JFK Jr. + SJP = LOVE? Once upon a time (maybe). While the "Sex and the City" star has been married to fellow actor Matthew Broderick for more than two decades, it was her whirlwind courtship with America's prince, John F. Kennedy Jr., that Parker fans can't manage to forget. 
As reported by The New York Times, the stars first aligned for the former celeb couple during a chance encounter when they ran into one another "at the theater." During a 2000 interview with People, SJP's friend and director Adam Shankman revealed that, shortly after JFK Jr. asked Parker out, she called him up squealing, "You're not going to believe who asked me out!"
Alas, we all know how the story played out. Eventually the couple broke things off and the JFK+SJP stans were left heartbroken. But what really happened to the short-lived romance between the two A-listers? Keep reading after the jump to find out.
Sarah Jessica Parker referred to her fling with JFK Jr. as a 'fiasco'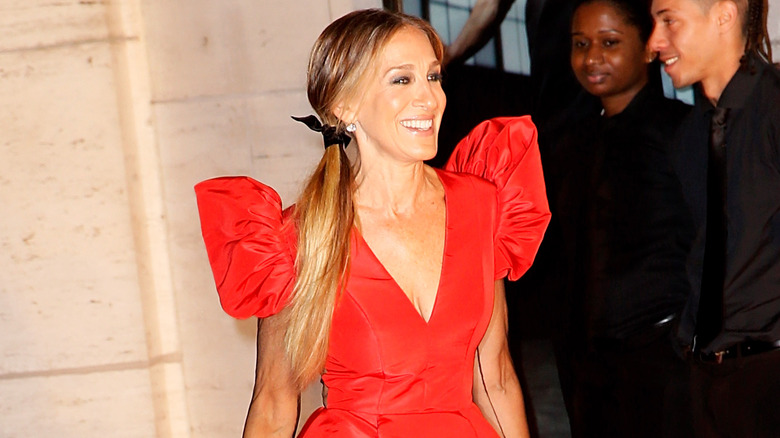 In a candid interview with The New York Times, Sarah Jessica Parker opened up about her time with People's Sexiest Man Alive of 1988 and what she refers to as "the Kennedy fiasco." "We would go places where there wasn't a soul around, and the next day I'd see pictures of us there in the tabloids," she lamented about the lack of privacy in the highly publicized relationship. 
In the end, however, though the budding actor had a deep admiration for John F. Kennedy Jr., it became clear that he "was a public domain kind of a guy," and she simply was not too keen on all the publicity. "I never had any idea what real fame was until I met John. He's a nice man, but for God's sake, I feel like I should apologize for dating him. It has become the defining factor in the person I am," Parker noted as she described the fanfare that followed her, even long after the couple called it quits. 
Years later Parker still worried whether or not her career had been permanently overshadowed by her love affair with an American royal. "When I die, they are going to say, 'Oh, yeah, Sarah once dated John Kennedy,'" she declared in the interview. 
Sarah Jessica Parker kept mum after JFK Jr.'s tragic death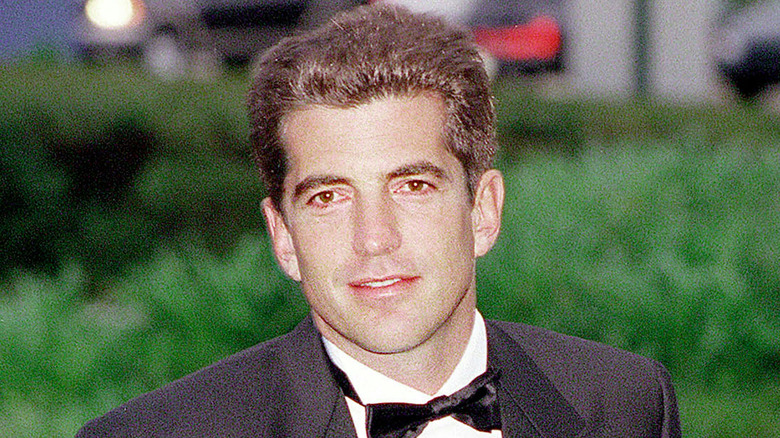 Though the couple eventually called it quits, it's reported that Sarah Jessica Parker was devastated after learning about the tragic plane accident that took not only John F. Kennedy Jr.'s life, but his then-wife Carolyn Bessette-Kennedy's life, as well.
Parker never went on the record about her feelings regarding JFK Jr.'s untimely death, but it's purported that the news left her "devastated," per InStyle. She did, however, come really close during an episode of Bravo's "Watch What Happens Live with Andy Cohen." The interview started out light, with host Andy Cohen playfully asking Parker what it was like to kiss the late icon. Parker revealed that "it was pleasant" before going off on a tangent about his hair. "He had exquisite hair," she continued, "It was like a paintbrush, do you know what I mean?"
Still, when pressed further, Parker swiftly but softly shut Cohen down. "I feel like we've covered this territory, like if he were alive I'd feel more comfortable, if he were accomplishing all the things that I'm certain he was going to accomplish, and living a really joyful and adventurous life then I would probably feel more comfortable answering more questions about him," she told Cohen. RIP John F. Kennedy Jr.
Source: Read Full Article