When stars put their name next to a worthy foundation, they can instantly elevate the cause and attract more attention and support than it might otherwise get. But it seems that for every honorable and efficient celebrity charity, there is one that publishes higher administrative costs than actual donations.
Since giving often comes with self rewards, including positive PR and tax breaks, many have grown skeptical of the donations of famous folk. Even in face of the many undeniably amazing examples of Hollywood philanthropy, the usual questions emerge: What's in it for them? Did they really need to make this news public? 
The truth is, donations help, whether they're given selflessly or selfishly. But not all donations are equal, and certain card-carrying members of Tinseltown's A-List have been criticized for donating to the wrong groups or not giving enough. Even worse, some of the entertainment industry's finest have been accused of lying and putting themselves ahead of the cause. Here, we'll unravel some of the wildest examples, and discuss the most controversial celebrity charity donations.
Melissa McCarthy made a quick exodus from backing the charity Exodus Cry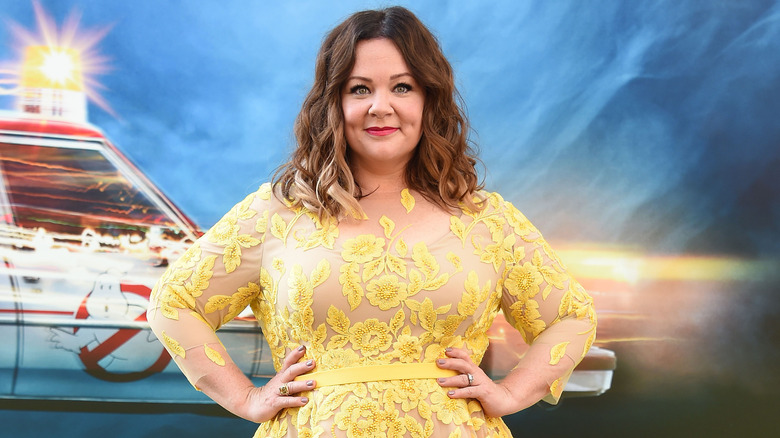 As a promotional sidekick to the 2020 film "Superintelligence," actor Melissa McCarthy and her husband, Ben Falcone, joined HBO Max in announcing 20 Days of Kindness. The charity campaign set out to donate $20,000 each to 20 different causes and inspire others to give as well. Some of the charities targeted by the initiative included Planned Parenthood and The Trevor Project.
Among the reputable organizations highlighted by the effort, including reproductive rights advocate Planned Parenthood and youth LGBTQ youth mental health organization The Trevor Project, one stood out in stark contrast. Exodus Cry, an organization that claims it is "committed to abolishing sex trafficking," actually has a more controversial mission. Open Democracy reported that the evangelical group's CEO and founder, Benjamin Nolot, has a history of flagrant anti-LGBTQ statements, as well multiple direct ties to the outwardly radical group, the International House of Prayer, Kansas City (IHOPKC). Although Nolot claims his views on sexuality have changed, both he and IHOPKC have made repeated derogatory remarks about reproductive rights, particularly concerning those of LGBTQIA+ people. 
When fans alerted McCarthy to Exodus Cry's troubling history, the star was quick to respond. She pulled the plug on the donation and apologized for the mistake in an Instagram post. "We blew it," she said in the short video. "We made a mistake, and we backed a charity that, upon proper vetting, stands for everything that we do not."
Kylie Jenner's seemingly tiny donation sparked major backlash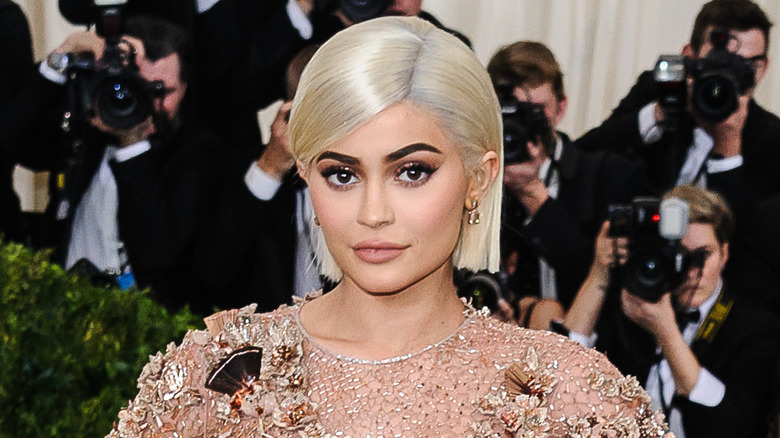 In March of 2021, Kylie Jenner urged fans to donate to the GoFundMe page for Samuel Rauda, her former makeup artist who had been involved in a serious accident. The family was asking for financial support to cover the extensive medical bills resulting from Rauda's brain surgery. According to Teen Vogue, fans weren't all too pleased that Jenner — worth hundreds of millions — was asking fans to donate when she only gave $5,000.
When the story picked up traction, Jenner responded to what she called a "false narrative." In a now-expired Instagram story, the celebrity defended her actions. "Sam isn't my makeup artist and unfortunately we don't have a personal relationship anymore," she wrote (via USA Today). "They had already raised 6k so I put it in 5k to reach their original goal [of $10,000]." She hoped that sharing the fundraiser link would encourage others to build on her donation. "I don't know how all of this got so twisted," she added, "but his family has reached out … and are very appreciative."
Amber Heard's loud charitable promise appears to have gone silent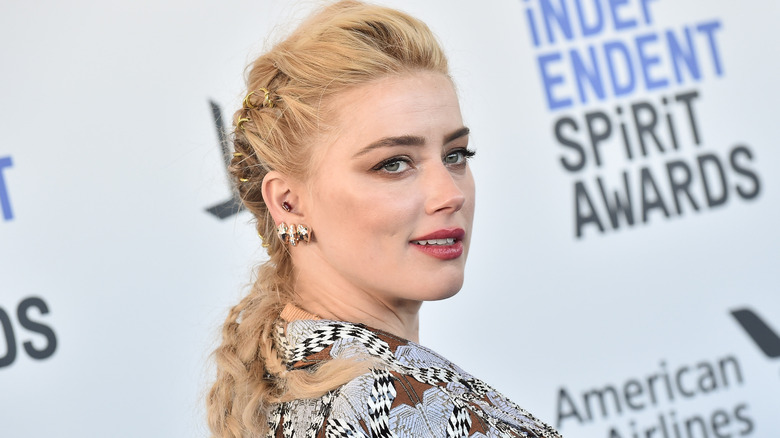 Among all the ugliness that has come out during Johnny Depp's and Amber Heard's divorce proceedings, there have been some bright spots. In particular, Heard announcing that she would be donating the entire $7 million settlement she received from her ex-husband sounded pretty good. But whatever happened to that?
In a statement from August 2016 (via Vulture), the actress promised that the $7 million would be "divided equally between the ACLU, with a particular focus to stop violence against women, and the Children's Hospital of Los Angeles." In response, the ACLU announced that Heard "can be confident that this gift will help other women live safely and freely." 
As of January 2021, however, it appeared the charitable donation had yet to be fulfilled. According to the Daily Mail, only $100,000 of the $3.5 million promised to the Children's Hospital of Los Angeles had been sent at the time. In a statement to E!, Heard's lawyers claimed the actress will "eventually fulfill her pledge," and said the full donation has been delayed because Depp filed a lawsuit against Heard which has cost her millions.
Pewdiepie changes his charitable planning after significant controversy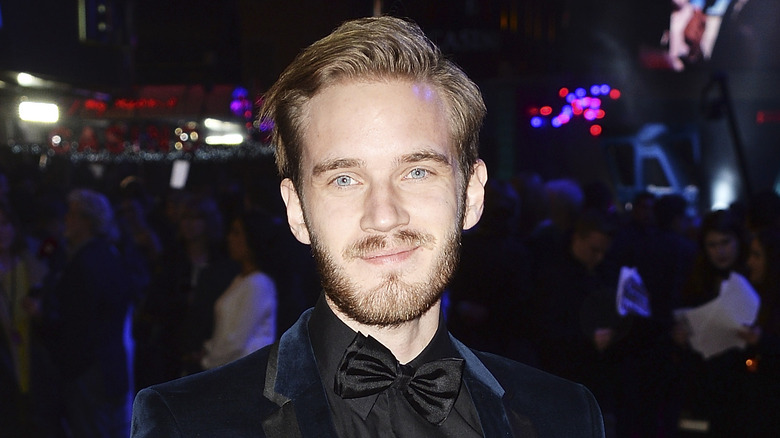 Incredibly popular YouTuber Felix Kjellberg aka PewDiePie has been embroiled in several controversies over the years. According to The Wall Street Journal, the star posted no less than "nine videos that include anti-Semitic jokes or Nazi imagery." This resulted in Disney ending its relationship with Kjellberg. But amidst a subscriber war with the YouTube account T-Series, PewDiePie was dragged into something far more serious.
In 2019, before a gunman killed more than 50 worshippers at two mosques in Christchurch, New Zealand, he said "subscribe to PewDiePie" in a livestream. Kjellberg disavowed the mass murder and ended the meme that had become connected to something so tragic. He also committed $50,0000 to the Anti-Defamation League (ADL). "Making a donation to the ADL doesn't make sense to everyone, especially since they've outright spoken against me," he wrote in a now-deleted Twitter post (via The Verge). "I think it's important, this just isn't my fight anymore."
His fans rejected the announcement, and they put together a number of conspiracy theories about him being controlled or "blackmailed by the ADL," per Dexerto. Shortly after that, the YouTuber backed out of the donation, claiming that he "made the mistake of picking a charity that I was advised [to], instead of picking a charity that I'm personally passionate about, which is 100% my fault." 
Will and Jada Pinkett Smith's possibly problematic donation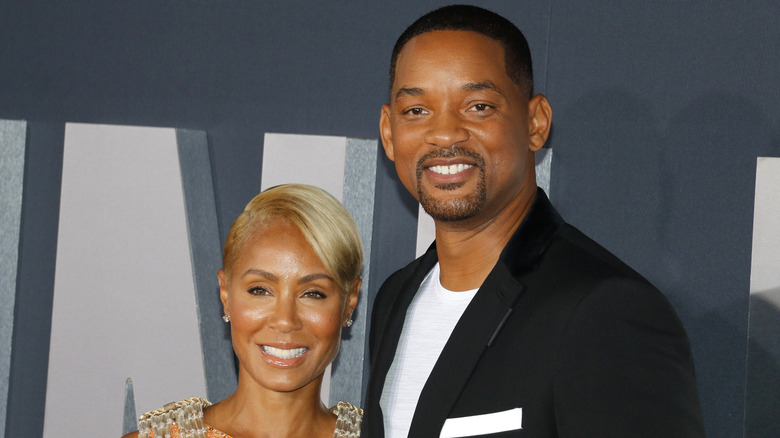 The Nation of Islam (NOI) has a complicated history, according to Southern Poverty Law Center. While "offering numerous programs and events designed to uplift African Americans," the organization and many of its leaders push "deeply racist, antisemitic and anti-gay rhetoric," says the SLPC. In 2006, prominent NOI minister Louis Farrakhan, for example, the man responsible for organizing the 1995 Million Man March, blamed "the wicked Jews, the false Jews" for "promoting lesbianism [and] homosexuality." 
That's why many people raised their eyebrows when Farrakhan announced that Will Smith and Jada Pinkett Smith had donated $150,000 to the NOI to help organize the 20th anniversary of the Million Man March. According to Snopes, much of the clamor about the donation stems from conservative media outlets claiming that Farrakhan wanted to "kill all whites," which seems to be a distorted version of what he really said. Farrakhan's actual quote, as per The Final Call, came from a 2015 talk at Mt. Zion Baptist Church. "If the federal government will not intercede in our affairs," he said, "then we must rise up and kill those who kill us, stalk them and let them feel the pain of death that we are feeling."
While neither Smith publicly acknowledged the donation, Snopes confirmed that part of the report. 
Tom Hiddleston's charity humble brag fell flat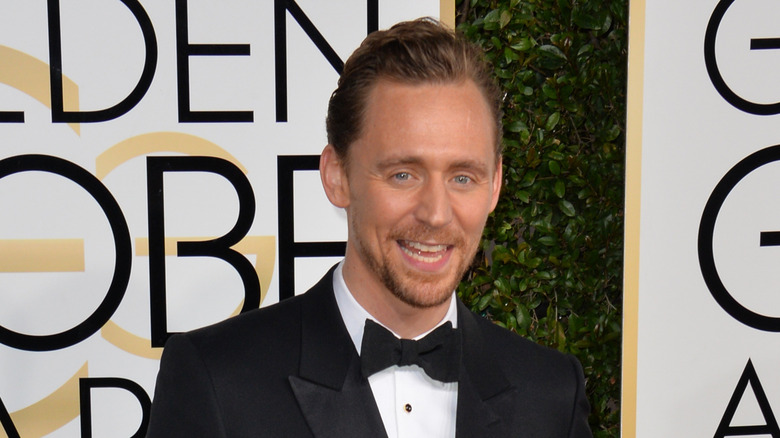 The blowback was immediate when Tom Hiddleson hit the 2017 Golden Globes stage and discussed his philanthropic efforts. After winning the prize for best actor for his work in "The Night Manager," Hiddleston recalled his visit to a Doctors Without Borders encampment in South Sudan.
Acting as humanitarian spokesman for the United Nations Children's Fund, the actor had allegedly been approached by some doctors and nurses who had "binge-watched 'The Night Manager.'" He ended his strange tribute to these men and women by saying, "The idea that I could … provide some relief and entertainment for the people who … are fixing the world in the places where it is broken made me immensely proud."
The hot takes flew in fast across social media, including a scathing tweet from fellow actor Josh Malina, who zinged, "Thank you to Tom Hiddleston and all actors who dare to perform in projects that are shown in some of the most dangerous parts of [the] world." Following some self-reflection on what critics viewed as his oddly "self-congratulatory speech," Hiddleston then posted an apology to Facebook (via Vanity Fair). The "Loki" star acknowledged that his speech was "inelegantly expressed," and clarified that he was only trying to "salute the incredible bravery and courage of the men and women who work so tirelessly for UNICEF UK, Doctors Without Borders/ Médecins Sans Frontières (MSF), and World Food Programme, and the children of South Sudan."
Lele Pons her hair for charity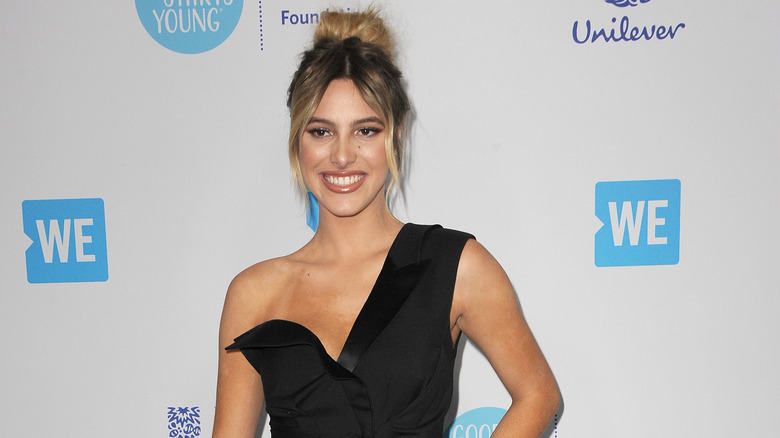 In a series of deleted tweets and Instagram posts from 2017, social media star and model Lele Pons discovered how attentive the internet can be. It started with an Instagram photo of her new haircut and the caption, "DONATED MY HAIR" (via Buzzfeed). With Pons' friend in the photo holding up a long lock of hair, everything appeared clear to the untrained eye. But social media is saturated with experts, and the hair specialists were already on the case.
Turns out the lock of hair being held up was an extension. Embarrassed but not broken, the social media celebrity sent Buzzfeed an alleged photo of the actual hair she intended to donate, and had a friend tell the outlet that the extension was used in the post to "reference to how many inches she cut, since her real hair was being gathered and prepped to be donated." Pons also personally tweeted, "To help clear any assumptions, I cut my hair with the intention of donating it," she wrote. "Sadly after trying, I learned charities who donate wigs don't accept color treated hair." She also added that she was "finding other ways to help those affected by hair loss b/c of cancer."
Fast-forward to January 2020, and Pons seemingly changed her story again. When asked about the debacle on "Jeff's Barbershop," she replied, "Do you think that I knew that you can't donate hair extensions?" She added that "how [her] brain works," including "lack of information" and "common sense" was to blame.
Jeff Bezos' donation to Australian wildfire relief efforts left him scorched online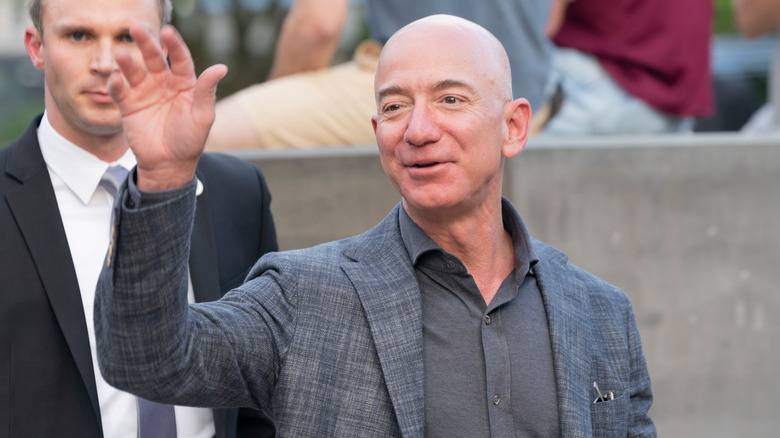 When Australia was under seige from rampant wildfires in early 2020, many of the world's richest people made their donations public. According to People, some notable celebrity charity donations included Seth MacFarlane's $1 million, Leonardo DiCaprio's organization giving $3 million, and Elton John offering up $1 million. Jeff Bezos, the founder of Amazon, gave nearly $700,000 USD, which sounds like a lot of money, but, in relative terms, it may be anything but.
According to the BBC, the total cost of Australia's firefighting effort might have topped $4.4 billion Australian dollars, so the Bezos donation certainly helped. To put it in perspective, however, Business Insider calculated that the tech titan earns about $78 billion per year. That means he could have covered the entire cost of the Australian wildfire damage with about three weeks worth of earnings. His $690,000 donation was worth slightly more than one minute of his time, which is the equivalent to a contribution of about 33 cents for someone earning the country's median hourly wage.
So, how did the internet respond? Well, The Express Tribune described Bezos' donation as "petty," while Wired went a step further, calling it "rank hypocrisy." But it was GQ that really uncorked on the billionaire space pioneer, writing that his pledge was "so small that it reeks of a poorly thought-out PR stunt." Ouch. Is burn cream available to ship same day with Prime?
Abloh to his bank account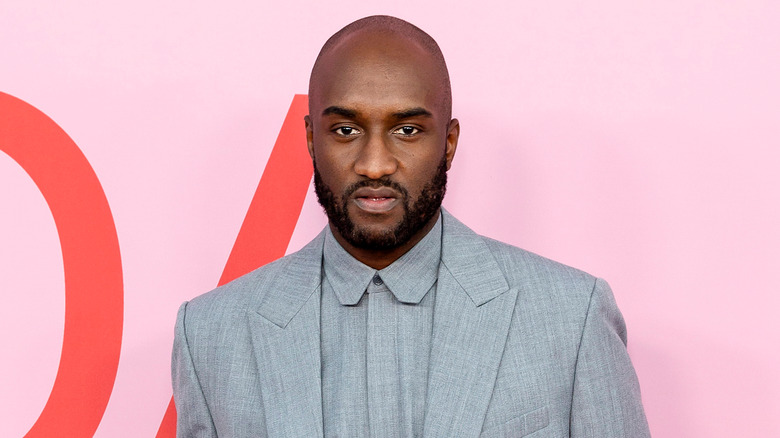 With the Black Lives Matter movement coursing through cities in the wake of George Floyd's death, more than 10,000 protestors were arrested. To show their support and solidarity, many celebrities gave to community bail and bond funds in different locations. Chrissy Teigen pledged $200,000, while the Safdie brothers started a matching chain of celebrity donations that reached Seth Rogen, Steve Carell, and Don Cheadle, bringing in $1,000 and more from each of them.
Virgil Abloh, the artistic director for the menswear department of Louis Vuitton, got in on the action. He posted a screenshotted receipt of his contribution to a community bail fund on Instagram (via US Weekly). The only problem was that the receipt showed the dollar figure: $50. For many of his critics, that seemed like an awfully small amount for a millionaire who works for a clothing line known for its outrageous prices. 
Abloh did explain himself after his paltry donation became a meme for dogging the rich. He followed up with another since-deleted Instagram post explaining why he chose that amount, and implying that he had and would continue to donate more. "I also joined a social media chain of friends who were matching $50 donations," he wrote (via Us Weekly). "I was on the fence about publicizing total dollar amounts because I didn't want it to look like I'm glorifying only higher amounts or that I want to be applauded for it. If you know me you know that's not me."
Not everyone was impressed when the stars started bailing out protesters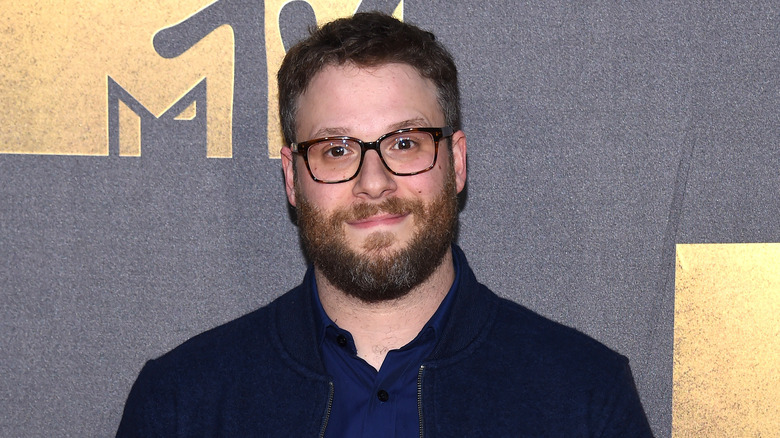 Not all celebrities were called out for their lack or size of donations to community bail funds during the Black Lives Matter protests of 2020. Some were criticized for donating in the first place.
The Washington Times collected a number of remarks from critics that took aim at controversial celebrity charity donations during the protests. On critic, The Federalist's David Harsanyi, called on celebrities to give to business owners who had their storefronts damaged or looted, rather than the protesters. "Rich white dude bailing out thugs who are burning down black neighborhoods," he tweeted.
But, according to the Associated Press, the majority of the 10,000 protester arrests were for small-time violations, including breaking curfew or failing to disperse. In most cases, the donations were for them. For some celebrities, however, it didn't matter what the arrests were processed as. As reported by CNN, when one outraged twitter user called the protestors "rioters and criminals," Chrissy Teigen changed her $100,000 donation to $200,000.
Comic Relief had to rethink everything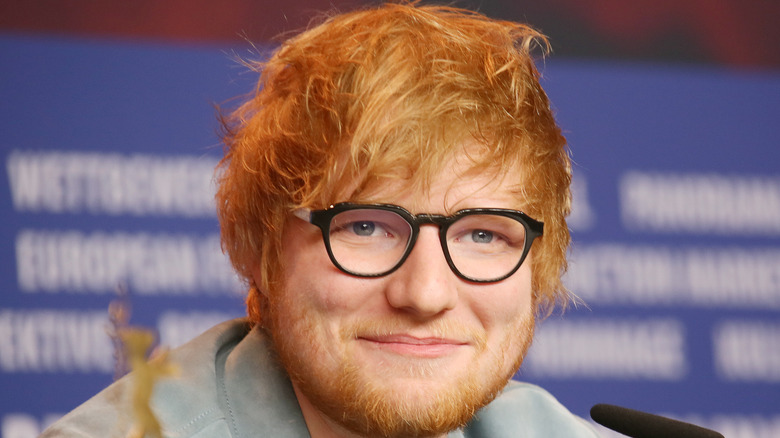 For more than 30 years, Comic Relief and its Red Nose Day fundraiser initiative have used celebrities and high-profile acts to drum up interest and support to fight worldwide poverty and racial inequity. But gone are the days when people take celebrity songs like "Do They Know It's Christmas?" seriously. There's been a reckoning in terms of what's acceptable for a star to do or say when they get involved in charities, and Comic Relief has taken some heat for the way its celebrity representatives have acted.
Take "Strictly Come Dancing" star Stacey Dooley, for example. She posted photos of her with some locals during her charity visit to Nigeria. According to the response, particularly to a deleted photo with a young boy, Dooley was guilty of creating "white savior" imagery. "This just perpetuates tired and unhelpful stereotypes," British Labour MP, David Lammy, tweeted, adding, "Let's instead promote voices from across the continent of Africa and have serious debate."
Ed Sheeran took part in a trip to Liberia for Red Nose Day in 2017, and the video of that trip earned him the 2017 Rusty Radiator Award for the worst fundraising advertisement of the year. The negative response to these more recent trips has helped Comic Relief leaders make the decision to cancel all future celebrity trips to Africa. "There are other ways to elicit sympathy," Sir Lenny Henry, co-founder of the charitable organization, told the BBC. "Maybe we'd been pushing on the same button for too long."
Raising Malawi the wrong way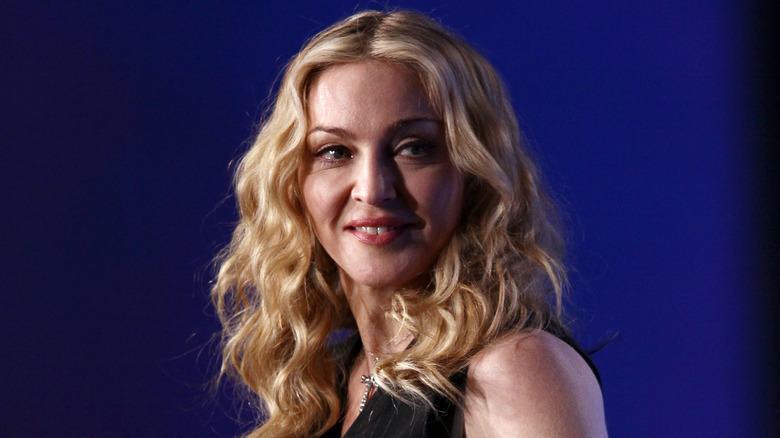 Since 2006, Madonna has been involved with Raising Malawi, a charitable organization that she set up after one of her many trips to the country. In 2011, however, the plans to raise $15 million to build a school for girls was abandoned, and it was discovered that management spending had gone awry. According to The New York Times, $3.8 million had already been spent by that point, with much of it going to "outlandish expenditures on salaries, cars, office space and a golf course membership, free housing and a car and driver for the school's director."
Despite donating more than $11 million of her own money to the foundation and helping raise more than $18 million in total over the years, Madonna was unable to get the necessary funds in time for the school's construction. Yet, by 2020, the singer had helped the Raising Malawi nonprofit rebound from $2 million of debt. The New York Post reported the organization received $7.5 million at a 2016 fundraiser and $2.9 million in grants in 2018, with Madonna fronting most of that money herself. The former amount was enough to cover the operation costs of the charity-run Malawi hospital for several years.
Wyclef Jean's scandalous Haiti charity will be gone till forever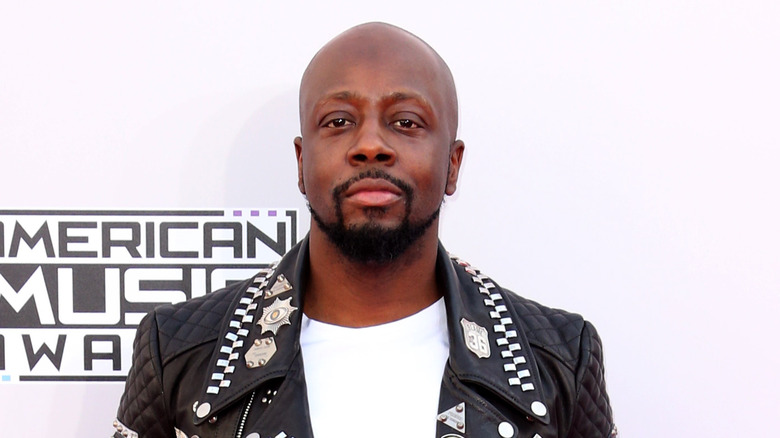 Even before Wyclef Jean's charitable organization, Yele Haiti, got to work collecting donations to help the Haitian people after the devastating earthquake in 2010, there was a possible scandal. The Smoking Gun published a report on some shady finances that saw large sums of money paid to the singer for performances, and to organizations connected to him and his associates.
Jean and Yele Haiti then had more challenges after accepting more than $2 million in donations in early 2010 to help with the earthquake recovery efforts. The Guardian reported that the musician held a press conference to address accusations of donation mismanagement and the organization's past complications. While he admitted that Yele Haiti had made mistakes, Jean denied any personal wrongdoing. "I'm not the one that was reporting the news," he said, adding, "I'm the one that was carrying dead bodies on the street. I'm the one that carried little girls to the morgue. And [when] they said, 'The morgue don't have room in here' … we carried bodies to the cemetery." 
His trouble wasn't about to go away, though. Less than three years later, Yele Haiti closed down, and Jean was being asked to answer for his involvement in the charity that managed to blow through $16 million in donations in approximately two years.
Critics dogged these SKIM-py charitable donations by Kim Kardashian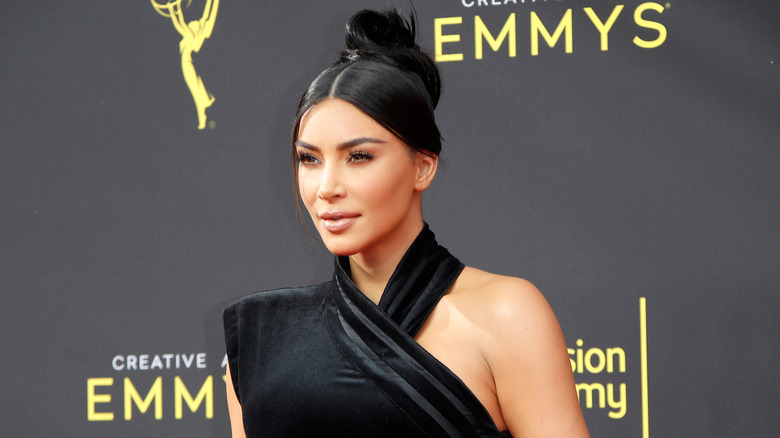 After Typhoon Haiyan hit the Philippines in late 2013, celebrities supported the victims with financial donations, products, and plenty of thoughts and prayers. According to the Daily News, Kim Kardashian donated a portion of the earnings from an online auction, but the size of the portion caused a bit of an issue for some fans, as the socialite allotted just 10% of the eBay sale.
In a now-deleted blog post, Kardashian responded to her critics. "Over the years, I've had to grow a thick skin," she wrote (via the Daily News). "Being in the public eye, there are times I feel like I get criticized for any and everything I do. … For people to attack me for giving 10% of my eBay auction sales to the people of the Philippines — that hurts." While it's unclear how much the star gave in total, she did explain that this auction wasn't her only form of giving. "I do eBay auctions monthly and change the charity or church from time to time. I give 10% of all my earnings to charities, not just these eBay auctions." 
In March of 2020, Kardashian made several announcements for a $1 million donation to "families affected by Covid-19." The Instagram posts also showcased her SKIMS shapewear line. As detailed by the Evening Standard, fans were quick to criticize the star once again, pointing out that Kardashian's charity efforts always seem to coincide with efforts to make profits as well. 
Source: Read Full Article