The Bachelor, now in its 24th season, has made a name for itself in the zeitgeist. Most people, even if they've never seen an episode of the reality dating show, understand the gist. However, one contestant on the currently-airing season featuring Peter Weber seems to have missed out on this cultural conversation. On a recent Bachelor episode, top-three contestant Madison Prewett told Peter Weber her thoughts on sleeping with the remaining season 24 contestants, Hannah Ann Sluss and Victoria Fuller, on the Fantasy Suite dates. Prewett's deep Christian roots compelled her to remain celibate until her wedding night.
On the podcast Chatty Broads with Bekah and Jess, hosted by season 22 Bachelor alum, Bekah Martinez, and Jess Ambrose, the two podcasters wondered why Prewett came on the show in the first place.
Pilot Pete's contestant Madison Prewett's journey on 'The Bachelor'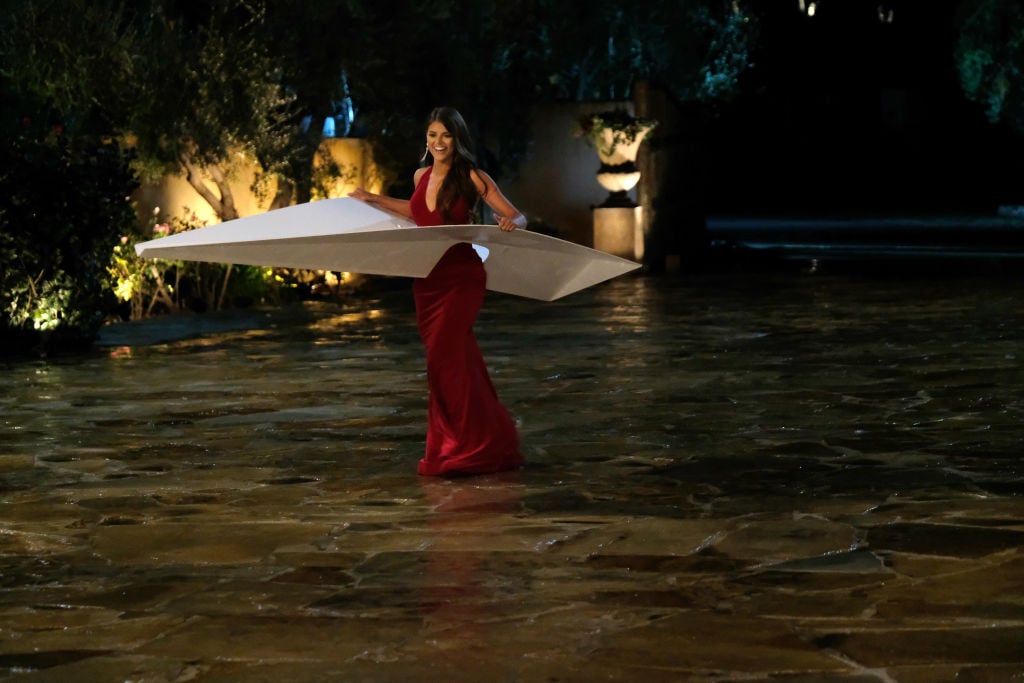 On the Chatty Broads podcast, hosts Martinez and Ambrose talked about the contestant Madison Prewett.
The Bachelor experts argued that Prewett's message to Weber after the hometown episode rose ceremony lacked clarity.
"When … [Prewett is] angry at [Weber]" Ambrose said, "I'm a little bit like, 'well … you told him that you didn't want him to do it, but it wasn't clear that you were going to leave.'"
"It's a catch-22," Martinez, the Bachelor alum responded. "If you're gonna say, 'I'm gonna leave,' … I might have to say bye to you right now."
Perhaps, she argued, Prewett was purposely leaving it ambiguous to make sure she didn't get sent home.
"I think she was perceiving … that if she gave a hard, 'I'm going to leave,'" Martinez suggested that Pilot Pete very well could have told Prewett, "'well, then see yourself out right now.'"
Ambrose chimed in that Weber "doesn't think it's fair to the other relationships" for Prewett to make that statement.
"He's like, 'I want you to know how much you mean to me, but at the same time, they do too.'"
Martinez also thinks that the Alabama basketball player's scheme backfired.
"She played herself," Martinez said on the podcast. "She accidentally put herself in a position where … she's kinda like, 'f*ck.'"
Why did Madison Prewett join the cast of 'The Bachelor' in 2020?
Ambrose also said she kept on having the same thought about Prewett "again and again throughout this episode."
Admittedly, Ambrose had "mixed emotions" about Prewett. But, she said, "what kept echoing was, 'how did you end up on this show?'" Martinez, her co-host, agreed.
"What were you expecting?" she asked of the Bachelor cast member.
"That's my thing," Ambrose responded. "Especially when we hear her say to Peter, 'I made sacrifices.'" Prewett also told Weber how hard it was for her to see that he was making out with other women.
"I'm like, 'dude, have you ever seen the show before?'" Ambrose asked.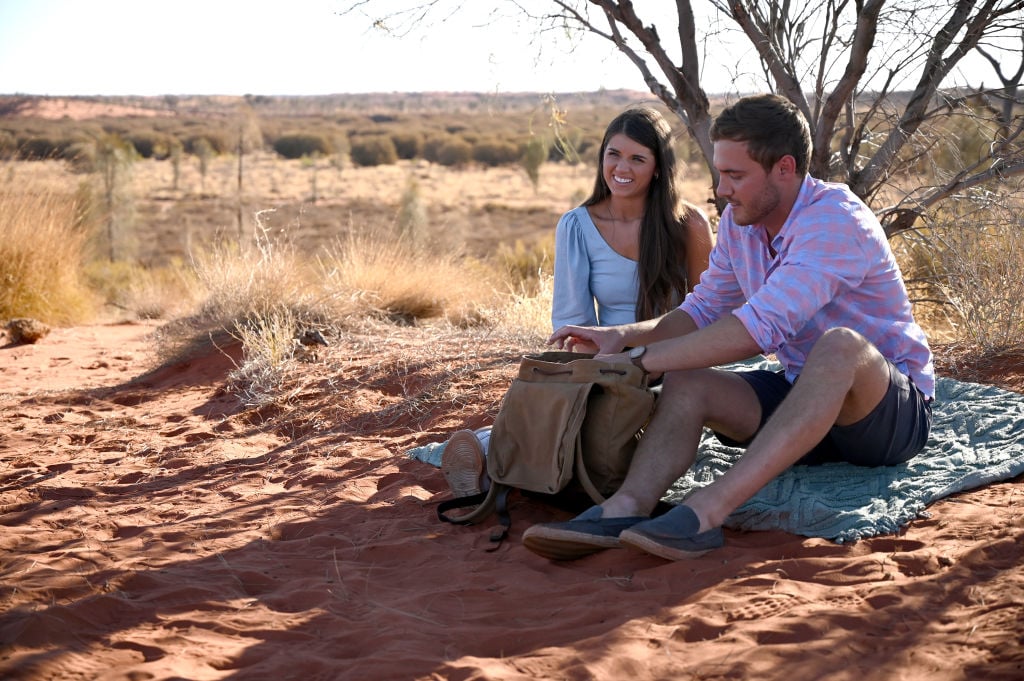 "Right," Martinez replied. "And … he didn't ask you to make those sacrifices." Both hosts agreed it was impossible that Prewett wouldn't know what she was getting herself into, coming on The Bachelor.
"If you weren't comfortable with him kissing other people, you probably shouldn't have started dated him in this environment in the first place," Martinez argued.
"You know that you're literally dating a guy that's dating thirty other people," Ambrose said about Weber. "I don't understand what you thought was gonna happen."
Peter Weber has a reputation of being 'Windmill Guy' with Hannah Brown
The Chatty Broads hosts also couldn't believe Prewett wouldn't take into account the reputation of this season's lead.
"You're going on the season with a guy who's known for f*cking in the windmill," Ambrose said. "And all I could think about was … was she there for someone else?"
The hosts offered, perhaps she wanted it to be Luke Parker from Hannah Brown's season of The Bachelorette. But Martinez said, "I find that hard to believe."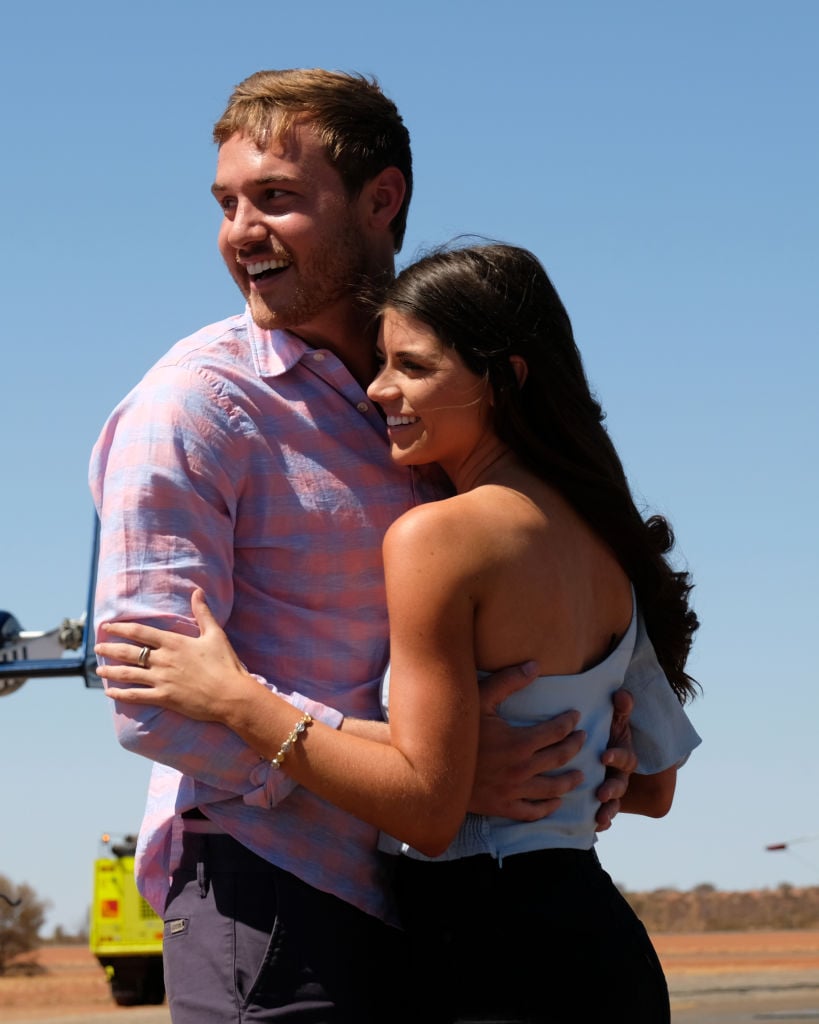 Ambrose continued her thoughts, saying that she didn't know what Prewett wanted out of her experience on The Bachelor.
I'm baffled the whole time, just not understanding what she thought was gonna happen. Unless she was like, 'I'm gonna get to the solid number top six and have a shot at Bachelorette and I didn't think I was gonna end up here. I didn't think I was gonna have feelings for this guy.'
"She didn't seem to really have a plan," Martinez said.
Source: Read Full Article