"Teen Mom 2" has made plenty of headlines since it first debuted on MTV back in 2011. The reality series follows the lives of several teenage mothers from the original show, "16 & Pregnant," showing all the ups and (many) downs of the young adults attempting to navigate life as new parents while also juggling their often turbulent home lives, relationships with their partners, dating, and even feuds with each other.
"Teem Mom 2" — a spin-off of "Teen Mom," which eventually spawned into "Teen Mom OG" — originally kicked off by putting the lives of former "16 & Pregnant" Season 2 stars Jenelle Evans, Chelsea Houska, Kailyn Lowry, and Leah Messer, on screen. Since then, we've seen a bit of a shake-up that's seen some original stars depart the series, while Briana DeJesus, Jade Cline, and Ashley Jones have joined.
But what's going on with Season 11? Who's going to be in the cast and when can fans tune in for more drama from the infamous young moms? Keep on scrolling for what you need to know.
When will Teen Mom 2 Season 11 be released?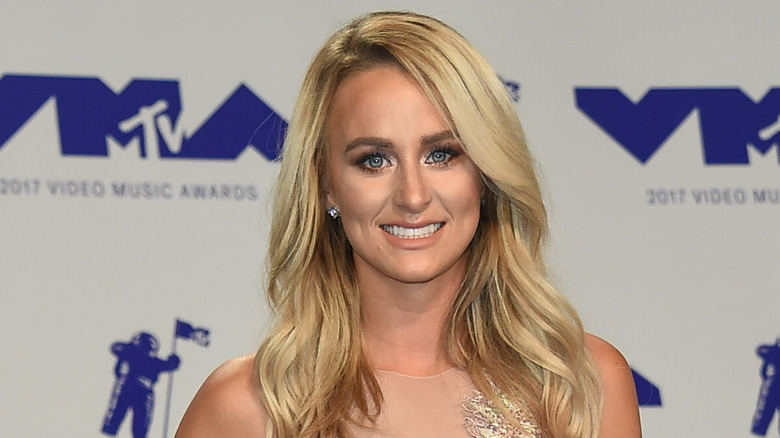 As of September, MTV hasn't confirmed when or even if Season 11 of "Teen Mom 2" will hit the airwaves. It's pretty difficult to take a guess too, as the show hasn't exactly had a regular release schedule since it debuted back in 2011, often airing seasons in two parts in the same year.
Looking back to Season 10, part one premiered on MTV in early September 2020 and aired through December 2020. It then took a break until part two debuted in May, bowing out in July. Two specials also followed the main series, with "Check Up with Dr. Drew" also airing in two parts in late July and early August. As for Season 9? Well, part one began in January 2019 and ran through May. Part two then hit screens four months later in September 2019.
But despite no official confirmation from the network just yet saying when the show will be back, Leah Messer appeared to let slip that it's definitely returning. Per The Sun, Leah made the big reveal via her Instagram Stories in August when she shared snaps of her kids in front of what appeared to be the MTV's shows cameras as they filmed inside her home. Leah told fans she had a "full house" and asked the camera crew, "You guys ready?"
As for when that footage will hit screens, though? We'll have to wait and see.
Who's in the Teen Mom 2 Season 11 cast?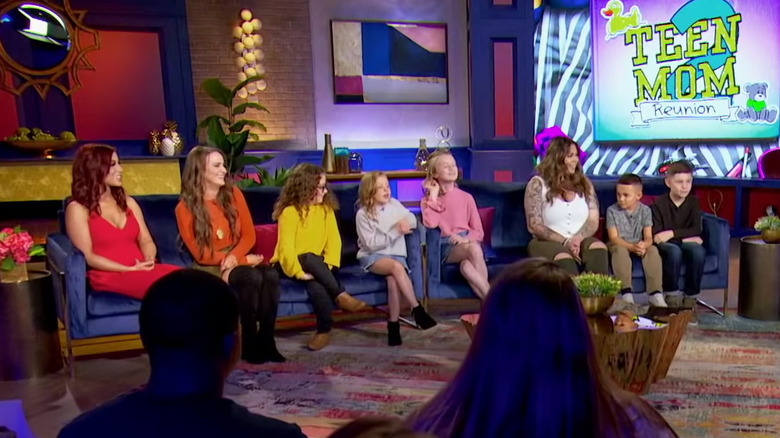 Again, MTV hasn't revealed anything official about who will be in the cast of "Teen Mom 2" Season 11, though we have had a few hints since Season 10 ended. Of course, it seems Leah Messer will be back after she gave a peak at the camera crew on Instagram Stories, and it seemed her rumored boyfriend, Justin Burke, might be on the upcoming series too. In an August Instagram update (via Teen Mom Chatter), Justin wrote in part alongside a snap of himself and Leah, "To my followers, you may possibly see JBurke Media in action on TV in this season of Teen Mom2! Cross your fingers!" However, the post appears to have been deleted and Leah has denied dating him.
There's also the possibility Kailyn Lowry, Briana DeJesus, Jade Cline, and Ashley Jones — who appeared in Season 10 — could be back, though they appear to have played coy about if they've been filming for new episodes.
Fans are probably hoping to see Kailyn and Briana in particular return though, as their drama spilled off-screen. The U.S. Sun reported in July that Kailyn was suing Briana for claiming she allegedly "physically beat" her former boyfriend Christopher Lopez, with Kailyn claiming her co-star made the allegations to "gain additional media attention for herself." Briana's attorney hit back, calling the lawsuit "meritless" (via E!).
If the two do return, it's likely their ongoing drama will play out in new episodes.
What else is there to know about Teen Mom Season 2 Season 11?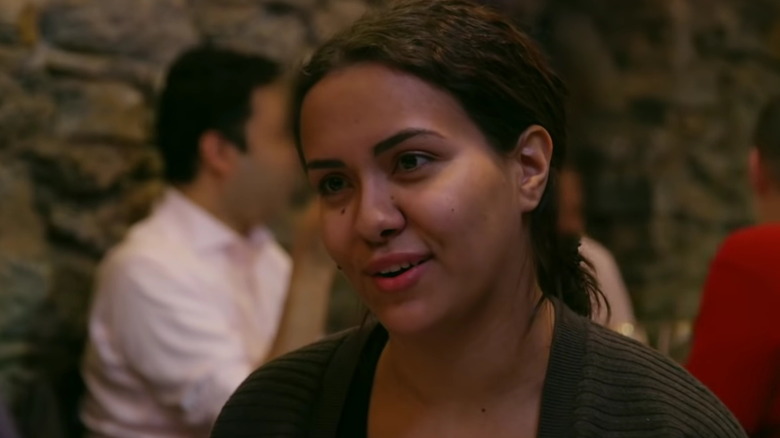 Things could potentially look and feel a little different when Season 11 of "Teen Mom 2" does roll around, as there's reportedly been a bit of a shake-up behind the scenes. Ratings for Season 10 of the reality show didn't exactly set many records, and it was reported that MTV decided to make a change as a result. "The production company recently got in a lot of trouble because the ratings of the show are so bad," an insider purported to The U.S. Sun in July, claiming that "some" producers had allegedly been fired because MTV wasn't happy with the storylines and reality of Season 10 or the plummeting ratings.
Notably, the Season 10 finale only pulled in 416,000 viewers in live and same day viewers when it aired in July, though that figure jumped to 1.034 million viewers including those who tuned in within seven days of the broadcast (via Programming Insider). That's a pretty steep drop though from the 805,000 people who tuned in live or on the same day for the Season 9 finale (via ShowBuzzDaily) in November 2019.
Keep your eyes peeled for more concrete news on "Teen Mom 2″'s latest season!
Source: Read Full Article