There's been quite a lot of buzz around Netflix's upcoming global fan event, TUDUM, and fans are waiting for some exclusive information about Stranger Things Season 4. While we know that some sort of news will be revealed, we don't exactly know what.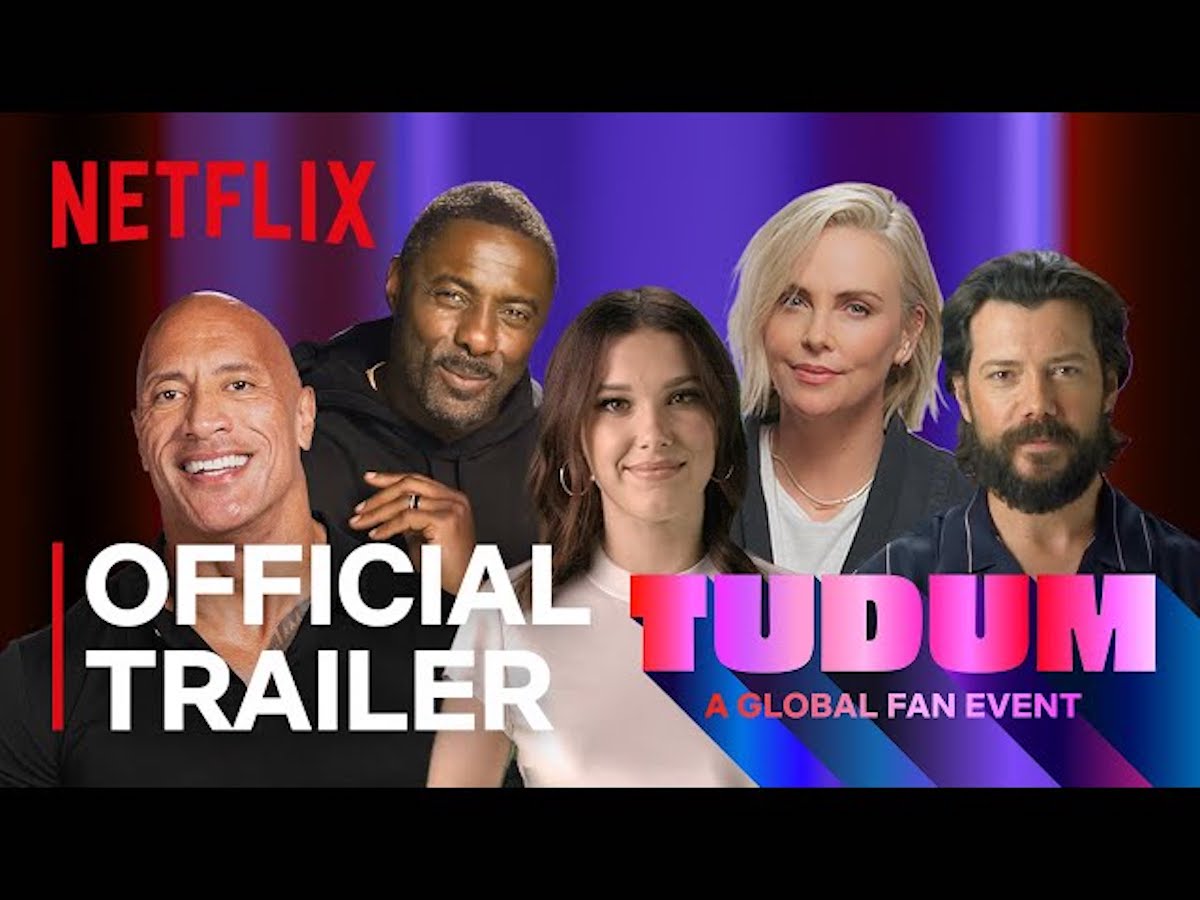 Some fans think we're getting a new teaser for 'Stranger Things' Season 4
A recent video of Noah Schnapp surfaced with him, confirming that the cast has officially finished filming. He also mentioned we're going to get a new teaser for the yet-to-be-released season. Many believe this will be the "exclusive information" revealed at the event, but others hope for more.
Because we already know that there will be four teaser trailers total for Stranger Things Season 4, it's not out of the question that Netflix would use this opportunity to premiere it. There's a tally of teaser trailers released so far on all of the official Netflix social media sites like Instagram and Twitter. Right now, it sits at 002/004. 
However, this brings into question what qualifies as a trailer and what qualifies as a teaser. Should we not count the very first one we received in February 2020 as a teaser? If so, that would bring the tally to 003/004, but that's not what the numbers are saying.
Others believe the teasers and trailers are released three months apart to eventually coincide on Stranger Things Day on Nov. 6, 2021. This is the day Will Byers, played by Schnapp, vanished in the series. We know the Stranger Things social media profiles have always had fun with this day, so we have yet another plausible theory for our next trailer release date.
Others aren't as optimistic about the news revealed at 'TUDUM'
This is the first time Netflix has ever held a global fan event like this, and some worry that there hasn't been enough hype around the live stream to warrant a massive reveal of a specific release date for Stranger Things Season 4.
One Reddit user believes fans may be disappointed. "I have a feeling we are going to be deeply disappointed by the Tudum event. I'm guessing, at the most, we just get episode titles or some behind the scenes stuff. I highly doubt they use the opportunity to announce the release date."
'Stranger Things' Season 4 cast members like Millie Bobby Brown, Finn Wolfhard, and Joe Keery will present at the event
Whether or not fans get the exclusive news they hope for, the event is jam-packed with stars from Stranger Things. Millie Bobby Brown, Gaten Matarazzo, Finn Wolfhard, Caleb McLaughlin, and Joe Keery are all in the official trailer, implying that they'll be there in some capacity. 
Much like Netflix's Geeked Week, TUDUM looks like it's going to release news about certain shows in certain hours. According to Decider, there will be Stranger Things news in hour one. That time slot has it listed along with a few other shows. 
For that segment, fans will hear from The Duffer Brothers (creators of the series), Joe Keery, and Gaten Matarazzo. As of now, all we know is that we're getting Stranger Things Season 4 at some point in 2022. However, after Saturday, we may have a more specific date. Keep those fingers crossed!
Source: Read Full Article