When "A Beautiful Day in the Neighborhood" was released in 2019, movie-goers were transfixed by Tom Hanks' transformation into one of America's most beloved childhood figures, Mister Rogers. The film was an autobiographical drama of Fred Rogers inspired by an interview he did with GQ. He enlightened the troubled journalist with his humility and advice, eventually forming a friendship with him, according to The Hollywood Reporter. Hanks received critical acclaim for his portrayal and was nominated for several awards, including the Academy Award for "Best Performance by an Actor in a Supporting Role," per IMDb.
Though Hanks received many nominations for his portrayal, he didn't accept the role initially. Hanks changed his mind after meeting with director Marielle Heller, whom he wanted to work with after seeing her previous films, the Associated Press reported in November 2019. 
Hanks told Heller that portraying Rogers changed him. But as it turns out, he also has an unexpected connection to the American icon.
Tom Hanks had a close relationship with Mister Rogers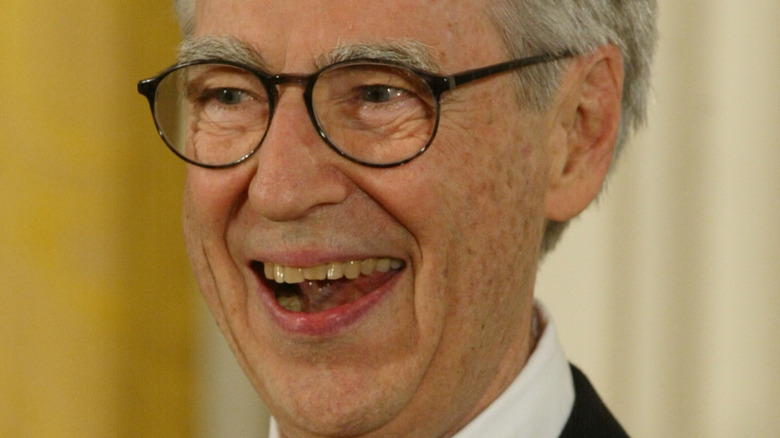 Tom Hanks took getting into character to a whole new level when he portrayed Fred Rogers in "A Beautiful Day in the Neighborhood" — and it's because he's actually related to him. In an interview with Access Hollywood at the premiere of the film in November 2019, the outlet revealed to him and wife Rita Wilson that he and Rogers are sixth cousins. "No, impossible … you're pulling our leg," Wilson said on camera.
According to CNN, the genealogy results came from Ancestry.com. "Fred Rogers and Tom Hanks are sixth cousins sharing the same 5x great-grandfather … who immigrated from Germany to America in the 18th century," Ancestry spokeswoman Keri Madonna told the outlet.
Hanks was surprised — but not really — when he found out. "It all just comes together, you see," he told Access Hollywood about this real-life coincidence. It's no wonder that Hanks was so realistic in his performance, but it could also be the fact that he's had lots of experience playing biographical figures.
Tom Hanks loves playing real-life characters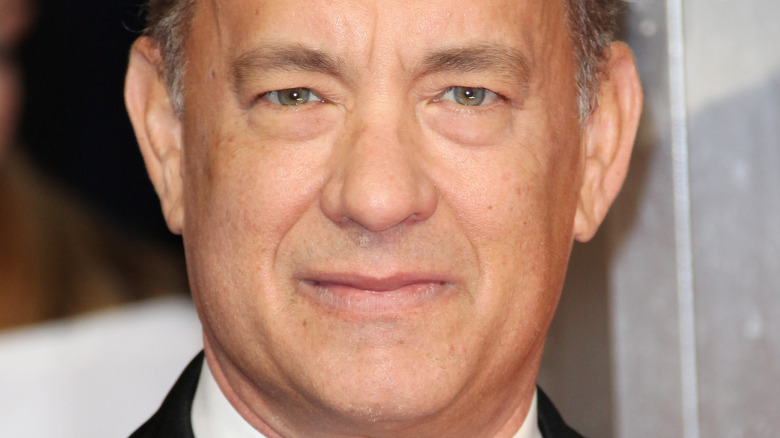 After nearly three decades in the business, Tom Hanks has cemented himself as one of Hollywood's nicest leading men. He has more than 90 film and TV credits to his name, according to IMDb. But what's even more notable is his ability to transform into many real-life figures in his films.
Per Insider, Hanks has played several real-life characters in his films, including the aforementioned Fred Rogers, Captain Chesley "Sully" Sullenberger, Captain Richard Phillips, and more, all of which received critical acclaim from film critics and audiences. The reason why he plays heroic figures has a lot to do with his personality, as he told The New York Times in 2019.
"I recognized in myself a long time ago that I don't instill fear in anybody," he said. "Now, that's different than being nice, you know? I think I have a cache of mystery. But it's not one of malevolence." He added that he never gets bad guy roles because they "require some degree of malevolence that I don't think I can fake."
Hanks may lack a bad side to him, but he's still one of the greats, and audiences will love him in whatever role he takes on next.
Source: Read Full Article