Hocus Pocus — starring the Divine Miss M (Bette Midler), Sarah Jessica Parker, and Kathy Najimy — premiered to critical condemnation, as it's approach was deemed hokey and mediocre, yet audiences eschewed such criticism. Viewers celebrated the casts' infectious energy and notable chemistry, as well as the film's overall irresistible silliness.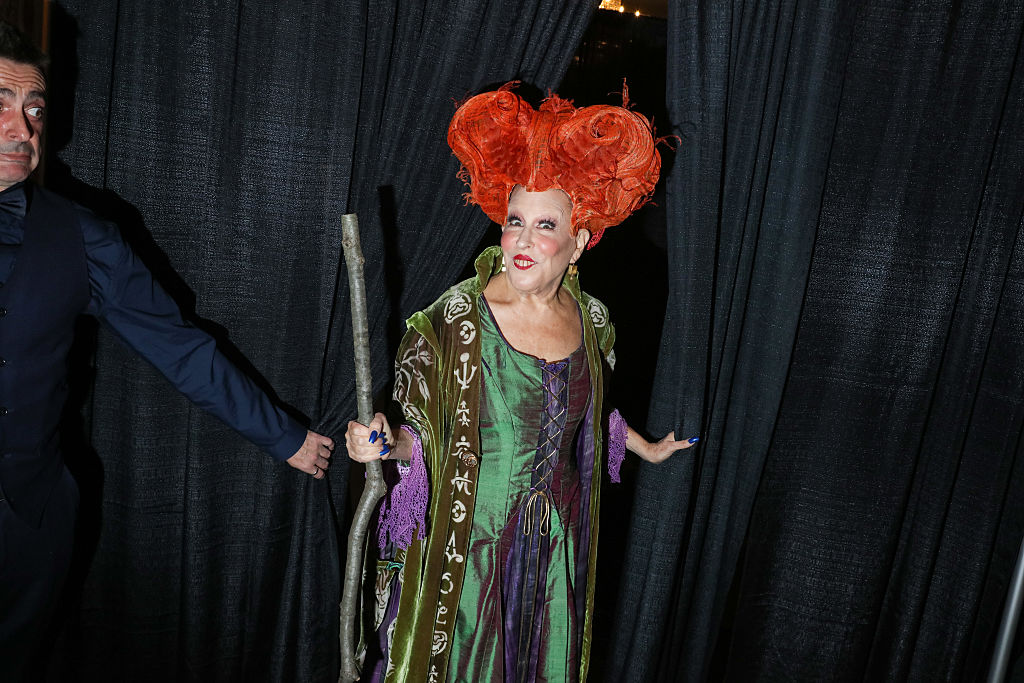 All these years later and Hocus Pocus remains a Halloween favorite — a movie that ABC family will play over and over again for weeks leading up to October 31. Thus, it should come as no surprise that a sequel, over 15 years after the original, recently received the green light. The news is out: Adam Shankman is set to direct the second installment for the streaming platform, Disney+. 
Shankman is well known as the creative vision behind Hairspray and Rock of Ages. Thus, given his musically-inclined portfolio, it looks like a second round of "I Put a Spell on You" will be coming to fans. However, will a buck-toothed Bette Midler be the one serenading and spell-binding audiences? First off, is the original cast interested in returning to the movie all these years later? 
Do the original Sanderson Sisters wish to return for 'Hocus Pocus 2?'
As of now, as Yahoo reported, it's unclear whether the original cast members will be asked to reprise their roles as three sisters vying for immortality by feeding off the souls of youngsters. However, that doesn't mean that the actors haven't been vocal regarding their desires to pick up those brooms (or vacuum, which may be a Dyson in the 21st-century rendition…perfect for turbo-flight) once more. 
Bette Midler has explained, in the past, that playing Winifred Sanderson was the most fun she has ever had filming. And, during a Reddit AMA back in 2014, she urged fans to keep pestering Disney about a sequel. She stated: 
I have canvassed the girls and they are willing to do it, but we have no say in it…So if you want a Hocus Pocus 2, ask the Walt Disney company.
Sarah Jessica Parker also said that she would love to climb into the skin of a Sanderson sister once more. While on Watch What Happens Live with Andy Cohen, Parker explained her thoughts on the matter: 
"I would love that…I think we've all been fairly vocal about being very keen but that hasn't created any groundswell of movement.
It looks like Midler has gotten a yes vote from both Parker and Najimy, so will the director fight for the original cast? Will the director aim to guarantee as much nostalgia as possible, or throw three unfamiliar faces in the mix, disappointing fans everywhere who wish to see Midler, Najimy, and Parker?
Considering this movie became a cult-classic on the basis of its actors (and not the fleshed-out narrative), it seems imperative that the movie brings back its pivotal ingredient for success. But, we will just have to wait and see.
Source: Read Full Article