ARTICLE HIGHLIGHTS
Cory Wharton has competed on nine seasons of MTV's The Challenge.
He has placed second, but has never taken home the championship.
The Real World alum recently announced he was leaving The Challenge, only after it was revealed he was not allowed at the season 37 reunion due to his vaccination status.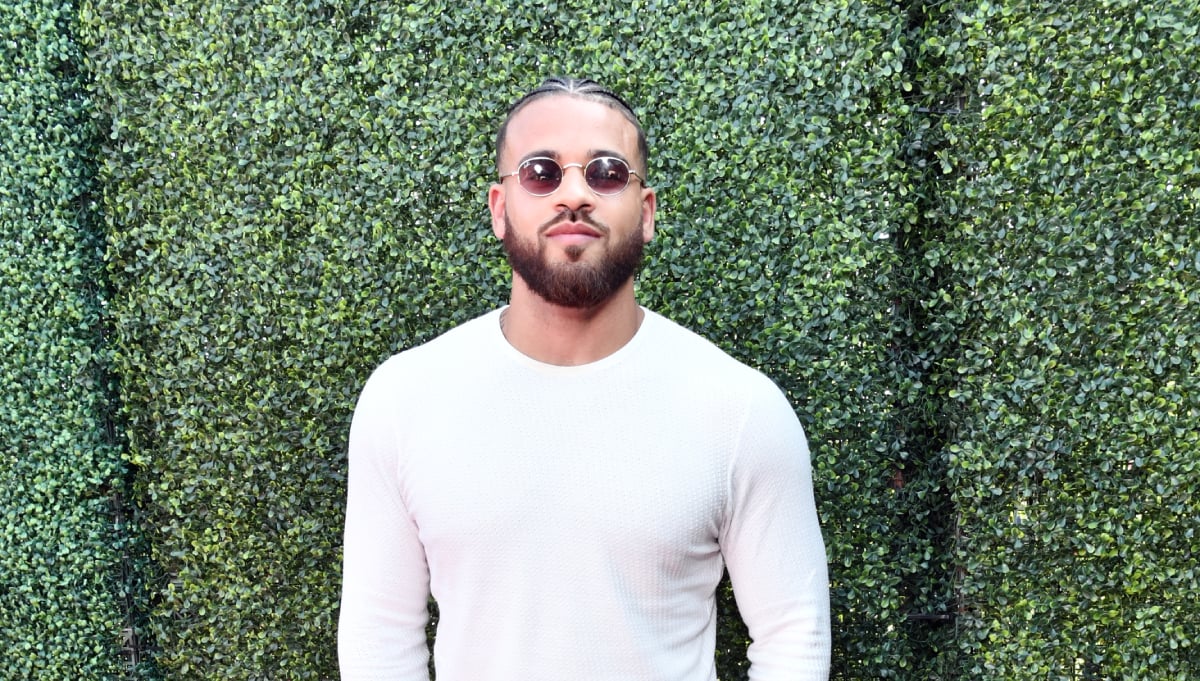 Cory Wharton recently announced that he is leaving The Challenge after nine seasons of competing. The Real World: Ex-Plosion alum shared the news in early November, just weeks after revealing he would not be on the reunion stage with his co-stars to wrap the current Spies, Lies, and Allies season. Did Cory Wharton leave The Challenge on his own terms — or did MTV kick him off?
Cory Wharton has regularly competed on 'The Challenge' since 2015
Cory began his MTV reality show career in 2014's The Real World: Ex-Plosion, and the following year he made his Challenge debut on Battle of the Bloodlines. Since then, Cory has appeared nine times on the main series, plus one brief appearance on Champs vs. Stars.
His physical game has always been strong, and Cory has become a popular veteran. He was the runner-up in Battle of the Bloodlines and took home the second-place cash prize. But, he's never won the game and the big prize money at the end.
He was just deactivated on 'Spies, Lies, and Allies'
Cory was part of the current season of Spies, Lies, and Allies with partner Bettina Buchanan. His performance was decent, but not spectacular. He did not win a daily challenge, but he did get an elimination win in episode 9. Throughout the season, he had a big target on his back because his fellow veterans suspected him of working with the rookies.
In episode 13, Cory was voted down by the Agency and sent back into the lair on the men's elimination day. He hoped his fellow vets would keep him in the game, but Josh Martinez and other vets gave their support to rookie Logan Sampedro. Cory failed to beat Logan in the rope burn elimination game, and was ultimately deactivated.
Did MTV kick Cory Wharton off of 'The Challenge'?
During his appearance on The Challenge Aftermath, Cory admitted that after the first round on Spies, Lies, and Allies he checked out for a moment.
Per Heavy, the vet said, "I started to think about my daughters and things like that. I'm getting phone calls from Cheyenne [Floyd] telling me like, hey, I need you home. [Girlfriend] Taylor's [Selfridge] missing me, so like all this pressure, I'm like damn. I'm mad because I gave up on myself a little bit."
Cory says that this led him to make the decision to leave The Challenge and spend more time with his family, and be a more present father for his two daughters. However, there is speculation that MTV may have kicked Cory off the show for one specific reason.
The 'Real World' alum has decided not to get vaccinated
In September, Cory tweeted — and then deleted — the news that he would not be on the reunion stage for Spies, Lies, and Allies. The 30-year-old explained that MTV had mandated that all participants be vaccinated.
"No challenge reunion for me, they said due to my vaccination status. They are really strong arming ppl now a days. Smh," Cory wrote, per Looper.
There has been speculation that MTV kicked Cory off of The Challenge because he chose not to get vaccinated. But, this hasn't been confirmed. It's very possible he will appear on the reunion via video chat.
Cory Wharton says he needed to 'take a break'
Cory insists that his departure was his decision, and he's leaving for his daughters. In a recent Instagram post, Cory shared a pic of himself with his four-year-old daughter Ryder, who is seen blowing on a dandelion. In the caption, the Teen Mom OG alum explained his decision to leave The Challenge.
"So we took this picture right after I surprised Ryder at her T-ball game coming home from doing this season of the challenge," Cory wrote. "I just remember picking up that dandelion with Ryder and asking , OK now we have to blow on it and make a wish. I just remember Ryder blowing on it and her saying 'I hope you don't go back on the challenge.'"
Cory went on to say that was the moment he knew he needed to take a break from the MTV series. Between his four-year-old telling him she doesn't want him to go and his 1-year-old not recognizing him when he returned home from Double Agents, Cory says that's it for him — for now.
"I'm very thankful for everything the challenge has given me & all the memories. Right now it's time for me to create those memories with my family and my daughters💛," Cory said. "…Please believe WHEN I do come back I'm coming to WIN IT ALL!!!
New episodes of The Challenge: Spies, Lies, and Allies air Wednesdays on MTV.
Source: Read Full Article