Ambulance is an action movie with a pretty outrageous concept. Bank robbers (Jake Gyllenhaal and Yaha Abdul Mateen II) hijack an ambulance for their escape. It may be an over the top Michael Bay action movie, but it was a real ambulance. Falck lent the film multiple vehicles.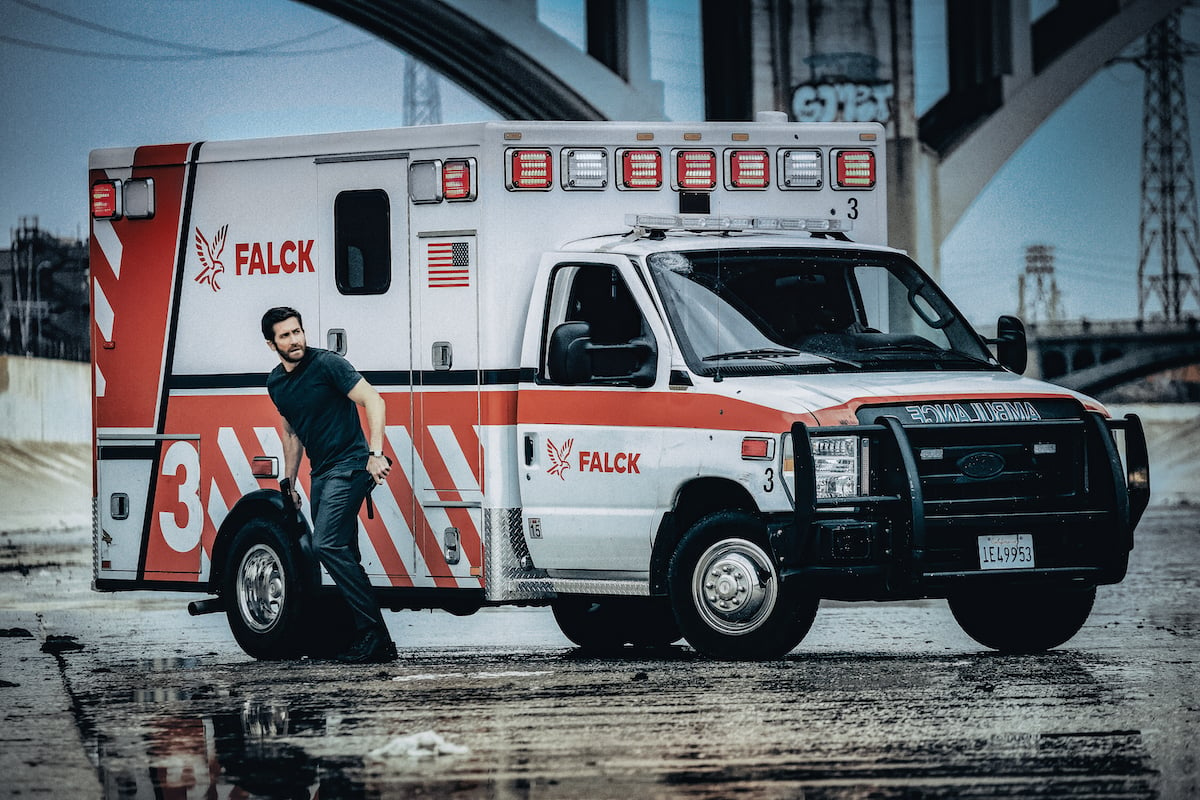 Ambulance is now available on 4K UHD, Blu-ray and DVD. The 4K in particular lets you visit Los Angeles in detail no matter where you're watching from, and the drone shots are the highest quality. In the bonus features, Falck Director of Marketing and Communications Jeff Lucia explains why they allowed the film to use their vehicles.
Falck is the star of 'Ambulance'
Gyllenhaal and Mateen are big stars. So is Eiza Gonzalez as their EMT hostage, Cam. But Lucia knew the real star of Ambulance would be Falck.
"Falck is the oldest ambulance company in the world," Lucia said. "It's been around since 1906 and we have operations in 30 different countries right now. We talked about it internally and we said do we want to be a part of this film? A big part of it was the idea that one of our ambulances was basically going to play a starring role in the production."
'Michael Bay made Falck ambulances fast and furious 
Lucia said Falck ultimately lent the movie 12 ambulances.
"Production kept saying Michael has a passion for things being absolutely as real as they can be," Lucia said. "So there's nothing fake on the ambulance itself. That's all real stuff."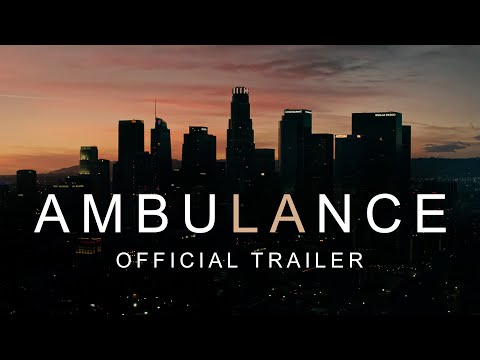 Ambulance modified the ambulances with 580 horsepower and new suspension to make them do things that surprised Falck.
"When I got to the set, one of the first things that I actually saw was our ambulances being driven in a way that probably would get somebody fired if they were driven that way in real life," Lucia said. "I don't know how they actually made them drive that way."
Eiza Gonzalez reacts to the Falck vehicles
Cam is stuck in the back of the ambulance with an injured cop. She admits the real Falck ambulance was tight.
"We were in a real ambulance and we had one foot on each side so we could fit," Gonzalez said. "I was bruised the whole movie because it's such a physical movie. You're freefalling in the back of an ambulance for three months in a row every single day."
Some of Ambulance was shot on soundstages which gave the actors a bit more room.
"So the way that we shot this movie was three different ambulances," Gonzalez said. "We have the buck which is one that retracts that I think we were in twice."
The buck had no walls so they could move the cameras more freely. Then another ambulance on a set rocked to simulate the road.
"And the hydraulics makes this movement and the ambulance in real life is like this," Gonzalez said. "Sometimes it's really hard because you have to pretend you're in that screeching ambulance in Downtown L.A."
Source: Read Full Article