Over the last decade and a half, shows about little people have become a tentpole of TLC's programming — and clearly, audiences can't get enough. From "Little People, Big World" to "The Little Couple" to "Little Chocolatiers," TLC has been giving viewers an inside look at how people of below-average height operate in an average-sized world, per Slate. We love these heartfelt shows!
For nine seasons, "7 Little Johnstons" has chronicled the life of the Johnston family, who according to TLC, is "the largest known family of little people in the world." All seven members of the family — including their three adopted children — all have Achondroplasia Dwarfism and live together (minus Elizabeth Johnston who moved out during Season 9 but out of independence, not rebellion!) in rural Georgia.
With the last episode of Season 9 ending in July, per IMDb, fans are eagerly awaiting any and every detail they can get about Season 10. Here's a look at everything we know so far about the next season of "7 Little Johnstons."
Season 10 will premiere in November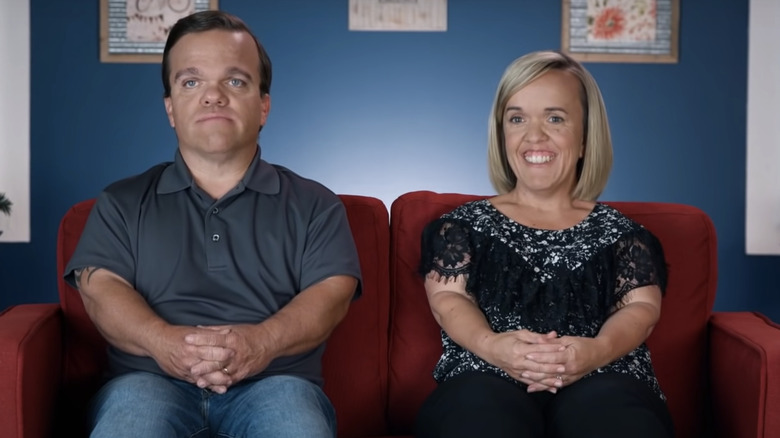 TLC announced in a press release that Season 10 of "7 Little Johnstons" will premiere on November 16 at 9 p.m. ET (via The Futon Critic). The show has been airing on Tuesdays since Season 5, according to IMDb. The show also aired on Tuesdays for Season 1 and Season 2, but briefly switched to Mondays for Season 3 and Season 4 before moving back to its Tuesday home. That's where it's staying.
Each season of "7 Little Johnstons" has been relatively short — somewhere between six and 11 episodes, according to TLC. Season 9 and Season 8 each had eight episodes, but the preceding Season 7 had ten. Season 2 is the show's longest season, running for 11 episodes. If trends are any indicator, Season 10 will likely also have eight episodes. But who knows? In these uncertain COVID times, anything is possible. Maybe TLC will up the stakes and drop a 12-episode season. Regardless, the Johnston clan is growing up and there's definitely a lot to look forward to.
Elizabeth's boyfriend will be making appearances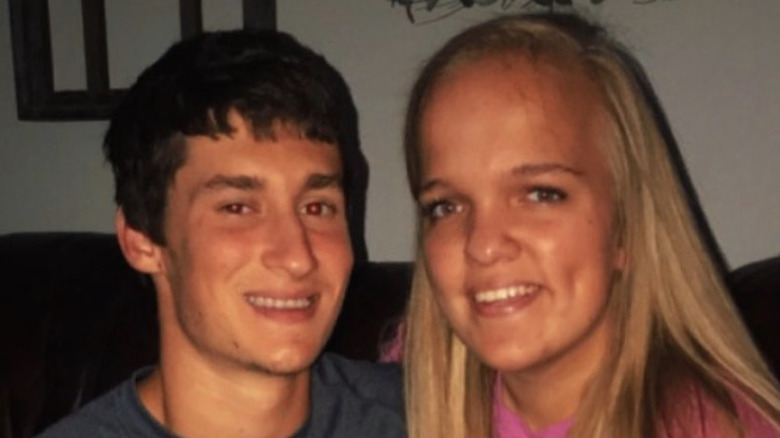 As the title of the show suggests, the "7 Little Johnstons" themselves are the primary members of the cast. Per TLC, the parents, Amber and Trent, have five children. Jonah and Elizabeth are their biological children, while Anna, Alex, and Emma were adopted from Russia, South Korea, and China, respectively.
Fans of the show have watched the Johnston kids grow up before their very eyes. In fact, Season 9, as we mentioned, ended with Elizabeth moving out of her parents' house, becoming the first of her siblings to do so, according to IMDb. The episode also shows Anna beginning to lay the groundwork to move into her own place.
According to the press release about Season 10, Anna will continue her quest for independence while the rest of the family wonders when her brother Jonah will do the same (via The Futon Critic). Other supporting cast members will join the family as well, like Elizabeth's average-sized boyfriend, Brice. After celebrating his two-year anniversary with Elizabeth, Brice joins the Johnstons on a family vacation to Florida, leading the family to wonder if wedding bells could be in their future.
Trent just made a major career change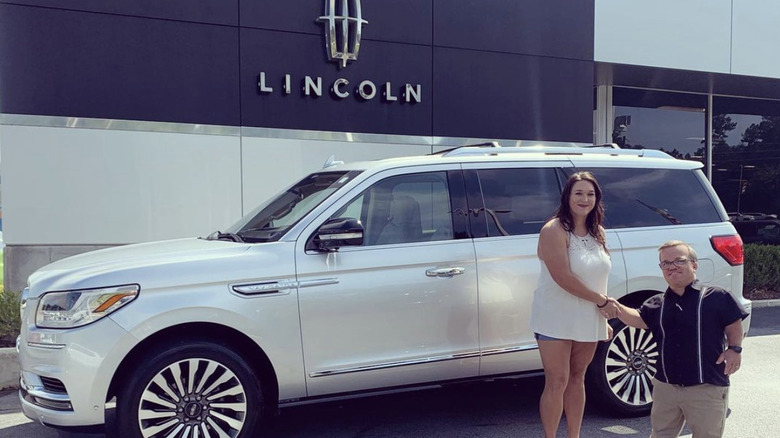 Elizabeth isn't the only Johnston embarking on a new journey, either. According to TV Shows Ace, family patriarch Trent has undergone a major career change. The former ground supervisor is now working as a car salesman, just like his son, Jonah. Fans are, to say the least, surprised because Jonah's career as a car salesman has been a point of contention between him and his father. As Jonah worked towards moving out on his own, Trent continually reminded him that sales jobs can be unreliable and that his income would vary based on his performance. Trent announced his first car sale in an Instagram post (pictured above) on August 23, and fans immediately let him have it. "And they gave Jonah grief about this not being a steady income job?? Interesting," wrote one commenter. "Hope it works out." Another wrote, "I hope you apologized to Jonah."
Not everybody attacked Trent, though. One fan came to his defense, writing, "All the people critici[z]ing, do any of you actually have children?" She continued, "They were rightly worried about Jonah relying on commission which is never guaranteed and just wanted him to have a realistic view of his budget. I would be exactly the same when my son (also called Jonah) is older …" 
Since Trent is usually doing DIY home projects the job change is definitely unexpected but we can't wait to see how it shakes out on-screen.
Source: Read Full Article