Pod Squad, assemble!
It's weird to think just three weeks ago that we all were just going about our lives, not even knowing of the gift Netflix was about to stow upon us with Love Is Blind, its latest reality TV series that has quickly become everyone's favorite guilty pleasure. (The Bachelor and Love Island are shaking!)
ICYMI, Love Is Blind, which was created by Kinetic Content's Chris Coelen and is hosted by (Obviously) Nick Lachey and Vanessa Lachey, followed a group of Atlanta singles "who want to be loved for who they are, rather than what they look like." Basically, they dated and got engaged without ever seeing each other, and then had to go on vacation, move in and plan a wedding together after meeting for the first time.
Crazy? As Nick Lachey would say: Obviously. But also totally addicting? Again, we defer to the former 98 Degrees singer.
While the reunion special, which dropped on Mar. 5, gave viewers an update on all six of the couples that got engaged in the pods—Cameron Hamilton and Lauren Speed, Carlton Morton and Diamond Jack, Damian Powers and Giannina Gibelli, Mark Cuevas and Jessica Batten, Matt Barnett and Amber Pike, and Kenny Barnes and Kelly Chase—we're betting obsessed fans still want more LIB scoop about how the process actually worked and whether or not the couples were forced to make it to the altar.
Don't worry, we've got you covered.
Here are 17 things you might not know about Love Is Blind, including who paid for those weddings and updates on some of the other couples that got engaged that didn't end up making it on-screen…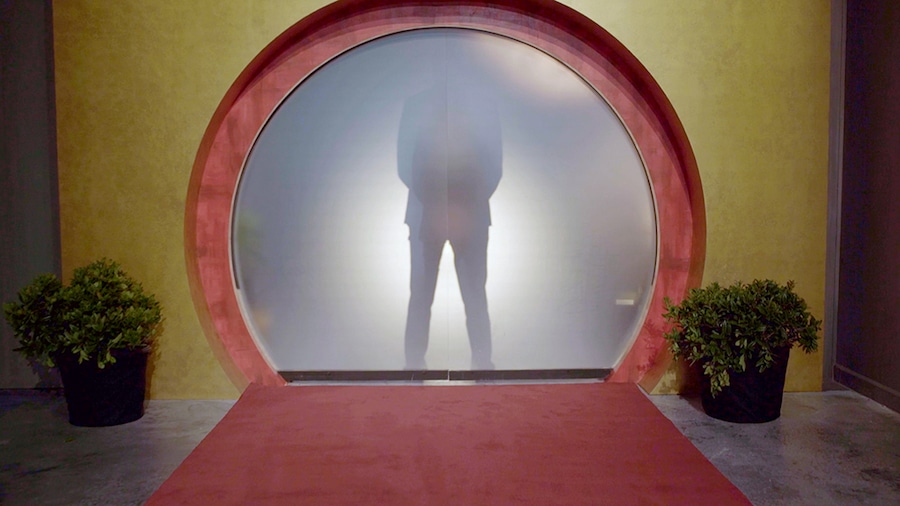 Netflix
1. From the same production company that created Married At First Sight and other reality relationship shows, Coelen told E! News Love Is Blind was "a culmination of things we've learned on many different relationship shows," that came from asking, "if you started with pure love that was focused on just who that person was, could that love stand the test of time and survive the outside world?"
2. The pods portion of the experiment lasted about 10 days, with 40-50 hopeful singles part of the initial cast. But over the course of the 10-day filming period, some singles were let go.
"There was a certain point where we did a whittling down of people just to focus internally on the people who were really connecting, to allow them more time," Coelen explained. "We ended up having maybe 20-25 people in the pods at that point."
3. The first dates between all of the singles were set up speed-dating style rotation, with everyone spending 8-10 minutes with each person of the opposite sex. From then on, there were no limitations put on who you could talk to, when you could talk to them and for how long, as long as a production intermediary set it up as they were unable to communicate with each other outside of the pods.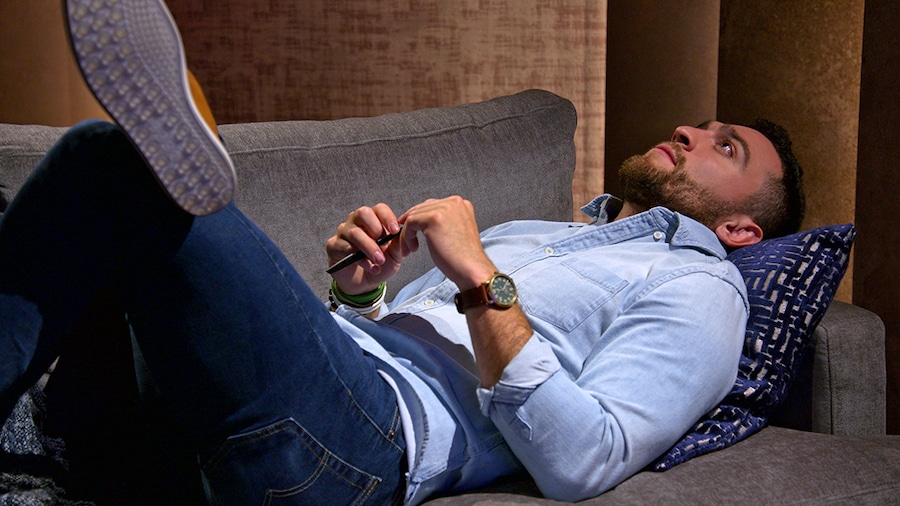 Netflix
4. Like Married At First Sight, LIB found their season one cast all in one city: Atlanta. "There were practical considerations as much as any creative considerations," Coelen said of the decision, highlighting Atlanta's "great production support system" and the huge studio space, which they needed for the pods.
5. Hoping to have a few couples get engaged, producers were not expecting more than five couples to. So when two other couples (in addition to the six the show followed) also ended the pod portion with a proposal, producers ultimately couldn't continue filming their journey.
"We felt like we wanted to tell diverse stories frankly," Coelen reasoned. "We weren't sure where the stories were going to go, everybody felt like they truly found the person they wanted to spend their life with and we had an abundance of story…we just didn't have time in the show to follow them, which is incredible to me."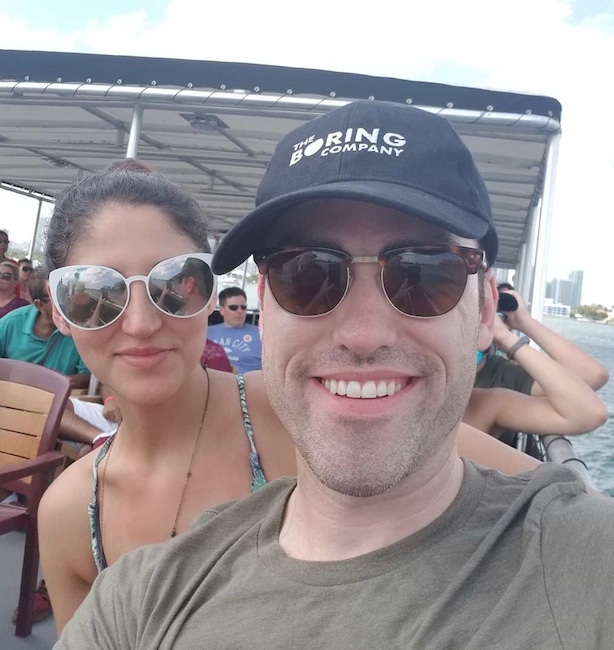 Instagram/Rory Newbrough
6. One of those engaged couples was Rory Newbrough, who was often seen giving advice to the other men, and Danielle Drouin. who spent a week together in Miami as the other engaged couples went to Mexico to continue filming. But soon after they returned to Atlanta, they had a "very amicable" breakup when she realized she still had feelings for another cast member, Matt Thomas. "She ended up wanting to pursue that," Rory explained to People. Danielle and Matt ultimately didn't last either.
7. The other unaired engagement was between Westley Baer, who was briefly shown and discussed dating as a shorter man, and Lexie Skipper. Despite not continuing with the show, they dated for three months back in Atlanta. But Westley revealed to People that his career change caused their split. "I made a crazy decision to sell everything I owned, and I moved to Asia," he said.
Article continues below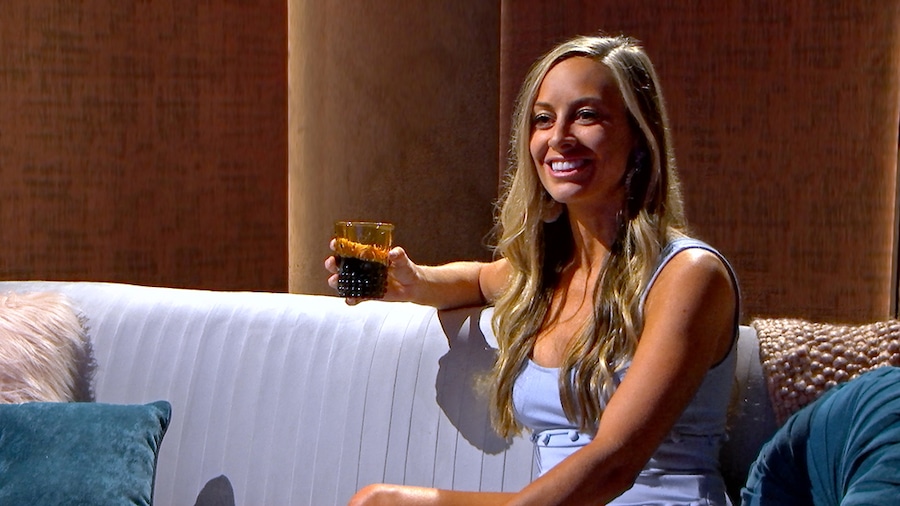 Netflix
10. Jessica, LIB's most polarizing cast member, revealed in an interview that she tried to quit the show but wasn't allowed to.
"I mean, I had to stay," she told EW. "I definitely had a conversation about leaving and I wasn't able to do that. My dog got sick too, and almost died during the show, I had so much other stuff going on."
She continued, "It was really frustrating because I kind of knew [Mark and I] weren't going to get there. I definitely had some conversations and attempted to leave, but I wasn't able to."
11. So were the cast members obligated to make it to the altar? According to Coelen, they were not. "They certainly could choose to do whatever they wanted to do," he told E! News of the wedding day decision-making process. "Again, being there on the wedding day, I personally, knowing these people and their stories, I didn't know what was going to happen."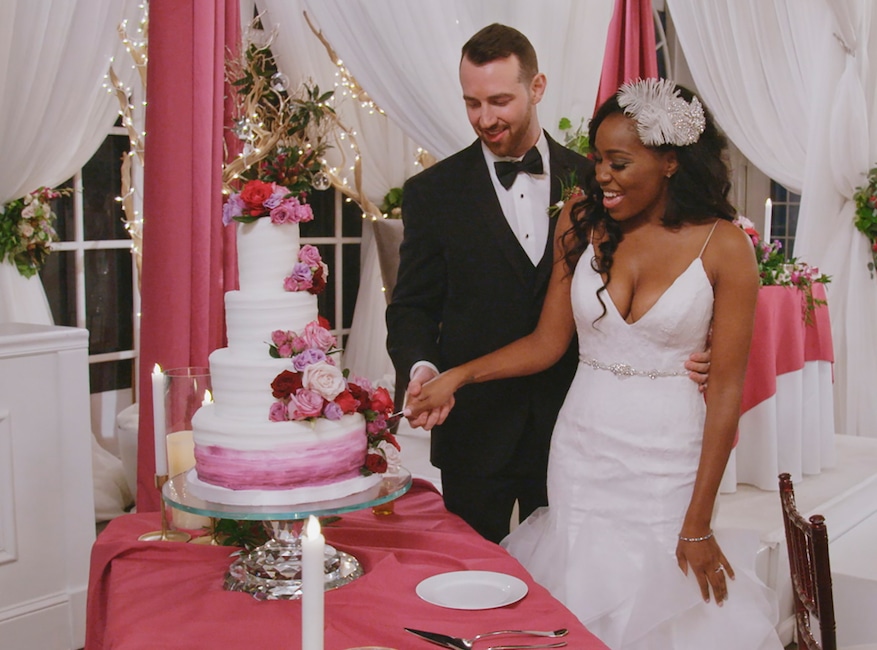 Netflix
12. The weddings were actually filmed in fall 2018, meaning the two couples—Cameron and Lauren, and Amber and Barnett—who actually decided to get married have had to keep their relationships secret for 18 months. But they are still together.
13. Despite some skepticism from viewers, the marriages are legally binding, with Lauren telling Refinery29, "This is a real legally binding marriage. This is not for TV. This is our life."
14. As for who paid for the weddings, a Netflix spokesperson revealed to Women's Health that production "supplies some of the basics, but because these are their real weddings, it's up to them as to how to spend their money." So the couples likely did have to cover some expense if they went over budget.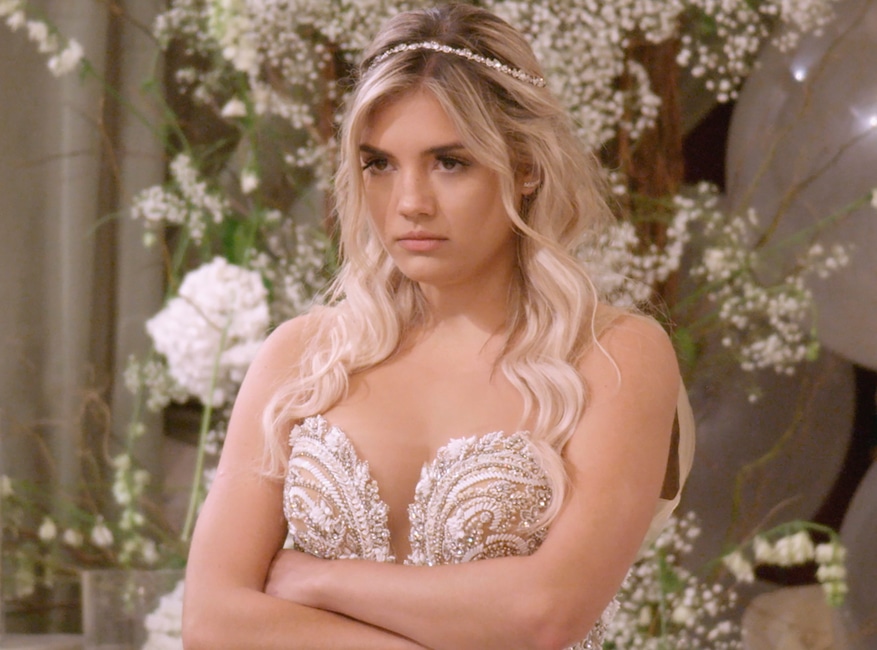 Netflix
15. Despite delivering one of the most shocking endings, Damian and Giannina reconciled off-camera after he decided not to go through with the wedding at the altar. "Since the show, it's just been such an amazing journey with you. To get to know you, to see how we integrate with each other's lives." Giannina said during the reunion special. And E! News got all the details on their off-cam reunion straight from the couple.
16. While Netflix hasn't officially announced a second season for Love Is Blind, Coelen told E! News, " I'm thinking season 15."
17. Did Carlton look familiar? Well, it's because he's been on an ATL-set reality show before, popping up on The Real Housewives of Atlanta when he was working as Cynthia Bailey's assistant back in 2014. Bravo fans will remember he got into a heated argument with Kenya Moore, who had just joined the series.
Article continues below
Love Is Blind is currently available to stream on Netflix.
Watch E! News weekday mornings at 7 a.m.!
Source: Read Full Article