Yellowstone debuted on the Paramount Network in 2018. The series centers on John Dutton (Kevin Costner) and his family as they struggle to maintain control of the Dutton Ranch, the largest ranch in Montana. But which member of the show's cast has the highest net worth? Let's take a look at how Costner and company compare.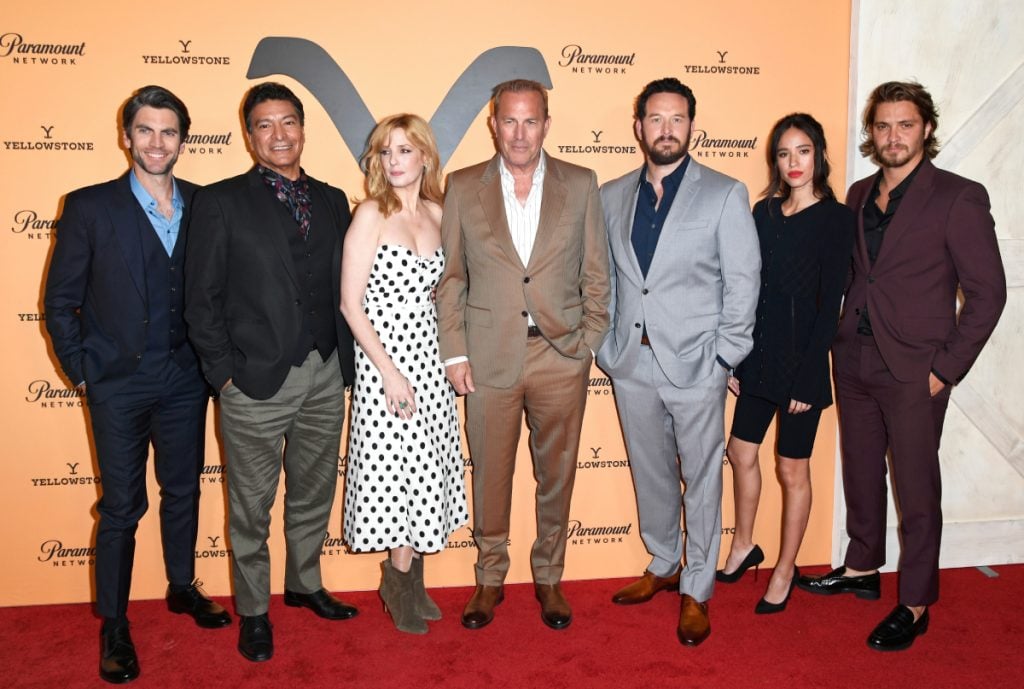 Most of the 'Yellowstone' cast has a similar net worth
Yellowstone might have a huge movie star on its hands in Costner. But the rest of the show's cast carries a similar net worth. Cole Hauser – a veteran actor with credits dating back to the early 1990s – reportedly has a net worth of $8 million, according to Celebrity Net Worth. And his co-stars Kelly Reilly and Wes Bentley aren't too far behind, with $5 million and $3 million, respectively.
Reilly plays Beth Dutton on Yellowstone, while Bentley plays her brother Jamie. Their on-screen sibling, Luke Grimes – who plays Kayce Dutton on the show – reportedly has a net worth of $500,000. Meanwhile, Danny Huston (Wonder Woman) appears in the show's first two seasons and has a reported net worth of roughly $3 million as well.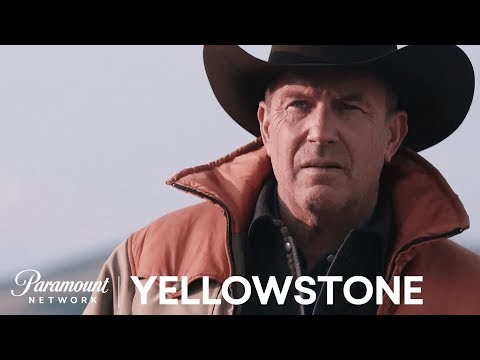 Kevin Costner's net worth is way higher than everyone else
Perhaps it's no surprise Costner's $250 million net worth wildly eclipses everyone else involved in Yellowstone. After all, the Oscar-winning star has decades of Hollywood blockbusters and awards season favorites behind him. And he has a long history of working behind the scenes too. Costner reportedly earns $500,000 per episode of Yellowstone and produces the show.
Ironically, the actor with the second highest net worth on the show is Josh Lucas, who plays the younger version of Costner's character. Lucas has appeared in movies such as American Psycho, Sweet Home Alabama, The Lincoln Lawyer, and Ford v Ferrari. His reported net worth currently sits at $10 million, though he only has a recurring role on Yellowstone.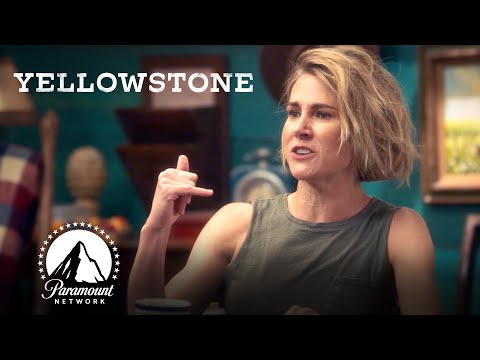 What is 'Yellowstone' creator Taylor Sheridan's net worth?
But what of Taylor Sheridan, co-creator of Yellowstone? In addition to the show, Sheridan is a screenwriter, producer, director, and even an actor. His film credits include writing Sicario and Hell or High Water as well as writing and directing 2017's Wind River starring Jeremy Renner and Elizabeth Olsen. And he even returned to write the 2018 sequel Sicario: Day of the Soldado.
Sheridan's reported net worth currently sits at $15 million, according to Celebrity Net Worth. And while it's far from what Costner has, that total still places Sheridan far above most of the cast of Yellowstone. With such a gifted ensemble, it's worth noting that the two men gaining the biggest financial gain – Costner and Sheridan – both serve as producer behind the scenes.
Source: Read Full Article