The pair cohosted the first season of The Talk together, before Leah walked away from the show; in her new book, Chen details the behind-the-scenes drama that allegedly led to Remini's departure.
Long before Julie Chen Moonves felt "stabbed in the back" by some of her cohosts at The Talk, allegedly leading to her exit from the show, she says she was "betrayed" by one of her close friends and fellow costar, Leah Remini.
Chen Moonves opened up about the pair's alleged beef in her new audiobook "But First, God," in which she details some of the drama that apparently went down between them during the show's very first season.
"People always wanted to know, 'Do you ladies at The Talk really get along?' And the truth is, we did really get along," she prefaced her story, saying that while the "chemistry was real," it "wasn't always that way" behind the scenes.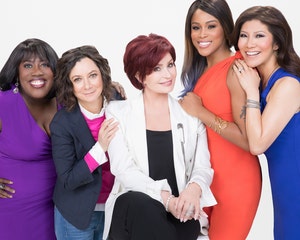 Julie Chen Claims Two 'Talk' Cohosts Refused to Work with Her Amid #MeToo Allegations: 'They Did Me So Dirty'
Diving into her tale about Remini, Chen Moonves said that she went on a vacation for a family reunion and, upon returning, felt a "very, very icy" vibe in the studio.
"Only to find out that a couple of my cohosts, while I was away, went to the network and said, 'We can't work with Julie anymore. She's too uptight. She's not one of us. If she stays, we go,'" she then claimed, blaming her "uptight" demeanor on the fact she was a moderator for the show and the only one wearing an earpiece.
"And they ended up leaving and I ended up staying," she continued. "But what was so hurtful and challenging about this time was that one of the people who left was someone who I became like overnight best friends with … and that was Leah Remini. We were buddies. We were like going on vacation together, and when she went to the network with this request, I felt betrayed."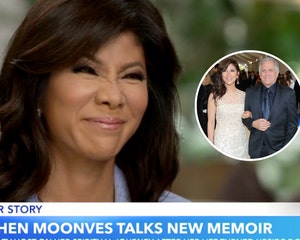 Julie Chen 'Felt Stabbed In the Back,' Claims She Was Forced Out of The Talk
Holly Robinson Peete and Marissa Jaret Winokur also left after just one season on the show, but it's Remini who Chen Moonves said she "completely iced" out for years. According to her, the pair didn't hash things out until she had a coincidental run-in with Remini's husband at a party, at which he was a performer.
"After not speaking to Leah Remini for 8 years, I went to a party where her husband Angelo was an entertainer," said Chen Moonves. "I could feel God softening my heart. If I didn't have Jesus in my life at that point, I wouldn't have gone out of my way to hunt him down and say hello."
The two took a selfie together and Chen asked for Remini's number, which she had previously deleted from her phone in anger. The two then spoke over the phone and "buried the hatchet," she claimed.
"And today we're probably closer than ever. Leah did try to apologize to me a year after our friendship blew up, but I was too hard-hearted to accept it," she added. "Without faith in my life, I didn't understand the importance of forgiveness, but the Bible tells us very clearly to forgive one another."
Her audiobook is available now.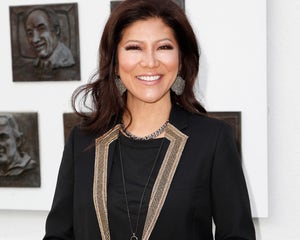 Julie Chen Finally Explains Why She Took Husband Les Moonves' Name Amid Sexual Harassment Allegations
Source: Read Full Article