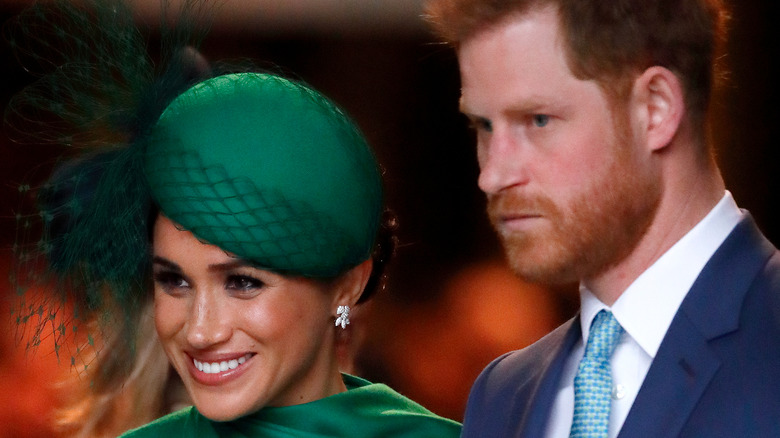 Meghan Markle and Prince Harry may have migrated across the pond, but that doesn't mean they've fully left England behind. The couple's UK home, Frogmore Cottage, is licensed to the Duke and Duchess of Sussex until March of 2022, People notes — meaning that they've paid their rent for the home through that time.
Indeed, the couple cut a $3.3 million check to the royal family to have the 10-bedroom estate to themselves for the next year or so. The payout was thought to serve as a fund for refurbishing the mansion that they moved into shortly after their son Archie's birth in 2019 and as rent for three years.
In England, the royal family undergoes an annual report into the Sovereign Grant funds — aka: the taxpayer funds they use in various undertakings. The Keeper of the Privy Purse, Michael Stevens explained to reporters that the $3.3 million payment "covers all their current obligations."
"We are confident that it represents a good outcome," he added. The outlet also reports that the payment served as a step in their plan to become financially independent of the crown after they relinquished their titles as senior royals last March.
Meghan and Harry's payment helped offset the UK's loss in revenue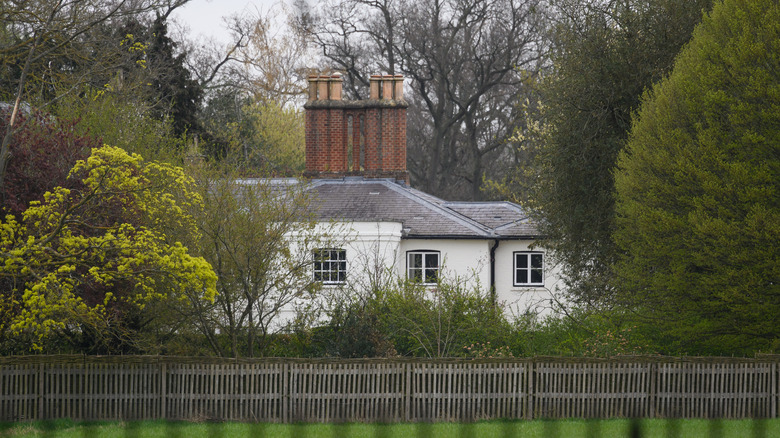 Throughout the pandemic, the United Kingdom saw a massive decline in tourism income — 53%, People notes. After the Sussexes made renovations to their Windsor-based estate, they had to deal with the public outcry that came with their exit from the royal family. Many accused them of squandering tax payer dollars before the couple wrote the large check.
"It should also be remembered also that this payment has come in the current year at a time where our supplementary income has reduced dramatically," Stevens added."[Harry and Meghan's payment] has helped to offset the reduction that we would have seen."
Currently, Prince Harry's cousin, Princess Eugenie and her husband Jack Brooksbank have taken up residence at the estate, Town & Country reports. Prior to the pandemic, the Sussexes planned to split their time between the US and the UK. Thus, they kept the mansion "so that their family will always have a place to call home in the United Kingdom."
As for the renovations and why the cottage worked for them, "The Duke and Duchess of Sussex chose to move to Windsor for various reasons," their website explains. "Their previous residence of Nottingham Cottage on the grounds of Kensington Palace could not accommodate their growing family. The option of Apartment 1 in Kensington Palace was estimated to cost in excess of £4 million for mandated renovations including the removal of asbestos." 
Prior to their move in date, the cottage was already undergoing renovations. It appears that Meghan and Harry just footed the bill!
Source: Read Full Article