Because she's been there and done that, literally, former Bachelor contestant/tear fountain Ashley Iaconetti is recapping this season of The Bachelor for Cosmopolitan. With insider insight as well as a clear eye for what's going down both in front of and behind the cameras, she's got a whole lot to say…and you're gonna wanna hear it.
This post contains spoilers for last night's (2/1/2021) episode of The Bachelor.
The season's most notable shit-starters were finally sent home. Their individual exits left me feeling two different ways: I actually had empathy for Anna, who last week accused Brittany of possibly being an escort. She admitted to Matt that she made a mistake saying what she did, and that she regretted it as soon as the words left her mouth. I could tell that Anna was remorseful not only because she knew her Bachelor fate was going to be sealed due to her bad move, but because she was truly disappointed in herself for getting wrapped up in the drama of the bubble. I appreciated that Anna taking the blame personally for her elimination. I think she truly learned a lesson from her behavior, like Matt hoped she would. Matt was a shining star for me (as always) when he related to Anna during "the breakup scene." He said that he's done stuff he regrets in the past and he doesn't think Anna's a bad person. He dumped her with grace and warmth. Matt pretty much prepared her for the growing pains she was about to feel as she was sent to the dreaded SUV.
It's hard not to eff up in life. And it's REALLY hard not to eff up on The Bachelor when you have jealousy pumping in your veins, competition on the brain, and a hard-to-get love interest pounding in your heart. I truly feel almost everyone needs a pass or two for making a stupid move or saying something dumb on reality TV. One incident shouldn't define your entire character.
However, it's also hard to give Victoria any more free passes. She blamed everyone she made eye contact with for her breakup, and called them hoes, fakes, losers and idiots along the way. It never once occurred to Victoria during this entire season that anything could be her fault. She crowned herself (pun intended) victorious in every argument by calling the other women fake, never mind the fact that all of her apologies were glaringly fake. In an Instagram statement this week, she wrote, "I think in my effort to make my opinions heard it may have been perceived as bullying by some, and I feel bad if my words or actions offended anyone." In this "apology" she blames others for their interpretation of her words and, like she tried to do with Katie during last week's episode, attempts to excuse her mean comments as her "expressing herself." Victoria also did something in this episode that I don't recall ever seeing when she blamed the lead for "poor decision making" after she was eliminated at the rose ceremony. Oh, and she didn't hug him goodbye.
Victoria does not seem self-aware and seems completely full of herself. She said that she was the only good choice for Matt's heart and she feels bad for Matt and the girls because they will no longer be in her presence. I don't want to bully the bully, but I think she has some stuff to work out.
The remaining girl in the house who gives me pause is MJ. I wouldn't call her a bully, because I don't like to use that term lightly. I think MJ is a person who has made some exclusionary comments that are annoying and frustrating towards the new girls. Jessenia says that MJ refers to the new arrivals as "JV" and the OGs as "Varsity." But Jessenia and MJ's beef has to go beyond this, right?! I certainly think so based on the fact Jessenia says, "There are three sides to MJ: who she is with Matt, who she is at the house, and who she is when the cameras are on." MJ may have been ruffling feathers for a while, but the women have had more villainous individuals to focus on until now. Her energy through the TV screen makes me want to stay away from her. MJ's often seen looking for a fight in my opinion, and she pretty much admitted to this when she told us to grab our popcorn for her showdown with Jessenia. I predict both of these women go home next week because neither of their relationships with Matt are strong enough to withstand the drama.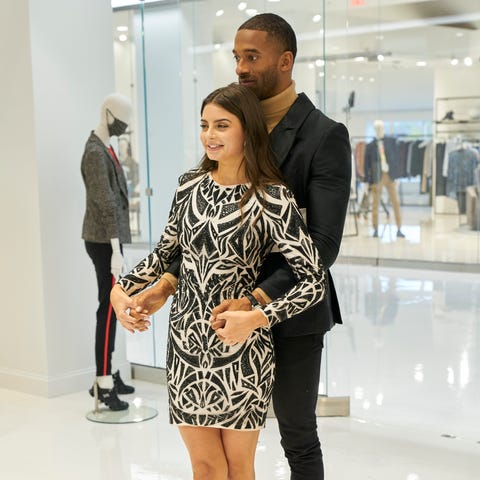 I also predict after this episode that Rachel "wins" this thing. [Ed note: This is just a prediction, 'kay? If you want legit spoilers, we've got those, too.] I've had a feeling about her from the start, and their date firmed up my hypothesis. Here's why: They both said they were falling in love! Matt said he can imagine himself proposing to her! Plus…the music that was played! The way they look at each other! I saw them exchange these glances IRL and it's swoon-worthy! AND! Matt and Rachel both seem like kinda newbies in the vulnerability department and yet it seems to come naturally between them. I also must mention that I have a soft spot for Rachel because she was the only girl who made a point of introducing herself and having a personal, off-camera conversation with me when I hosted the erotica writing date. Call me a sucker, but that meant a lot to me.
Two women who were debatably dark horses in the beginning, but who I now see going far are Chelsea and Pieper. Chelsea has now had standout moments on group dates two weeks in a row. Last week she opened up to Matt about her relationship with her hair and this week she was so cute talking about how she gets nervous around boys. I love how genuine this seemed coming from a runway model. Doesn't it make us all feel better about our awkward attempts at flirting? I find Chelsea endearing.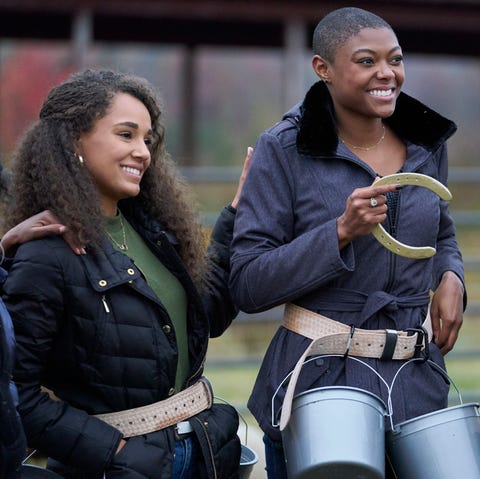 And Pieper…ooohhhwweee!!!…that impromptu make out session during her interview on the group date was absolutely fire and said SO much about Matt's feelings for her! To give a little context, she was doing an "in the moment interview," which every girl will eventually be pulled aside to do as part of the narration of a group date. Matt pretty much ran away from the other girls just to get that moment that he thought would be private with her, and it looked like neither of them wanted it to end. I can't imagine a bigger confidence booster for Pieper.
Next week, Heather Martin arrives and we'll really be able to figure out who listened to Matt's speech at the beginning of this episode about being kind to one another.
Shop the Best 'Bachelor' TV Show Gifts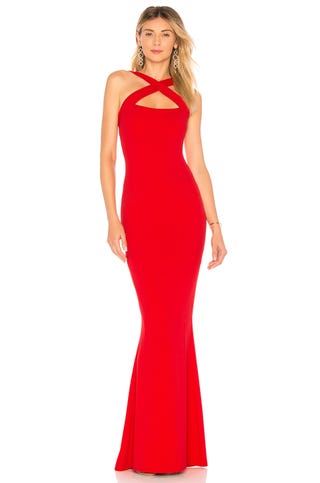 Two girls wore this dress to meet Bachelor Matt James for a REASON.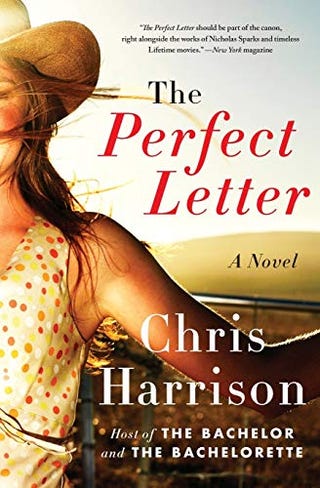 Did you know Chris Harrison wrote an R-rated erotic novel? You do now.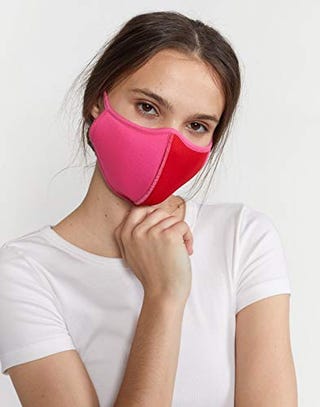 If you like Kit Keenan from Matt James' season, you'll love her designer mom's line of masks.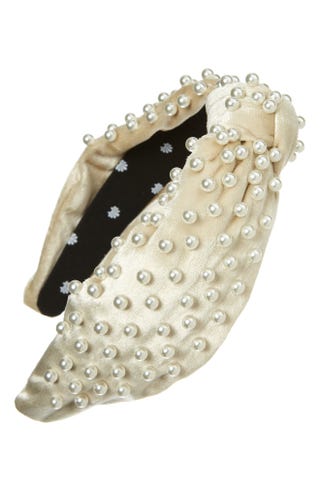 Hannah Brown wears this trendy piece regularly. Aren't the daisies on the inside the cutest?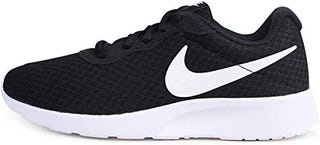 The perfect mix of style and comfort, which is great if your dates look anything like the show's.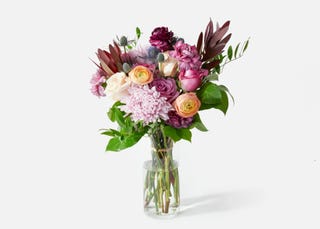 What's better than one rose? A whole gemstone-colored bouquet, that's what.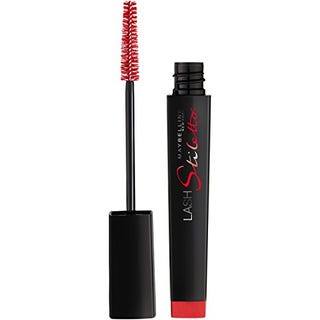 Madison Prewett spent her season sobbing without a single Lauren Conrad tear thanks to this.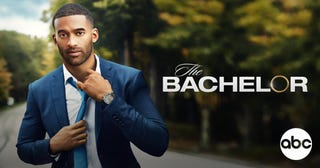 If you missed a few eps (or seasons…) catch up easily on Hulu and kiss your free time goodbye.
Source: Read Full Article