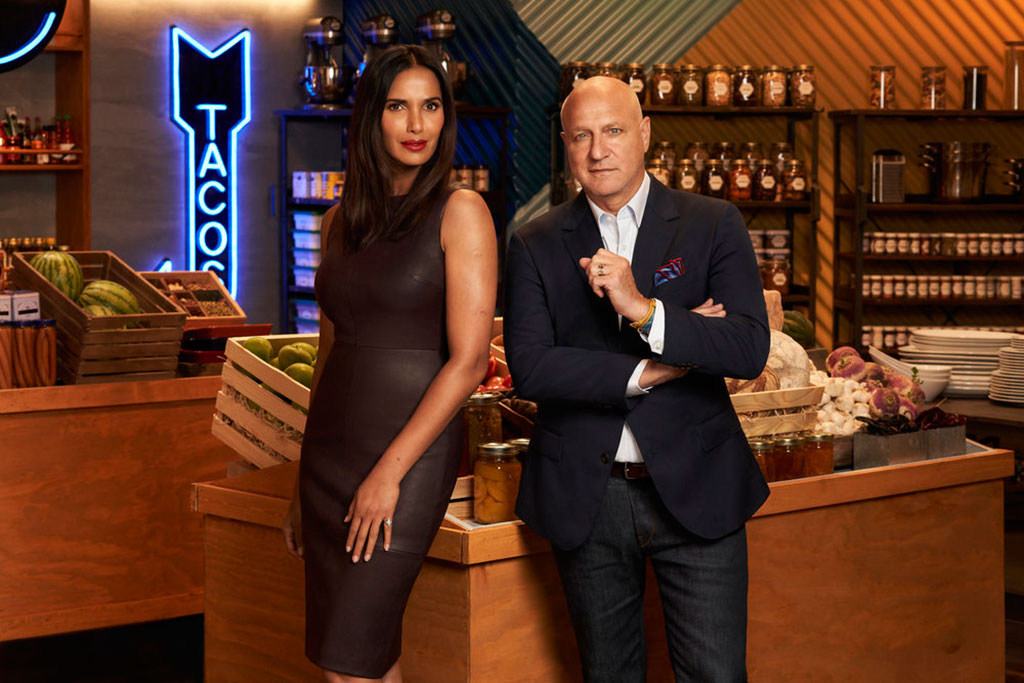 Smallz & Raskind/Bravo
The season 17 premiere of Top Chef All Stars L.A. is tonight at 10 p.m. on Bravo, and fans are sure to recognize some—if not all—of the contestants competing at another chance to win the title of Top Chef.
Also returning are fan-favorite judges Padma Lakshmi, Tom Colicchio and Gail Simmons. Throughout the season, they'll be joined by celeb guest judges Kelly Clarkson, Ali Wong, Randall Park, Jon Favreau, Danny Trejo and more.
Before you tune in to the new season of the award-winning cooking competition, get a sneak peek of everything to come in the preview clip below. Even better, you can also get a tour of the house and kitchen, watch the very first quickfire challenge of the season and reacquaint yourself with all of the chefs set to compete!
"So, which one of you said you would never do this again?" Colicchio asks the season 17 contestants, nearly all of whom raise their hands while laughing.
The clip goes on to show the hardships they'll face over the course of the season, but they also receive some reassuring news: the winner will receive $250,000 the largest cash prize in Top Chef history.
In another first for the show, the chefs will travel to Europe for the finale. However, as the trailer proves, getting there will be difficult!
To get a real feel for the new season of Top Chef, you can watch a special preview of the very first Quickfire Challenge.
This one in particular is a competition favorite: the mise en place race. Chefs have to prepare different ingredients for cooking as quick (and skillfully!) as possible. The premiere's challenge involves everything from turning artichokes to cracking California almonds.
"I don't have a nutcracker in my bag!" season 13 veteran Karen Akunowicz tells the cameras during a confessional.
Get a better idea of what to expect in the below clip.
To see which teams and contestants win, you'll have to tune in to Top Chef All Stars L.A. tonight at 10 p.m. on Bravo! Until then, get to know all of the season 17 chefs in the gallery below.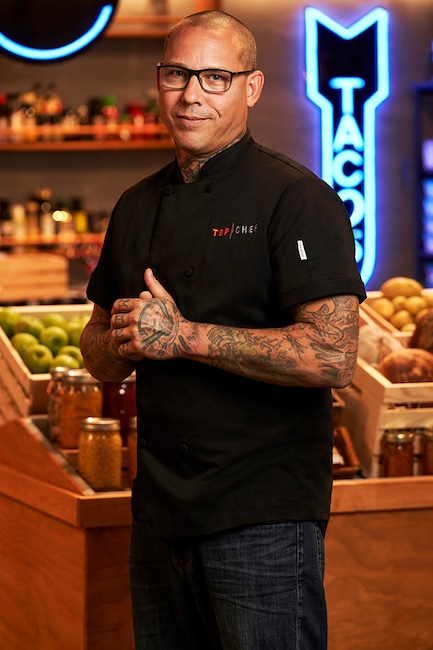 Bravo
Jamie Lynch
Jamie competed in the Charleston-set season 14.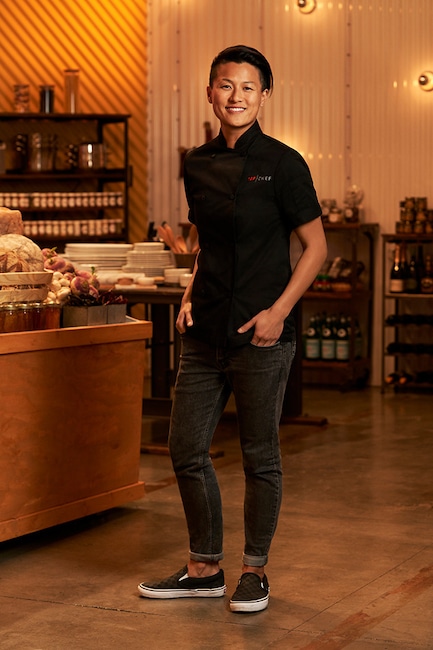 Bravo
Melissa King
Melissa was on season 12 in Boston.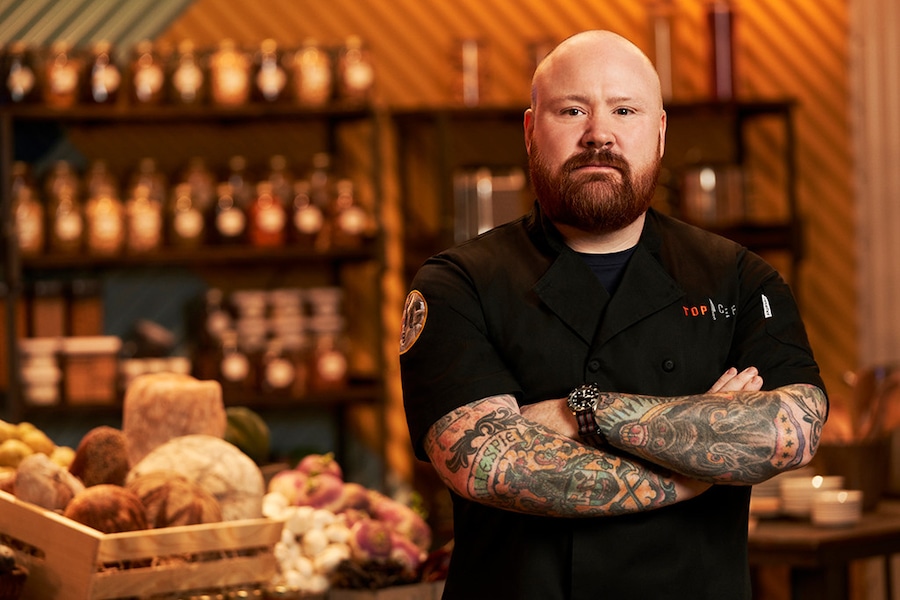 Bravo
Kevin Gillespie
Kevin is a veteran of season six in Las Vegas.
Article continues below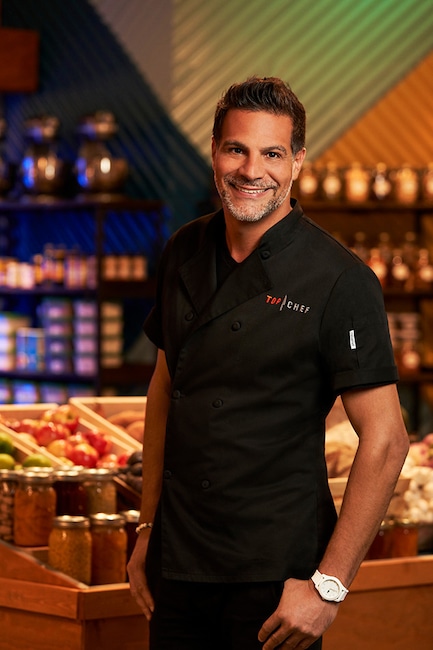 Bravo
Angelo Sosa
Angelo was in season seven and the All Stars season eight.
Bravo
Nini Nguyen
Nini is a veteran of season 16.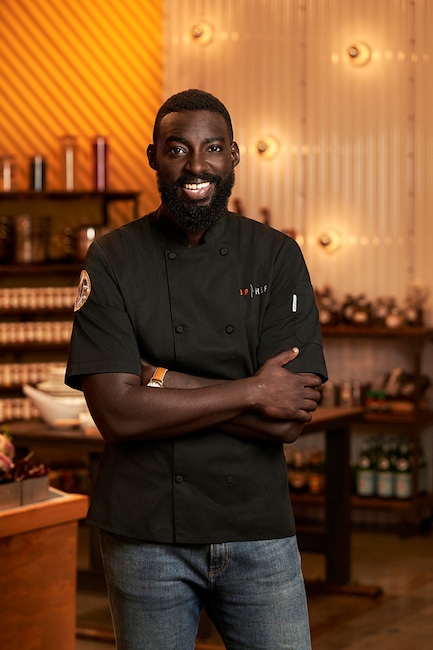 Bravo
Eric Adjepong
Eric competed in season 16 when the show was in Kentucky.
Article continues below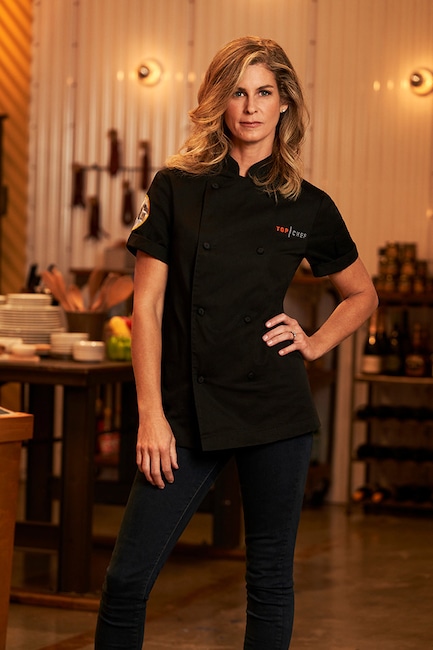 Bravo
Jennifer Carroll
Jennifer Caroll was originally on season six, returned for the season eight All Stars season and in Last Chance Kitchen season seven.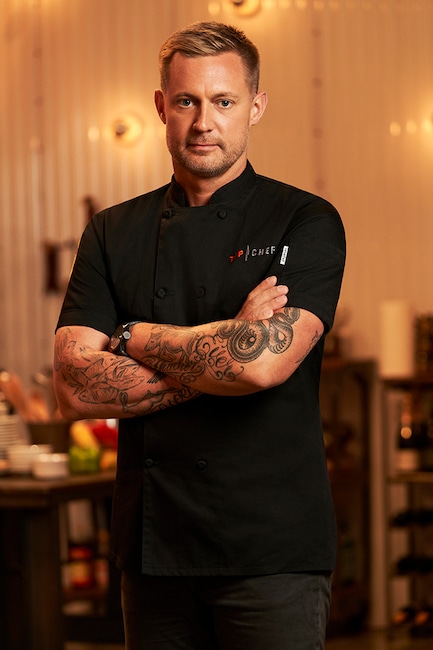 Bravo
Bryan Voltaggio
Bryan competed in season six of the show.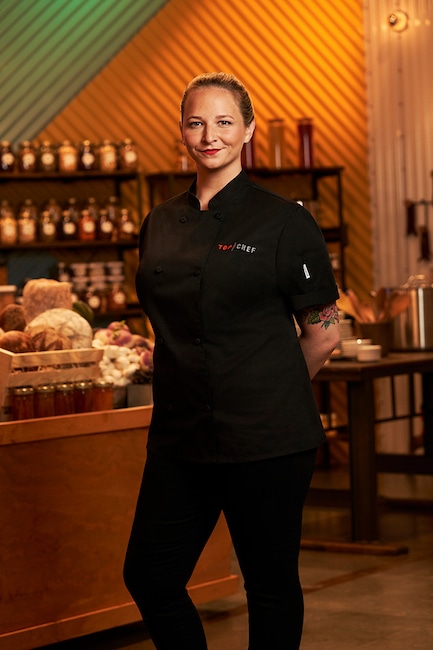 Bravo
Stephanie Cmar
Stephanie was in New Orleans for season 11.
Article continues below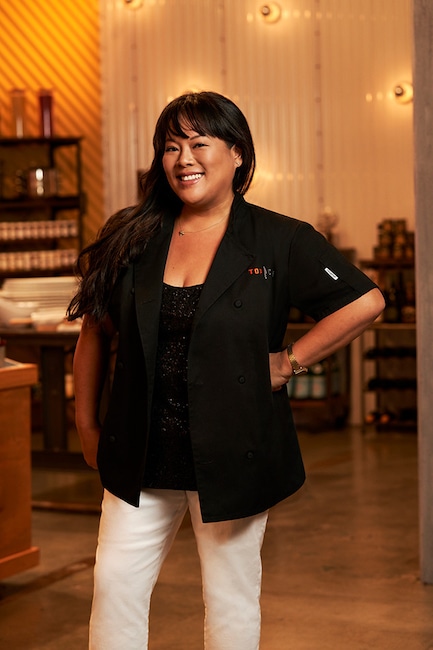 Bravo
Lee Anne Wong
Lee Anne was a contestant on season one and came back in Last Chance Kitchen season seven.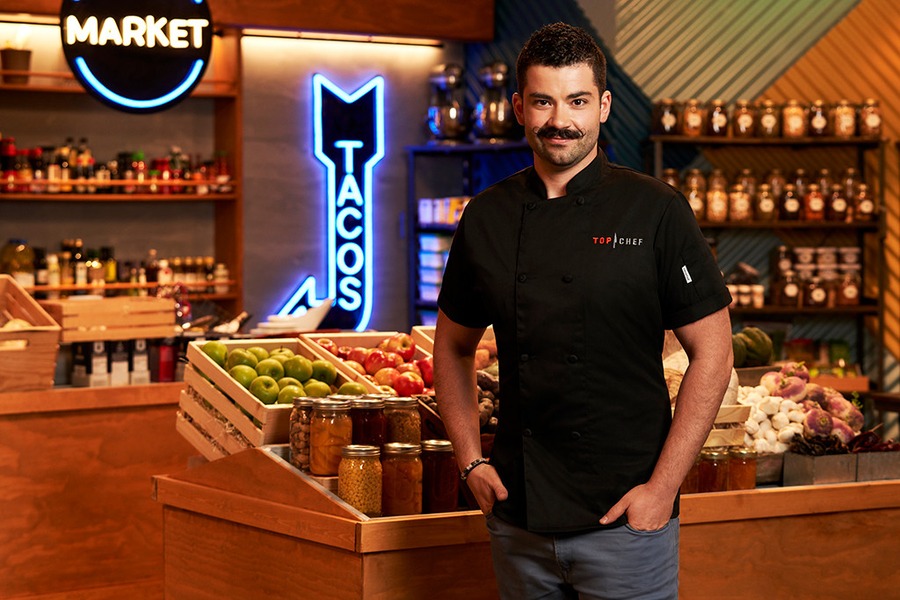 Bravo
Joe Sasto
Joe competed in the Colorado season, season 15.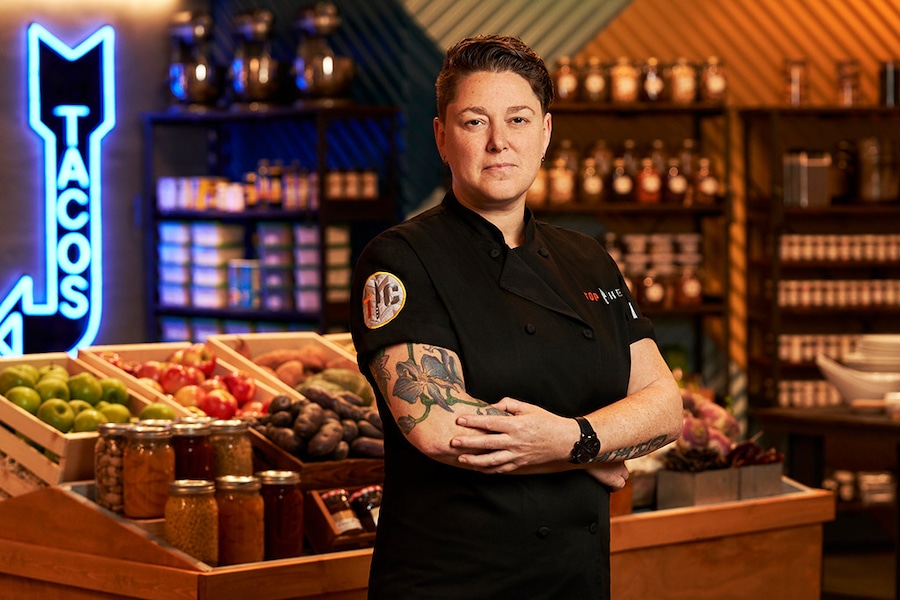 Bravo
Lisa Fernandes
Lisa was a contestant on season four, the Chicago-set season.
Article continues below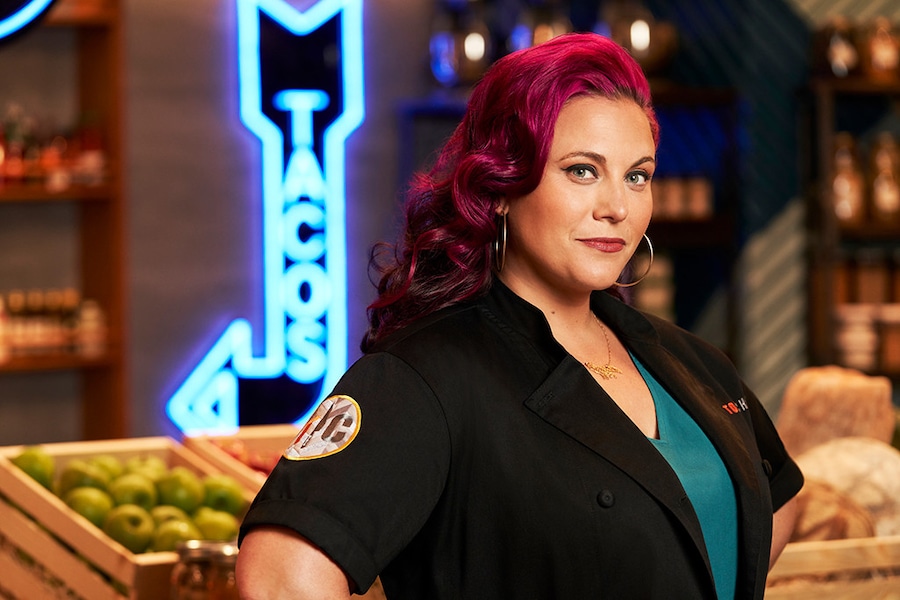 Bravo
Karen Akunowicz
Karen was on season 13 of Top Chef.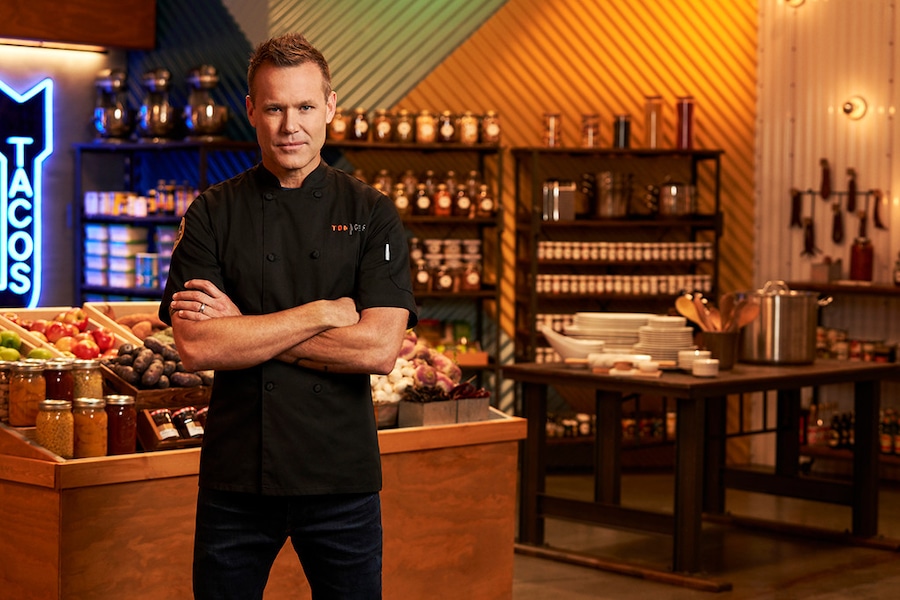 Bravo
Brian Malarkey
Brian was an early competitor on the show from season three.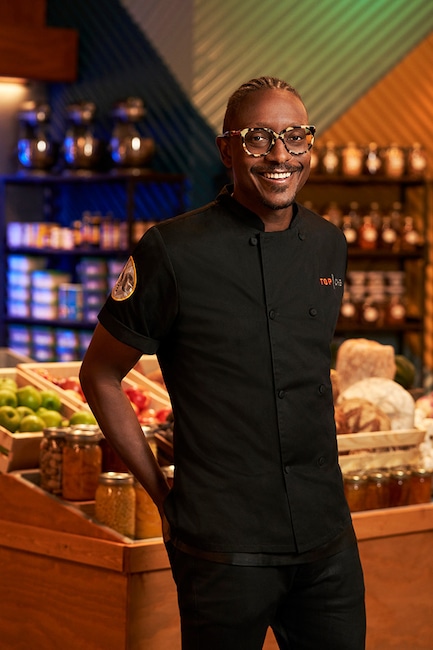 Bravo
Gregory Gourdet
Viewers will recognize Gregory from season 12, the Boston-set season.
Article continues below
Don't miss Top Chef tonight at 10 p.m.!
Source: Read Full Article