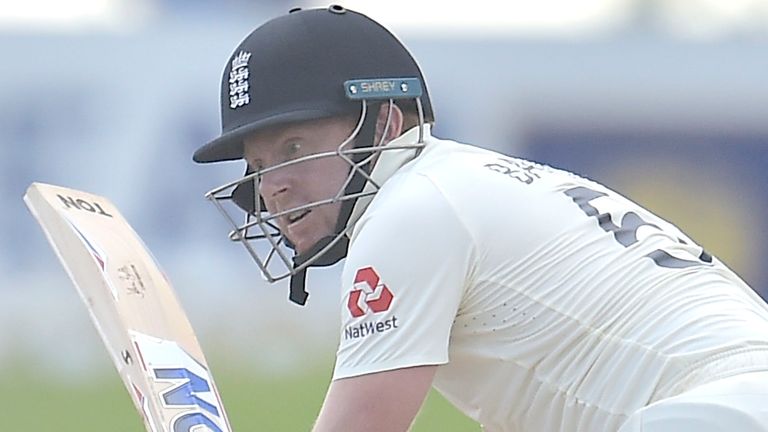 Jonny Bairstow says the travel and quarantine involved in playing cricket during a pandemic is "mentally taxing" but stressed players need breaks at home to avoid "exhaustion" during a packed calendar.
Bairstow has rejoined the England squad after being rested for the first two Tests of the India series, with his journey from home to the subcontinent, alongside fellow returnee Mark Wood, a lengthy one.
It included a seven-and-a-half-hour bus ride from Bangalore to Chennai, during which no stops were permitted, before he had a "tough" quarantine period in a hotel room "with no fresh air".
"It is tricky with logistics – the quarantine periods are especially tricky," said the batsman, who is in line to return to England's middle order in the day-night third Test against India in Ahmedabad from Wednesday.
England squad for third Test against Indiia
Joe Root (captain), James Anderson, Jofra Archer, Jonny Bairstow, Dom Bess, Stuart Broad, Rory Burns, Zak Crawley, Ben Foakes, Dan Lawrence, Jack Leach, Ollie Pope, Dom Sibley, Ben Stokes, Olly Stone, Chris Woakes, Mark Wood
Steve Harmison: Jonny Bairstow an option to open for England
India vs England homepage
"You have been quarantined at home effectively as you don't want to contract the virus for loved ones but also because if you contract it you can't then board a plane to rejoin the tour.
"You are then on a plane with people you have never met and then when you get to the airport and are greeted by a lot of loving India fans, it can be tricky to make sure you are doing everything you can in your remit to make sure you don't get the virus.
"You are then quarantined in your room hoping you haven't caught anything on the journey or you will be in your room for another 14 days. It is quite mentally taxing."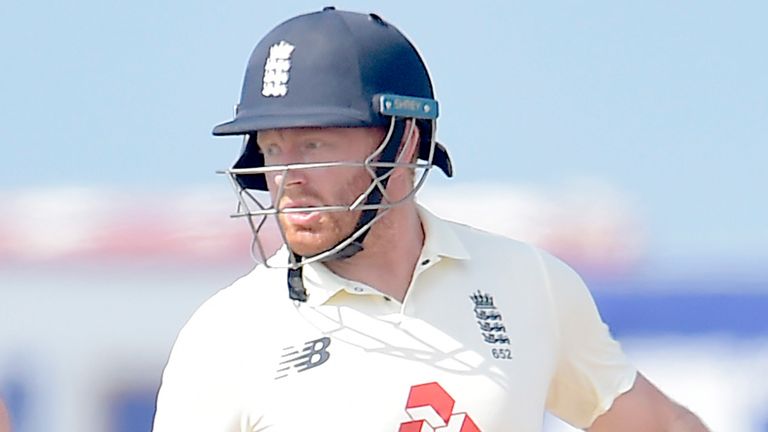 Bairstow says he had mixed feelings when told he would be rested for the first two games of the India series, having impressed during the series win in Sri Lanka after being recalled.
But the 31-year-old now reels "refreshed" after his break and insists the rotation policy that has been implemented by the ECB in a year featuring 17 Test matches and a T20 World Cup is vital.
He added: "You don't want to be leaving, that's the nature of sport. You want to be playing. But if you are physically, mentally and emotionally exhausted, then you may get injured or lose form.
"At some point people are going to have to have a break otherwise you are going to have people – in however many months, in however many years – being mentally and physically exhausted.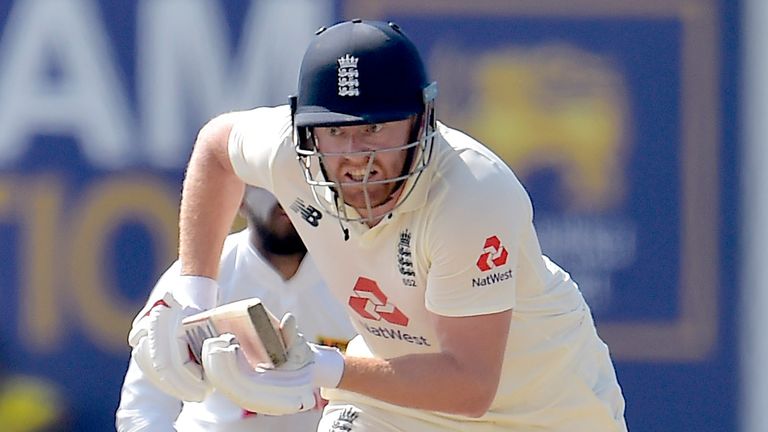 "Being in hotel rooms and not being able to leave is taxing at the best of times so to get home for the mental and physical refresh, to sleep in your own bed and be with your family, is important.
"Between August or September until Christmas, I had had six nights at home. We flew out to the tour of Sri Lanka on January 2 and you are potentially not home to the end of May [after the IPL].
"You're then into an English summer, which we don't know if will be in a bubble or not, plus other international cricket."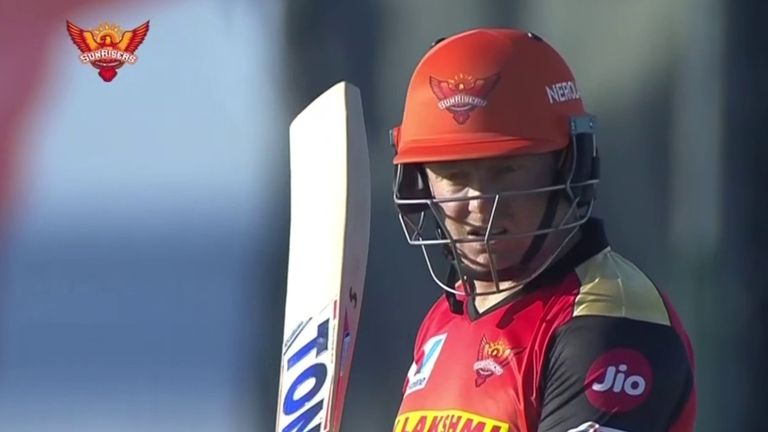 If you are going for big money it is very hard for anybody to turn it down. But if guys are going to the IPL and improving their skills, that doesn't just mean they are improving their skills for T20 cricket, it's improving their skills for ODI and Test cricket as well by playing with some of the best players in the world and learning from them.
Jonny Bairstow on the IPL
Bairstow lost his red-ball central contract in 2020 having been out of the Test team at that stage but is now determined to regain the deal and the financial gains that come with it.
"There is a reason why I went to Sri Lanka, a reason why I am here in India. I want to play Test cricket and hopefully by doing well be rewarded by earning my red-ball contract back," the Yorkshireman added.
"I am sure that is being discussed above me. We are fortunate enough to be playing cricket for a living but naturally you want to be doing it and being paid what other players are.
"That's above my station – I don't need to get into that stuff, I need to concentrate on scoring runs and letting other people take care of those issues."
England have also announced all-rounder Sam Curran will rejoin the squad in India via the charter flight carrying other members of the limited-overs line-up on February 26.
Curran was originally due to fly to Ahmedabad in time to be available for the fourth Test against India from March 4, but the ECB says making secure arrangements for that proved "too great a logistical challenge".
With currently no direct flights between the UK and Ahmedabad and a stopover flight potentially increasing social-distancing issues, to minimise the 22-year-old's risk of contracting the virus, his travel has been delayed.
The five-match T20I series against India begins in Ahmedabad on March 12, with those games followed by a three-match ODI series.
Follow text commentary of the day-night third Test between India and England in Ahmedabad on skysports.com and the Sky Sports app from 8.30am on Wednesday.
Source: Read Full Article