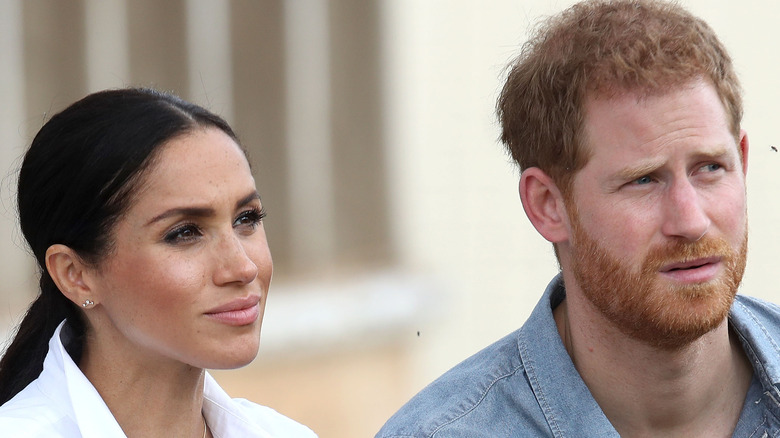 Prince Harry and Meghan Markle's multi-million-dollar Spotify deal might be in jeopardy. According to The Daily Mail, the Duke and Duchess of Sussex signed an £18 million deal (approximately $25 million) with the streaming giant in 2020, and have so far only released 35 minutes of content on their Archewell Audio Spotify podcast. 
As The Sun reported, Prince Harry and Meghan won't be paid their full fee until their streaming and podcast duties have been fulfilled, and the couple is yet to release any new podcast content since their 2020 Christmas special. Speaking to the publication, the royal author, Phil Dampier, explained that the Duke and Duchess are currently on parental leave following the birth of their baby daughter, Lilibet Diana. However, Dampier added that Spotify are expecting big things in return for the couple's hefty pay check and raised concerns over Harry and Meghan's upcoming workload.
"We're being told they're having up to five months off and people who are paying them a lot of money will expect something in return. They seem to be using up a lot of ammunition very early and putting a lot of stuff out there in terms of deals and agreements with lots of firms." The royal author added, "the question might be asked whether they have too much on their plate."
Prince Harry and Meghan are under scrutiny to deliver new podcast content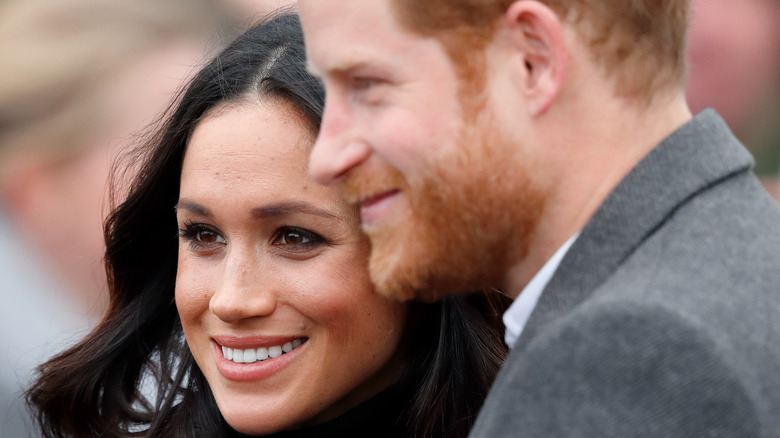 Elsewhere, PR expert Mark Borowski also suggested that it is possible the Duke and Duchess of Sussex have already recorded new podcast episodes that are ready to be released later in 2021 and 2022. "Even if the shows haven't materialised yet, it's a win-win for Spotify to have two of the most famous people in the world connected to them," Borowski explained. However, the PR guru added that Harry and Meghan "will be under scrutiny to deliver" content for the streaming platform (via The Sun).
Per The Daily Mail, Prince Harry and Meghan signed the multi-million-dollar deal with Spotify back in 2020. In a joint statement released at the time, the pair commented, "What we love about podcasting is that it reminds all of us to take a moment and to really listen, to connect to one another without distraction." The statement continued, "With the challenges of 2020, there has never been a more important time to do so, because when we hear each other, and hear each other's stories, we are reminded of how interconnected we all are."
Source: Read Full Article