It's hard to believe that it's been over a decade since Michael Jackson died. At the time of his death, his three children – Prince, Paris, and Blanket – were rarely in their teens. Now, they are all grown up with their own homes and music careers. However, their busy schedules never keep them apart for too long. In a recent interview, Prince opened up about what it takes to maintain his close bond with his siblings.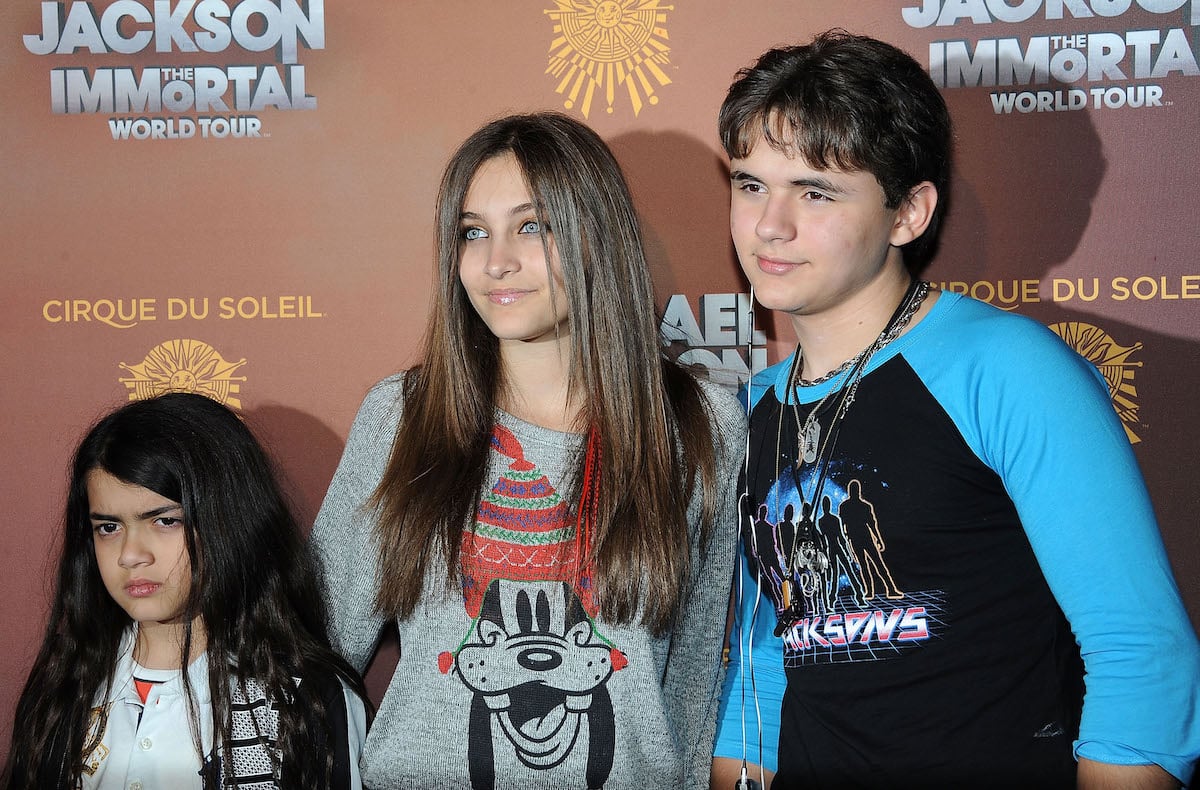 Prince Jackson says he relies on his father's advice to stay close to his siblings
The Jackson kids may have their own things going on socially and career-wise, but Prince says it's important that they always find time for one another. Prince is the eldest of The King of Pop's three children, says that he relies on his dad's advice to maintain a tight bond with his younger siblings.
​​"When we were growing up, my father would say, 'We could have nothing, but you look around in this room, your brother, your sister, and me, that's all you'll ever have,'" The Jasmine Brand reports. "And that always stuck with my siblings and I, and we have such a close relationship.
Related: How Much Money Did Michael Jackson's Kids Inherit From His Passing?
Prince says his father put the responsibility of sibling unity on him. "Because I'm the oldest, my father would always tell me [that] I have to make sure that the group is taken care of and that I have to be the leader and lead by example," he adds. "But, after his passing, and us being thrown into the 'real world,' my siblings honestly—they picked up the slack that I, unfortunately, left behind."
Now, he says they all make an equal effort to stay connected. "At this point in our lives, it doesn't really feel like there's that hierarchy of 'I'm the older brother. We're all siblings and we're kind of all on that same level where my sister has her strengths, and my brother has his strengths where I'm not as strong in certain areas," he says. "They compliment me in that way."
Paris and Prince Jackson are now business partners
Now, the two older Jackson siblings are combining their passions and working together. Collectively, they are working on music together, with Paris as the artist and Prince behind the scenes. They recently chatted with ABC about their new venture.
Related: Michael Jackson's Kids Are Now All on Their Own, Youngest Son Buys First Home
​​"In the sense that I'll handle the visuals and she'll handle the music, I think I would love to do that again," Prince said. "My sister has such a cinematic way of telling stories through her music and it's so raw because it comes from a place of true emotion. And any time, as a creative person, when you get that type of intellectual property, you get that type of project, it just makes the process so much easier, and on top of it, because her and I have such a great personal relationship, it makes being on set that much more fun."
He says it gives them even more time to spend together, adding, "Every moment that I get with them—any little family dinner, any little family outing—is really a special moment for me."
Source: Read Full Article