The "Permission to Dance" artists, BTS, snagged several Billboard Music Awards since their debut, even earning seven nominations for the 2022 award ceremony. Here's what we know about one of their most historic wins.
BTS attended (and performed at) several Billboard Music Award ceremonies
BTS breaks records with their YouTube music videos and their album sales. They also made their mark on several award shows based in the United States. That includes the Billboard Music Awards, also known as the BBMAs. 
In 2019, the band appeared at the Billboard Music Awards, performing "Boy With Luv" off Map of the Soul: Persona. This was an extra special performance for fans, as Halsey danced alongside Jin, Suga, J-Hope, RM, Jimin, V, and Jungkook
In 2021, the BTS members couldn't physically travel to the BBMAs due to safety concerns regarding the coronavirus (COVID-19) pandemic. That didn't stop the idols from performing a live verison of their song "Butter." (They also performed virtually for the Grammy Awards the same year.)
BTS made history at the Billboard Music Awards
BTS made history at the Billboard Music Awards in more ways than one. Of course, they had several legendary performances. They also became the first band to earn recognition in several well-known categories. They were the first group to win Top Song Sales Artist — a category created in 2016.
According to Forbes, this award "recognizes those acts that sold the most copies of songs in the tracking period, as opposed to Top Selling Song, which looks at just which one tune actually sold the best."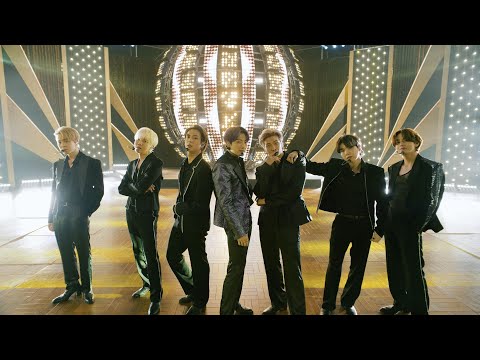 BTS earned seven nominations for the 2022 Billboard Music Awards
In 2022, BTS set a personal best with the BBMAs, snagging seven nominations for the upcoming award ceremony. Some of the nominations for in categories that the group already won, including Top Duo/Group, which the K-pop artists received in 2019 and 2021.
They're also nominated in the Top Song Sales Artist, Top Billboard Global Artist (excluding the U.S.), Top Selling Song (nominated twice with "Butter" and "Permission To Dance"), Top Billboard Global Song (excluding the U.S.), and Top Rock Song categories.
As reported by several news outlets, BTS will not make an appearance at this upcoming music event. Presumably, these performers are getting ready for their June 2022 comeback.
Even when they're cannot physically attend award ceremonies, the BTS members often share their gratitude on social media and with video messages. That includes the 2022 Nickelodeon Kids Choice Awards, where they received the blimp for Favorite Music Group.
BTS is also known for their historic award nominations and wins outside the Billboard Music Awards. They became the first K-pop group to perform at the Grammy Awards, later becoming the first K-pop group to earn a Grammy nomination for their song "Dynamite." 
The Billboard Music Awards broadcast on May 15, 2022 on the television network NBC.
Source: Read Full Article