BTS is known for making history at the Grammy Awards, but this K-pop group also has several groundbreaking awards from the Billboard Music Awards (also known as the BBMAs). They even tied Destiny's Child and Imagine Dragons regarding several award wins in the same Top Duo/Group category.
BTS performed 'Butter' and 'Boy With Luv' at the Billboard Music Awards
They're the world's biggest boy band, making history at several United States-based award ceremonies. That includes the Billboard Music Awards, where BTS earned several awards and nominations.
This K-pop group made history with their live performance of "Boy With Luv," where Halsey appeared to dance alongside Jin, Suga, J-Hope, RM, Jimin, V, and Jungkook.
Although they weren't physically at the award ceremony due to the ongoing coronavirus (COVID-19) pandemic, the BTS members appeared with a virtual performance of "Butter" at the 2021 BBMAs.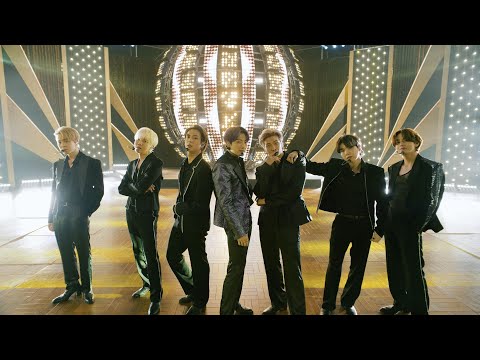 BTS set several records at the Billboard Music Awards
BTS is known for their record-breaking YouTube videos and their impressive album sales. These artists also made history at the BBMAs, earning the Top Duo/Group Award more than once. (The first time was in 2019 — the same year this band performed "Boy With Luv" with Halsey.)
In 2021, BTS again took home the award for Top Duo/Group, beating AC/DC, AJR, Dan + Shay, and Maroon 5. As a result, the became one of just four bands to snag the award more than once.
According to Forbes, "One Direction leads the way among all groups, as the boy band came out on top three times, while Imagine Dragons and Destiny's Child also won it twice." BTS is again nominated in this category in 2022, along with Glass Animals, Imagine Dragons, Migos, and Silk Sonic (Bruno Mars, Anderson .Paak).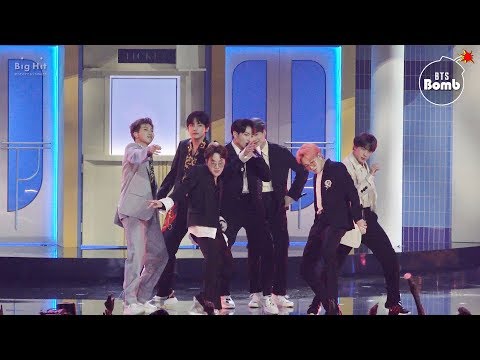 BTS earned seven nominations for the upcoming Billboard Music Awards
In 2022, BTS set a personal best with the Billboard Music Awards, snagging seven nominations for the upcoming award ceremony. Some of the nominations for in categories that the group already won, including Top Duo/Group, which the K-pop artists received in 2019 and 2021.
They're nominated in the Top Song Sales Artist, Top Billboard Global Artist (excluding the U.S.), Top Selling Song (nominated twice with "Butter" and "Permission To Dance"), Top Billboard Global Song (excluding the U.S.), and Top Rock Song categories.
With recognition in 17 categories, The Weeknd is the artist with the most nominations for the upcoming award ceremony. Doja Cat also received several nominations at the music event (with the artist beating out BTS for the Pop Duo/Group Performance Grammy Award this year.)
BTS will reportedly skip this year's Billboard Music Awards, as these artists are busy working on their upcoming album, Proof. The Billboard Music Awards will be broadcast on May 15, 2022, on the television network NBC.
Source: Read Full Article