Despite some past drama, Alyssa Milano took to Instagram to show some love for her "Charmed" co-stars Shannen Doherty, Rose McGowan, and Holly Marie Combs.
It was a great weekend for nineties babies, as a ton of throwback stars reunited for 90s Con in Connecticut.
Of the many shows hosting panels and photo-ops at the convention was "Charmed," with stars Shannen Doherty, Rose McGowan, and Holly Marie Combs in attendance. Noticeably MIA was the other Halliwell sister, Alyssa Milano — but even she still showed the other women some love, despite some past feuds amongst the cast.
Waiting for your permission to load the Instagram Media.
Instagram Media Unavailable
On Sunday, Milano shared a fan photo of the trio on stage at the event — captioning the post, "This makes me happy for the OG Charmed fan. What a gift!"
The post was flooded with fan comments wondering why she didn't join them, though Milano didn't respond to any of the queries.
Of course, there's been quite a bit of drama between the actress, Doherty and McGowan over the years as well, which many of Milano's followers also speculated was the reason she didn't also attend.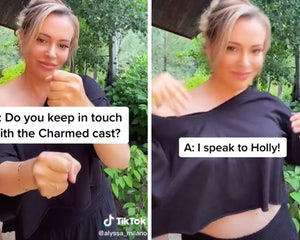 Alyssa Milano Explains Why She No Longer Speaks with Charmed Costar Rose McGowan
In 2020, Milano got into a Twitter feud with McGowan which started over politics, but got even messier as it went on. McGowan wound up accusing Milano of creating a "toxic" environment on the "Charmed" set and stealing the #MeToo movement from Tarana Burke.
"You co-opted my movement, the Cultural Reset, for fame, jealous of me for outing my rapist," McGowan said at the time. "You made 250k per week on 'Charmed.' You threw a fit in front of the crew, yelling, 'They don't pay me enough to do this s—!"
"Appalling behavior on the daily. I cried every time we got renewed because you made that set toxic AF," she added. "Now, get off my coattails you f–king fraud."
Milano later said on TikTok that the pair don't keep in touch "because she's been publicly very hurtful to me and my family." At the time, she said the only costar she still spoke with was Combs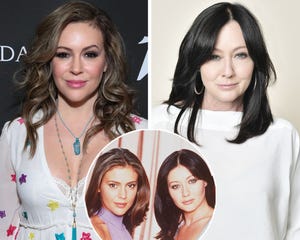 Alyssa Milano Accepts Responsibility for Tension With Charmed Co-Star Shannen Doherty
The feud with Doherty, meanwhile, goes all the way back to the actress' exit from the show at the end of its third season — while was reportedly due to tensions with Milano.
In 2021, however, Milano made it seem like things between them were looking up.
"I would say we are cordial," she said. "You know, I could take responsibility for a lot of our tension that we had. I think a lot of our struggle came from feeling that I was in competition rather than it being that sisterhood that the show was so much about. And I have some guilt about my part in that."
"I have respect for her," she added. "Great actress, loves her family so much, and I just wish I could've felt strong enough in who I was to recognize that [back] then."
See more photos from 90s Con below!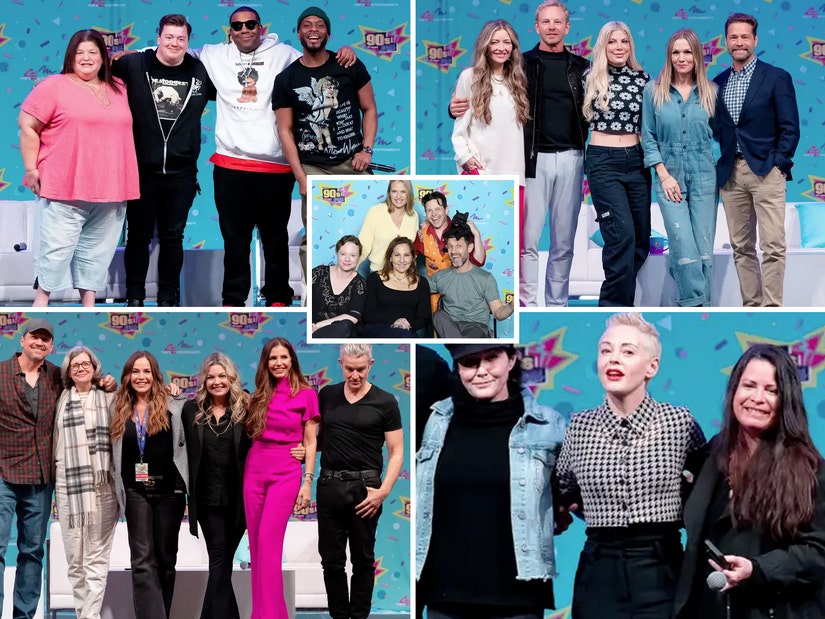 Source: Read Full Article