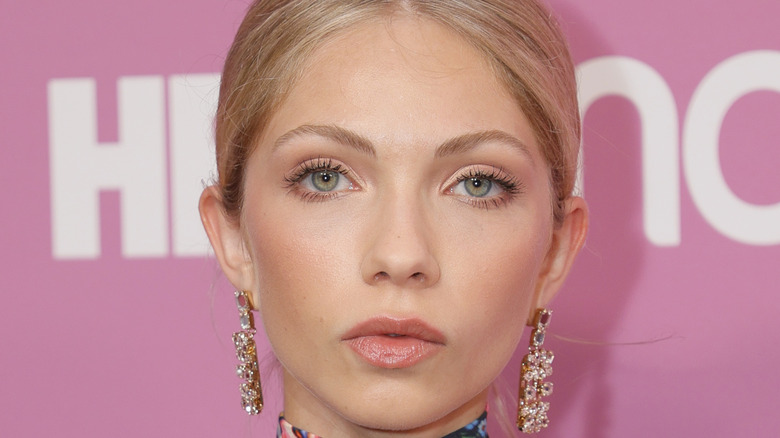 It's time to settle in and watch the reboot of "Gossip Girl" and we couldn't be more excited. One of the many reasons the series looks so promising is its stellar cast, which includes Tavi Gevinson, who Vogue UK has aptly described as "the original influencer." Could there be anyone more perfectly suited to star in "Gossip Girl"? 
Gevinson, now 25, has been a public figure since middle school when her fashion blog "Style Rookie" took off, making her an instant style icon. She attended her first fashion week in 2009 (via The Cut) and her career has only evolved since then.
A talented writer, Gevinson began to branch out in later years, writing about everything from feminist issues to pop culture to mental health awareness. She made her Broadway debut in 2014 (via Concrete Playground) and has guest starred on shows including "Parenthood" and "Scream Queens" (via IMDb). She's even been on "The Simpsons" episode "What to Expect When Bart's Expecting" in the long-running series' 26th season, voicing the character of Laura. 
But "Gossip Girl" marks her debut in a starring role on the small screen, so let's get to know Tavi Gevinson because this "Jill of all trades" is seriously impressive.
Her parents were surprised by her fame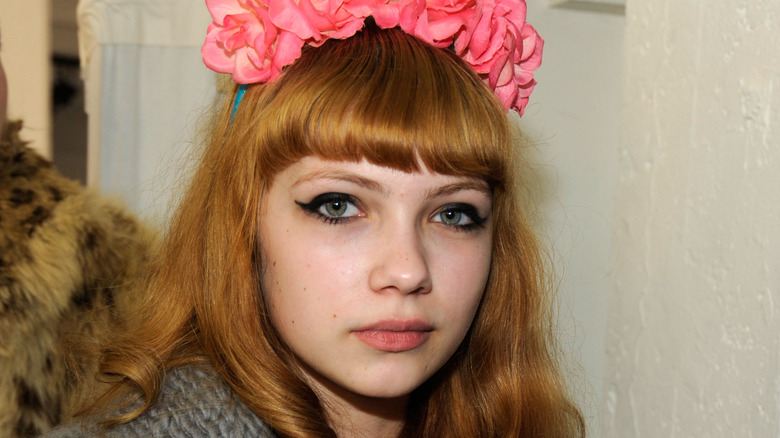 Tavi Gevinson's mom, Berit Engen, spoke to the Chicago Tribune about what it's like having a famous child. Engen grew up in Oslo, Norway, and is a weaver. Per The New York Times, dad Steve Gevinson is a retired English teacher. "Both are encouraging, but neither seems overly invested in their daughter's career."
"We just want her to grow in as healthy a way as possible and make sure she's got a realm of normalcy in her world, which can be a little nutty," Mr. Gevinson said.
Tavi Gevinson has two older siblings, and all of the children were encouraged to be creative and expressive. Older sister Rivkah, for example, "liked to wear three long dresses, one on top of the other, and to put pantyhose on her head to make her hair look longer," while "Tavi borrowed her mother's clothes and put them on upside down and inside out" (via Chicago Tribune). Their family was much like others around them — and then Tavi became famous, which her mother described as "an explosion."
Tavi Gevinson's at-home style is casual and comfy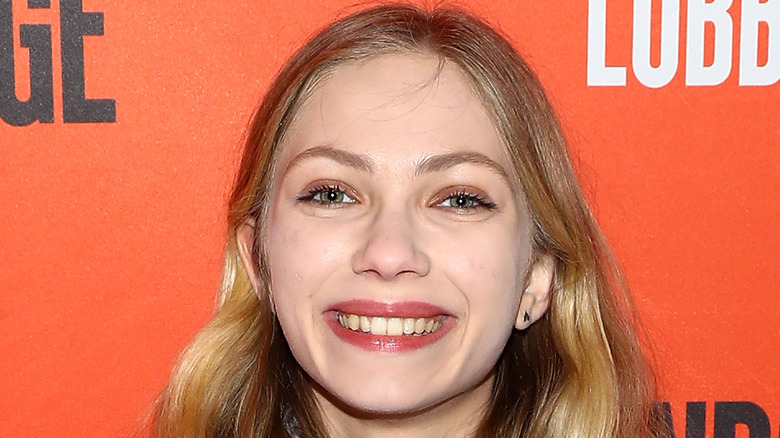 Tavi Gevinson made a name for herself as a successful fashion blogger at a young age. When she was 11, she got the idea to start a blog from a friend's older sister, as she told Debbie Millman during an appearance on her podcast "Design Matters." And so "Style Rookie" was launched in March 2008. The blog evolved into something much bigger than Gevinson could have imagined. By the time she was 14, Gevinson was attending New York Fashion Week and Paris Fashion Week due to the attention her blog garnered (via The New Yorker). 
According to The Cut, despite Gevinson's stylish public life, when she's working from home, she's all about comfort. She says she wears "just pajamas, or a T-shirt and boxers. It's not great. I could probably stand to change that up. But I really love working from home and then emerging into the world at night. I don't get ready until it's 6 p.m. and I'm on my way to meet someone."
Tavi Gevinson avoids comments and DMs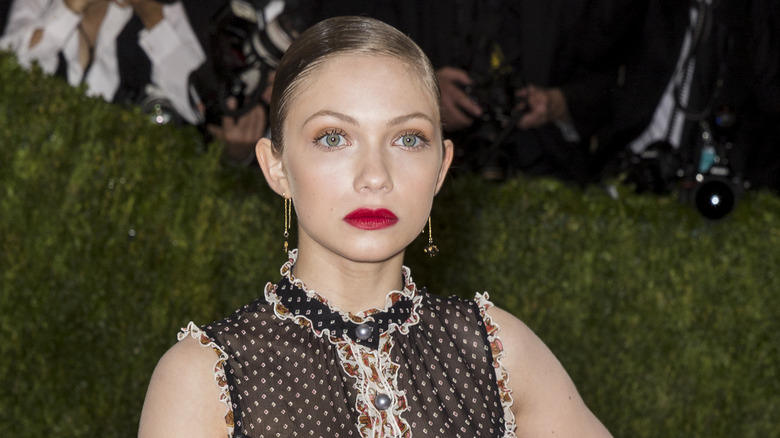 In 2011, Tavi Gevinson, then 15, founded the website Rookie which focused on fashion, feminism, and the intersection between the two, per Slate. She acted as editor-in-chief until the site closed in 2018 (via The Poetry Foundation).
Although she's been very much in the public eye for over a decade, she avoids reader reactions, telling The Cut, "I don't look at my comments and I don't look at my DMs. I've been doing this for almost ten years, and my brain's been developing at the same time, so I'm very interested in getting helpful feedback but also kind of … leaving behind the general chorus of voices that can make honest, creative freedom totally impossible for me. I'm not a school counselor."
Her reasoning for it is recognizing that she leads a busy life, and if she responds to one person, she'd feel the need to respond to all of them, leaving her no time for work. 
Tavi Gevinson's most treasured gifts are pretty amazing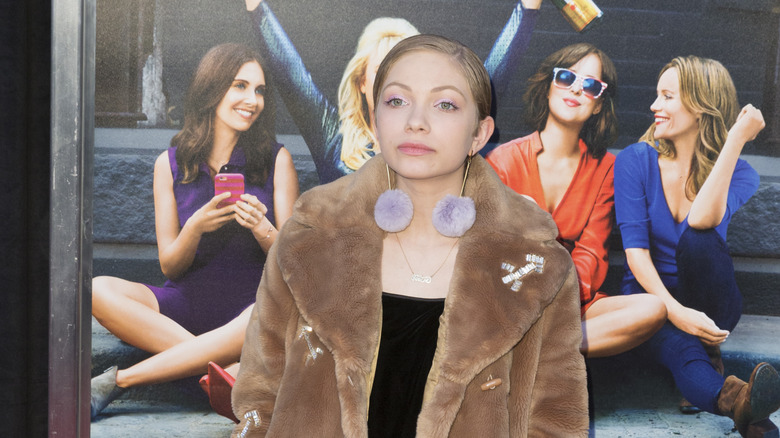 Part of being a celebrity involves getting plenty of cool freebies and gifts, and Tavi Gevinson's most treasured presents are seriously amazing.
When Gevinson was still running Rookie, the website published a birthday tribute to Winona Ryder — and the actress was clearly impressed because she sent an email asking to take some of the staffers out to dinner. "We went somewhere here in Brooklyn. We kept in touch over the years," Gevinson told Debbie Millman on "Design Matters."
Right before Gevinson turned 18, Ryder gave her a very special gift: a pair of brown leather gloves that had once belonged to Audrey Hepburn. (Hepburn had given them to Ryder, according to Gevinson.) "I have them in a safe, literally," Gevinson told Millman.
Gevinson also got a super special gift from a fan, as she told Vogue during "73 Questions:" a jacket inspired by the book "A Secret History" by Donna Tartt. "This woman Stephanie made it for me because she knew I loved the book," Gevinson explained as she showed the jacket. "It's crazy, like, she made all of this." She also gave a shoutout to her fan's website, God Save the Misanthropes, which is definitely worth checking out if you love Gevinson's "Secret History" jacket as much as we do.
She's working to break the stigma about mental health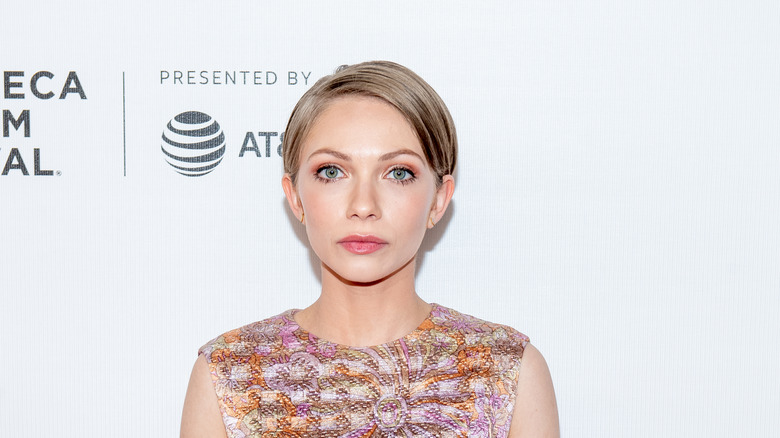 Tavi Gevinson has been open about her own mental health and used her platform to raise awareness. "I struggle with anxiety and depression. I have for five or six years, and I also have had to support friends and family through that. And I guess the takeaway that makes it, you know, more manageable is just knowing that it's something so many people deal with," Gevinson told BuzzFeed News in 2018.
She also told the outlet about how she used Rookie to help educate others about mental illness. "We've had Rookie events where I've met girls with their moms and the moms were, like 'I didn't think anxiety was real but [my daughter] showed me this writing about it on Rookie. I think the more it's talked about the less stigmatized it is."
In an interview with The Talks, Gevinson candidly spoke about how she sometimes hits rock bottom — and what inspires her to get back up and not let fear control her. "Fear is something that holds me back a lot. The pendulum just kind of swings side to side so after I have periods of depression where I do hit rock bottom and feel extremely fearful, then I just know how horrible it is and eventually feel bored enough of the feeling that I feel extra motivated," she told the outlet. "And then it's more like the fear of missing out on something totally outweighs the fear of what could happen if I take a risk."
Source: Read Full Article