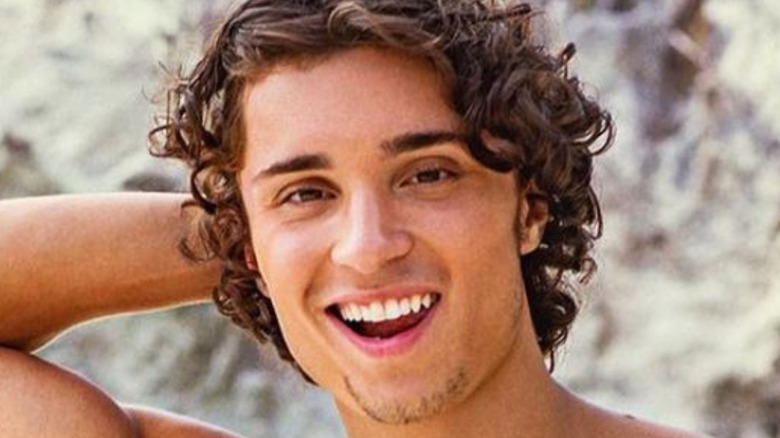 One of Netflix's hottest dating shows is ready to come back for a second season. Among the contestants on Season 2 of "Too Hot To Handle" will be Peter Vigilante, a Staten Island, New York native who works as a personal trainer and TikTok influencer (per PopBuzz). Vigilante will be one of the 10 hot singles who will face temptation after temptation on their quest to $100,000 (per Men's Health).
The idea of the show is to challenge singles to delve deeper and past what meets the eye. However, those connections aren't always easy for singles who are used to getting by on looks alone. These attractive contestants are also used to having active sex lives, so living without physical connections presents a unique challenge for the group who are being encouraged to have more meaningful interactions. 
Vigilante will be the youngest connection on the show's second season at 21-years-old (per ScreenRant). Season 2 of "Too Hot To Handle" is set to premiere on Wednesday, June 23 on Netflix. The first bunch of episodes will be released that day, with another release a week later on Wednesday, June 30. But let's learn more about the New Yorker first. 
In Peter's promo, he shares that he has a way with words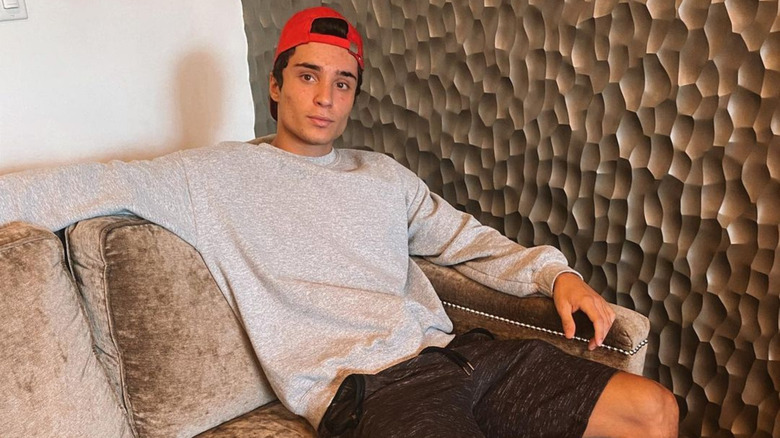 Every contestant on the new season has filmed a promo introducing themselves to viewers. In Peter Vigilante's promo, we learn that he feels he's got a way with words when it comes to the ladies. "The moment I talk to a girl," he explains, "they just fall in love with me." You can tell he's used to being popular, but he's also got a little bit of a soft side that peeks through.
"I'm about 5'8″. I think my confidence makes me about 6'2″," he continues, very casually showing off his chiseled abs. 
Vigilante considers himself a TikTok influencer. With over 2 million followers, it's safe to agree with the assessment. His abs are on prominent display on the social media site, as well as on OnlyFans, where he has over 400 fans paying $30 a month for his content.
Peter shows off his abs and his sense of humor on TikTok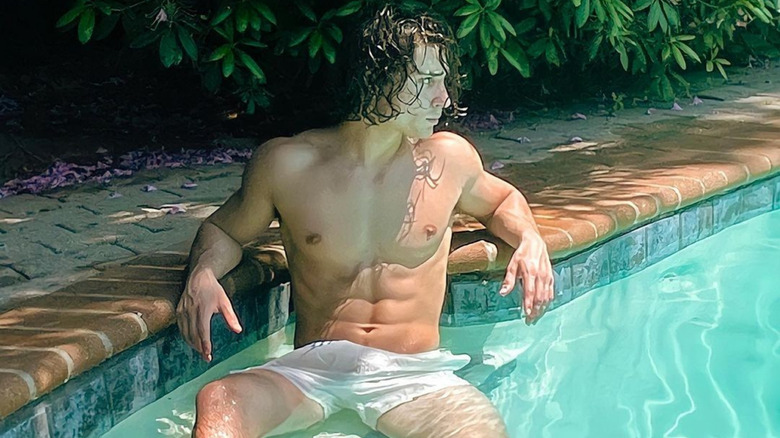 As far as what his posts are about, Peter Vigilante describes it as "thirst-trapping" according to his Instagram video. "I got a pretty big following on TikTok," he shared. "Most of my content is thirst-trapping."
To make the most of that commitment, he even got a stripper pole for his home. "One day I decided to order a pole. It's always a great conversation starter if you have a girl over and they're like, 'Why is there a stripper pole in here?'" Which he kindly replies, "Let me show you."
In one of his TikTok videos, Vigilante can be seen getting shooed off his pole by his mom, only for her to get on and do her own routine. His super-close family clearly means a lot to him, making his participation on the show and willingness to find someone that much more interesting.
Peter is done with social media dating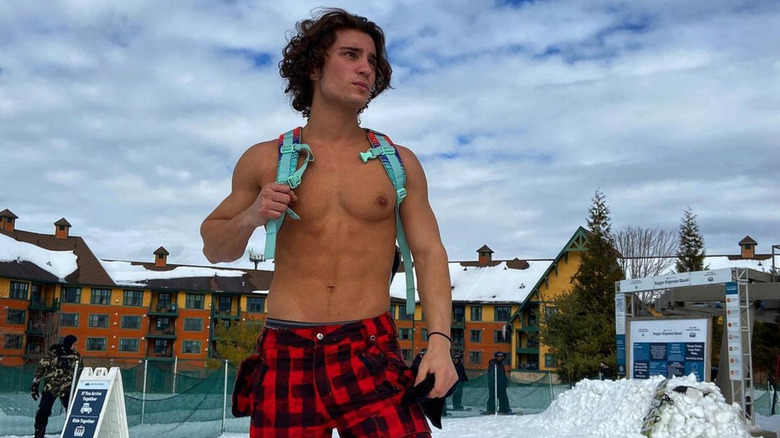 With his serious social following, it's no surprise Peter Vigilante has had his share of women slide into his DMs. "At some point social media can definitely turn into a dating app," he acknowledged in his promo. 
He's had his fill of social media-style dating, however. He's open to something more meaningful if the right person comes along. "I'm single so I'm gonna have fun, but maybe someone can change that," he says of his time on the reality series.
When it comes to looking for love, Vigilante says he's attracted to all kinds of women. "I like all shapes and sizes, thick, skinny," he shared. "I think you can find beauty in so many areas."
He's hoping to just bring good, positive energy to the cast, adding, "I'm gonna dance, fall in love, break some hearts maybe. I don't know, we'll find out."
Source: Read Full Article