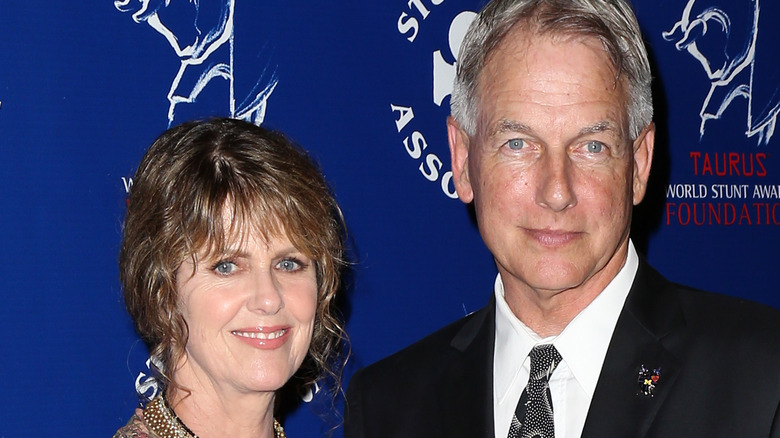 She was Mindy to Robin Williams' Mork in the quirky and iconic 1970s and '80s sitcom, "Mork and Mindy" (via IMDb). That wasn't the last we ever saw of Pam Dawber, who has been married to Mark Harmon for more than three decades. However, that is how many Americans frequently see the actress. But who is Pam Dawber, and why have we heard from her so infrequently since the 1990s?
Dawber was born in Detroit, MI on October 18, 1951, and was both a singer and model before turning her attention to acting. In 1978, she landed two movies, and then the role of a lifetime, as Mindy McConnell on "Mork and Mindy". The series lasted until 1982 and after just one year it landed Dawber a People's Choice Award, according to Biography. While Mindy was certainly not the end of Dawber's career, both tragedy and marriage to Harmon kept her out of the spotlight for much of the 21st century.
Life After Mork and Mindy brings the unexpected for Pam Dawber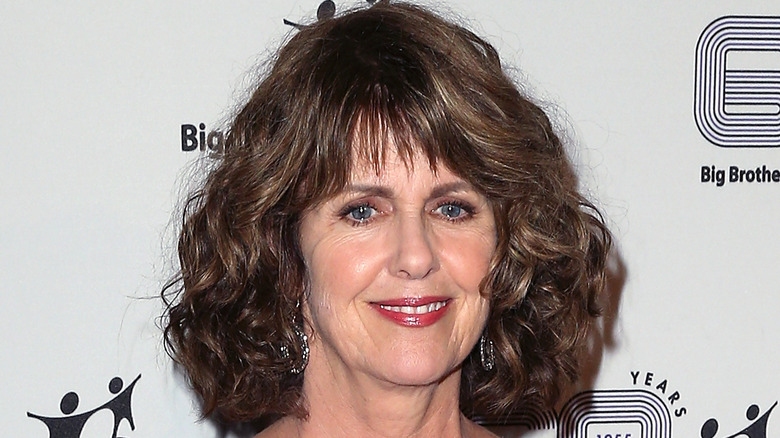 The mid-to-late-'80s seemed to be going great for Pam Dawber. In 1986, she landed the lead role in another sitcom, "My Sister Sam" and soon after that she married actor Mark Harmon, who had just come off a multi-year run on the hospital drama, "St. Elsewhere" (via IMDb). Then, tragedy struck.
Although "My Sister Sam" was cancelled in 1988, Dawber and actress Rebecca Schaffer, who played Dawber's character's sister, Patti, grew close. In fact, Schaffer lived with Dawber and Harmon for a short time. Dawber even knew Schaffer's parents well. Then, in 1989, Schaffer was shot and killed by an obsessed fan who said he grew interested in the young actress when she appeared on the sitcom. That changed everything for Dawber, according to ABC.com.
"I [had guilt] for years because I was so devastated, as everyone else was as well. I thought of Rebecca every day of my life probably for two years. But I couldn't keep diving in. … I almost had to let my relationship with her parents go," Dawber said on "20/20" in 2019 (via ABC.com). "There's something just so painful about the thought … I hadn't spoken to them since her death and possibly funeral, and I have felt guilty about that for all those years."
Rebecca Schaffer's death changed Pam Dawber's life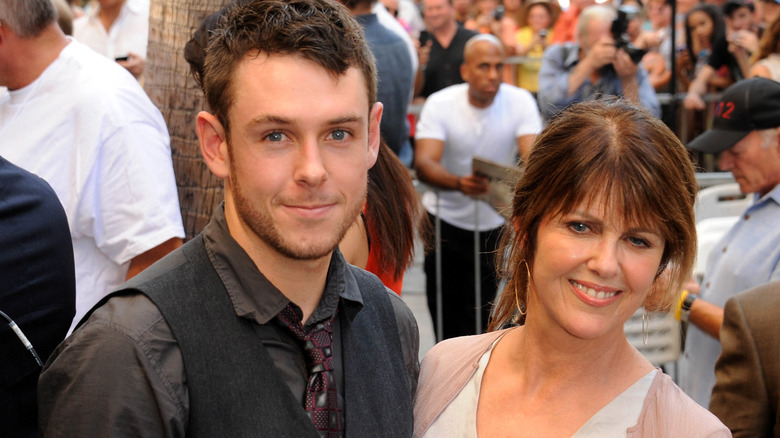 Rather than throwing herself back into acting, Pam Dawber threw herself into making a difference after Rebecca Shaffer was killed. According to ABC, Dawber led a reunion of the "My Sister Sam" cast and they did a PSA about the importance of gun control. She also testified before Congress in Washington, D.C. lobbying for what she called "saner gun laws."
During that tumultuous time, Dawber chose to dedicate her life to her marriage and raising her two children with Mark Harmon, Sean and Ty. By 2000, she wasn't acting at all, according to Biography. It took former co-star Robin Williams to bring her back onto the small screen in 2014. That's when she agreed to do a guest role on Williams' new series, "The Crazy Ones". Sadly, Williams died from suicide that same year (via The Hollywood Reporter).
Pam Dawber and Mark Harmon finally appear on TV together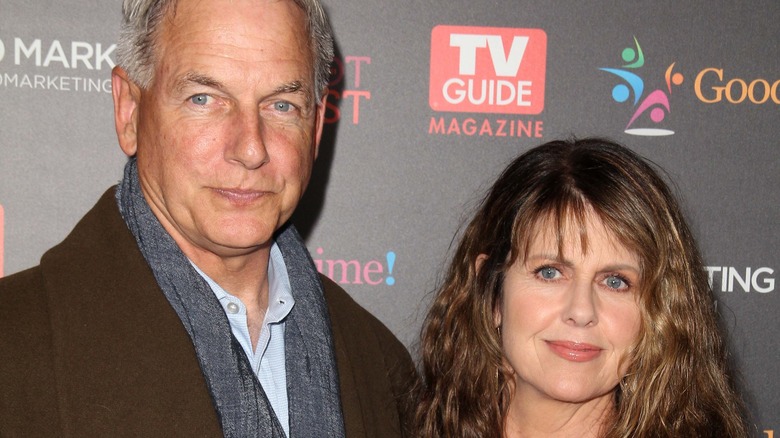 Since 2003, Mark Harmon has been front and center on our home screens as Leroy Gibbs on the crime-drama "NCIS." Earlier in 2021, Pam Dawber made her first appearance on that series as a character named Marcie. This was the first time Dawber and Harmon have ever acted together despite being married for nearly 35 years. Their son, Sean, has played a younger version of his father's character on "NCIS" for 13 years, according to Hello Magazine.
Dawber admitted to TV Insider this wasn't the first time "NCIS" had asked her to appear on the show, but she felt it was finally time to say yes.
"I've been asked to do 'NCIS' before over the years. It just wasn't the right character or the right time," Dawber told TV Insider. "With Marcie, it was so funny because when they were casting, Mark goes, 'Who you're really looking for is my wife.' They said, 'But she's always turned us down!' I read the script and I'm going, 'Oh no.' My fear rockets flew off."
Dawber explained her fears but also knew she had to take the role for her own personal satisfaction. "I haven't acted in so long. It's also, at my age, do you really want to be on a big screen?" she said. "I finally thought I'd feel worse if I chickened out."
Source: Read Full Article