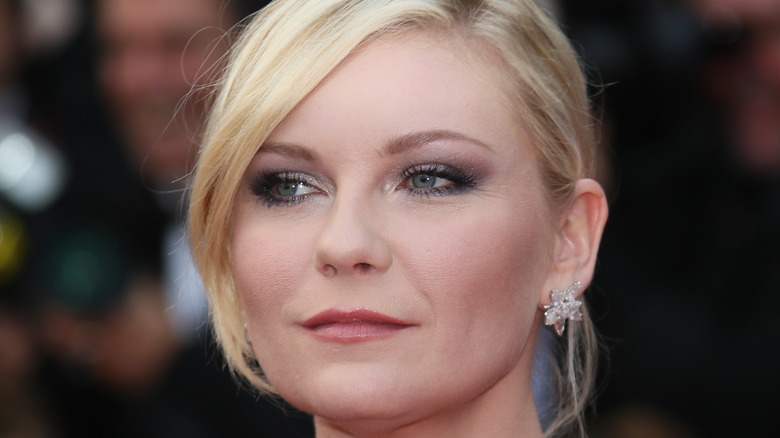 Kirsten Dunst boasts an exceptionally successful and diverse career. She kicked things off as a child star holding her own alongside Tom Cruise and Brad Pitt in "Interview with the Vampire" and the late Robin Williams in "Jumanji," before becoming a beloved teen star in "Bring It On" and "Get Over It," and deviating yet again to challenging adult roles including television's "Fargo" and several lucrative collaborations with filmmaker Sofia Coppola, in the likes of "The Beguiled" (via IMDb).
The New Jersey native remains a relatively lowkey presence off-screen, announcing her second pregnancy with partner and fellow actor Jesse Plemons (whom she met on the set of "Fargo") via a stunning, Coppola-shot layout for W magazine in early 2021. 
Where many child stars go off the rails, Dunst has focused entirely on the work at hand, consistently proving her worth as a bankable screen star. She's come an impressively long way, and evidently the actress has plenty more to offer. 
Good parenting kept Kirsten grounded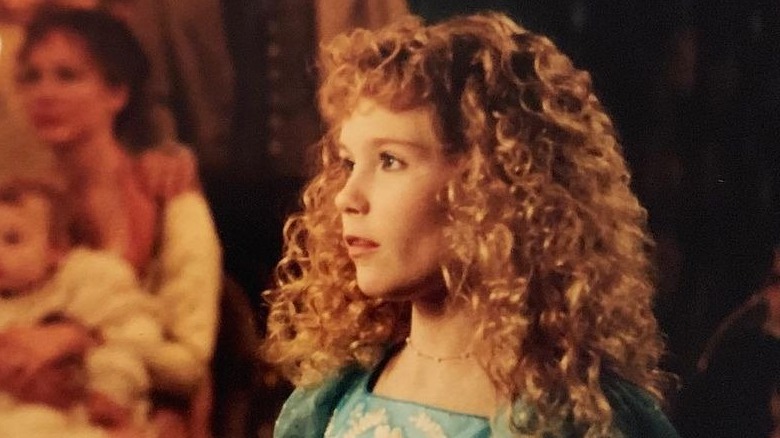 She may have started her career young, but Kirsten Dunst made it abundantly clear that her upbringing was super normal.
In an interview with Marie Claire UK, the "Interview with the Vampire" star acknowledged, "Being a child actress can really be unhealthy for your psyche." However, Dunst's mother ensured she didn't lose her sense of balance by sending the youngster to "normal school, so I never missed out on the prom or field trips or any of that stuff." Dunst even continued attending classes in Los Angeles while she appeared in movies alongside some of the biggest names in the industry. 
Staying grounded helped the actress connect to one of her most beloved characters, the perennially cheerful cheer captain Torrance from 2000's "Bring It On." As the New Jersey native revealed, "I was that girl. It was like me being in high school as myself. It wasn't a stretch at all. I was a cheerleader, my best friend was a cheerleader. I wasn't in competitions, but I watched them on TV."
She took her embarrassing early roles in stride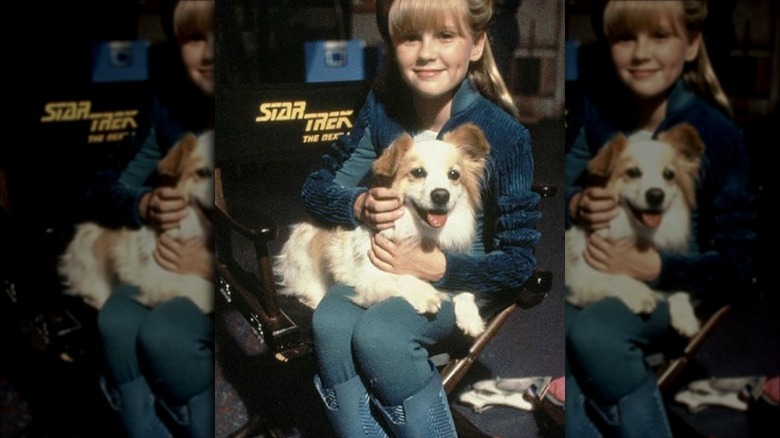 Being in a normal school wasn't all fun and games, however. Kirsten Dunst admitted during an appearance on "The Graham Norton Show" that kids made fun of her over one of the child actress's earliest roles. 
HuffPost notes that, although Dunst was 10 years old when she starred as baby vamp Claudia in "Interview with the Vampire," she actually got her start much earlier, appearing in commercials since the age of just three. One such advertisement aired in 1990 and was for Baby Uh-Oh, in which a seven or eight-year-old Dunst appeared as a sweet little girl in a pink shirt. 
The "Get Over It" star told host Graham Norton her classmates forced her to sing the jingle on the bus to school. However, although it was tough at the time, Dunst reasoned to herself, "I made so much money." It was a balancing act, as the star recalled. "It's hard to be a child actress and make sure it's balanced with school and friends and all that stuff," Dunst shrugged in an interview with Reuters. "And I always had that, so I got lucky with growing up in that way."
Kirsten wants to be recognized for her achievements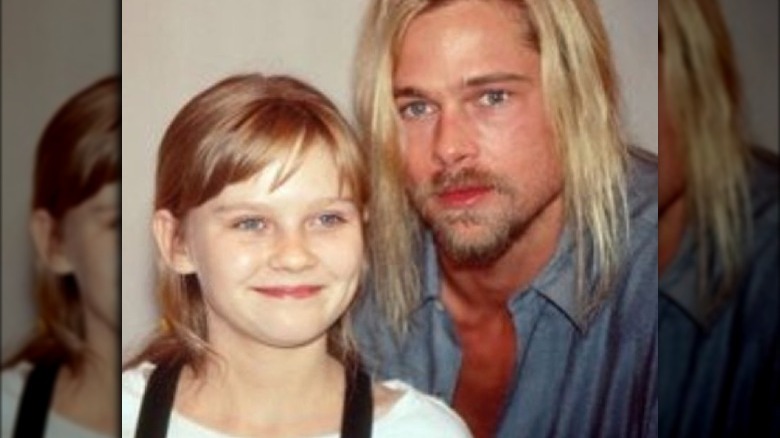 Although Kirsten Dunst has been working extensively since she could walk, many of her most famous roles were only considered important in retrospect. 
During an appearance on Sirius XM's In-Depth With Larry Flick, the longtime actress shared about how she's "never been recognized in my industry." Dunst elaborated, "I've never been nominated for anything. Maybe like twice for a Golden Globe when I was little and one for 'Fargo.'" In fact, Dunst quipped, "Maybe they just think I'm the girl from 'Bring It On.'"
As the iconic teen star argued, many of her most beloved roles were only considered as much after the fact, with "Marie Antoinette" and "Drop Dead Gorgeous" singled out for not being appreciated in their own time. Dunst admitted, "I just feel like, 'What did I do?' Maybe I don't play the game enough." She's focused on the work and on moving forward but it does get difficult at times, with the actress acknowledging it would mean a lot to be recognized for her achievements at some stage.
Motherhood made her appreciate working even more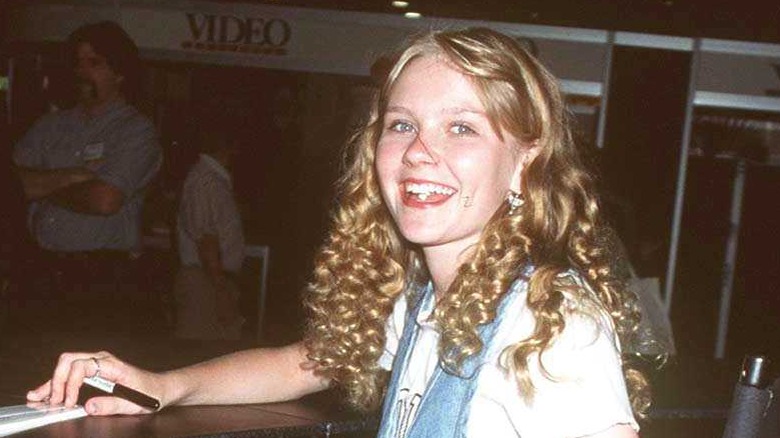 She's been linked to many high-profile names over the years, including Jake Gyllenhaal, but Kirsten Dunst truly found her "soulmate" in Jesse Plemons. As she gushed to Net-a-Porter, as soon as they met, Dunst knew he was the one. 
They played a married couple on "Fargo" and sparks flew. As Dunst explained, he's the best actor she's ever encountered but, even outside of that, "I just knew he would be in my life forever. I didn't know what capacity that would be at the time. When the show was over, I just missed him terribly."
They waited a year before even going on a date, both concerned that being on set had manufactured feelings that weren't actually genuine. After finally taking a chance, they began seeing each other in 2016 and were engaged by 2017, remaining happily that way for years. The couple was in no hurry to get married despite welcoming son Ennis in 2018. Dunst acknowledged to Us Weekly the following year, "It's so much easier to go back to work than it is to be a stay-at-home mom." 
The former child star finally understands her worth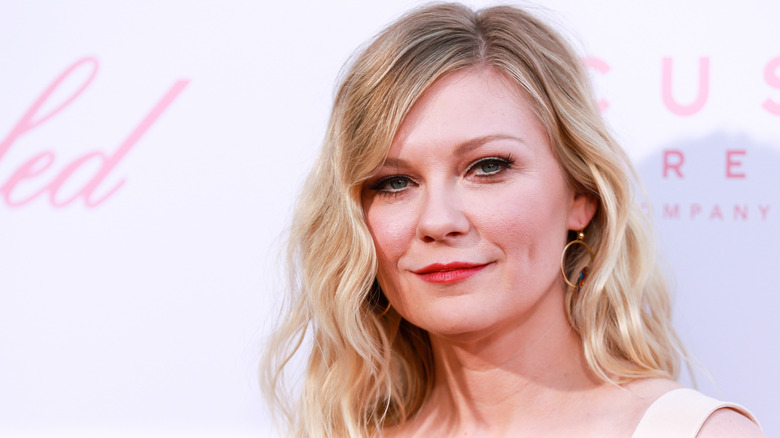 Despite her decades-long career, Kirsten Dunst feels there's plenty more left for her to achieve. While speaking to Indiewire, she admitted how "annoying" it is being made to feel as though awards are the most important element of her job. 
Likewise, although red carpets were a lot of fun in her younger years, nowadays, "I'm like 'Oh, God, I'm gonna get criticized for every little piece of my hair, makeup, and outfit.'" The older she gets, the more picky Dunst is about the roles she chooses too, particularly after moving into producing.
On taking more control, on hit drama "On Becoming a God in Central Florida," in which Dunst also plays the lead character, the actress told Vanity Fair, "It's nice to influence." The project feels especially close to her heart as a result, with Dunst acknowledging, "I think that's why I have more pride with this, because it wasn't this one director at the helm [making] all the decisions. I got to be a huge part and [decide] who I worked with. That was great." All these years after her initial debut, Dunst still has lots to prove. 
Source: Read Full Article