Even as the outside world gets crazier, the behind-the-scenes situation at Buckingham Palace is still largely as strained as it's ever been.
And while Prince Harry has up and all but left the royal family, opting for a simpler life in the Western Hemisphere with wife Meghan Markle, there's still quite a bit of tension between him and big bro Prince William. With no end in sight, then, these two must figure out a way to get back on the same page — or risk alienating each other forever.
The trouble this time around comes from an insider, who tipped off Us Weekly about the current state of the relationship between the two embattled royal brothers. From the sound of it (below), things don't appear to have changed much at all over the last few weeks and months, with the source revealing:
"Publicly, they've stopped short of trash-talking each other. But behind closed doors, they're both filled with anger and resentment."
Yikes…
Of course, the resentment here isn't new; the public has known for quite a while that Meghan and Harry were interested in raising their son, Archie, in "the most normal upbringing possible," which meant leaving their palace posts as active members of the royal family. Even before that, the young couple made it clear how badly they were struggling with unwanted media attention and royal pressures — certainly an eye-opener for Prince William and his stiff upper lip, do-the-right-thing mentality.
Sources and insiders have made much of the big brother-little brother dynamic between these two, too, with various contentions that Harry has long been resentful of growing up in William's shadow, and/or William's first-born pride prevented him from seeing and acknowledging Harry's rightful accomplishments in life. Thus, the strain on the brothers' relationship has been extensive — and very well-documented.
The drama should subside somewhat now that Harry and Meghan are living a few thousand miles away. But tensions are clearly still high, and every time Harry returns home it appears this unresolved issue may rear its ugly head once again. It truly never ends…
What do U think, Perezcious readers? Are you surprised at the ongoing feud between brothers here? What do U make of Harry and William's inability to squash the beef?? Sound OFF with your take on everything here down in the comments (below)…
Related Posts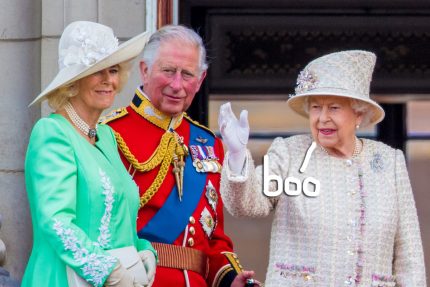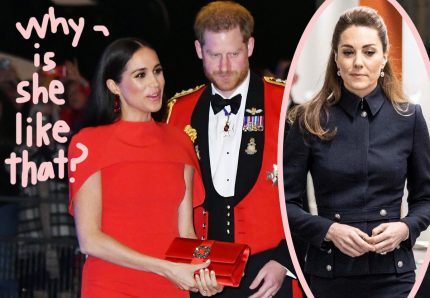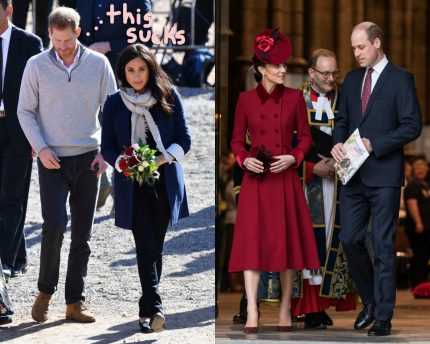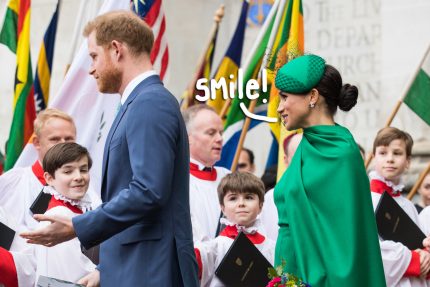 Source: Read Full Article