It's no secret that the members of the Kardashian/Jenner family love fast and expensive cars. Each member of the family has their own extensive list of expensive and exotic cars parked away in their garages. Kylie Jenner probably has the most lavish car collection out of the entire family. However, with Caitlyn Jenner being a former race car driver, it is no surprise that both of the Jenner sisters have a love for cars.
Kendall Jenner celebrated her most recent birthday with friends, family, and fast cars. She took her very own car to a racetrack where she learned how to perform various stunts. Being that Jenner seems to love cars so much, many fans are wondering if the Keeping Up with the Kardashians star is actually a good driver.
Kendall Jenner's driving was a cause for concern in the past
When Jenner was just 16 years old, there were reports of her driving recklessly down the California freeways. According to some sources, when Jenner had her driver's license for only a few months, she was spotted by a few other commuters driving extremely irresponsibly.
"The car was all over the lane. I thought the driver was intoxicated," one eyewitness had said about Jenner's driving. Jenner was driving her Range Rover that she had received from her parents as a birthday gift and was apparently texting while driving. The other commuter on the road with Jenner had said that Jenner didn't really seem to care that she was driving badly. "When she realized that we were taking her picture, she gave me a dirty look but continued texting, laughing with her friends in the car."
Luckily, Jenner did not cause any accidents that day. While her actions did seem very irresponsible, many fans pointed out that Jenner had acted that way because of her age. Some fans said she had yet to comprehend just how dangerous it can be when someone is not paying attention to the road while driving.
Driving fast is in Kendall Jenner's DNA
Back in the 1980's, Jenner's dad, Caitlyn Jenner, had a short, but successful, career as a race car driver. In 1979, after competing in the Olympics, Caitlyn Jenner was asked to compete in a celebrity motor race in Long Beach. She didn't win that race, but she did end up beating out Clint Eastwood. After finishing the celebrity race, Caitlyn Jenner decided that she wanted to pursue a career in racing. She competed in the IMSA Camel GT Series in the 1980's. In 1986, she came in fourth place in the 12 Hour Sebring endurance race.
Like her dad, Kendall Jenner also loves to speed. Recently, she went on the Ellen DeGeneres Show where she admitted that she has received more speeding tickets than she can count. She also admitted that the number of speeding tickets would probably be a lot higher, but she was able to get out of a lot of them thanks to her family's fame.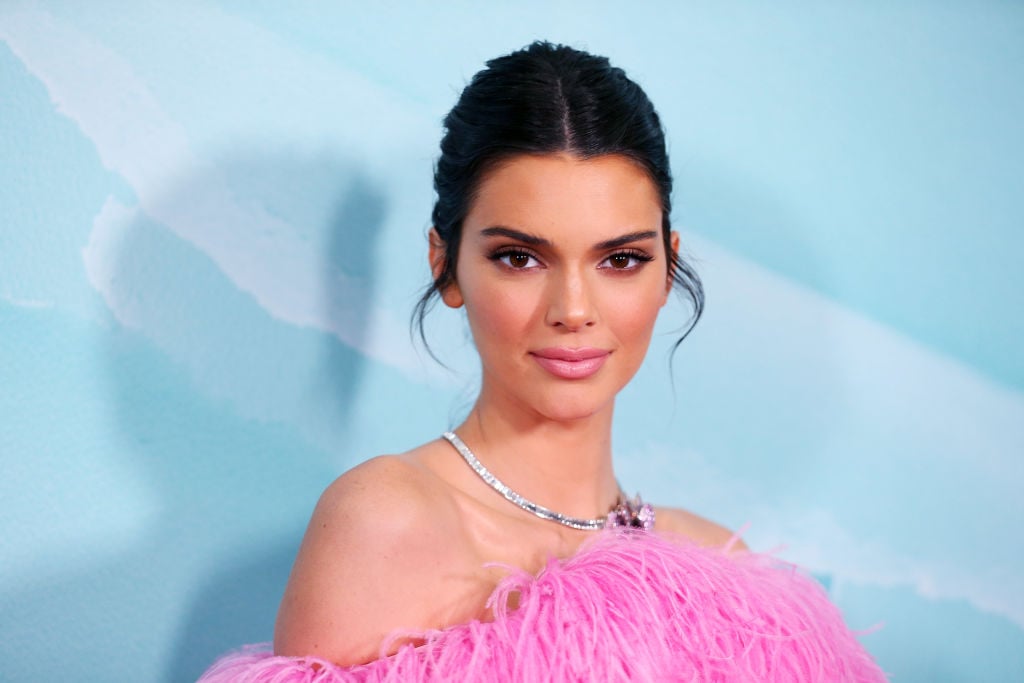 Kendall Jenner has a fast and exciting birthday
While Jenner was on The Ellen DeGeneres Show, she talked about how she celebrated her 24th birthday this past November. She and a few of her closest friends had rented out a race track where they learned how to drive fast and drift cars. She told DeGeneres that she got the hang of drifting pretty quickly. After a couple of tries, she was able to successfully drift a car.
DeGeneres had also talked about how she liked to drive fast and said that even though she drove fast, she was still a safe driver. Jenner agreed that her driving was the same way. She told DeGeneres: "My friends actually make fun of me for it. They're like, 'You drive really crazy but I feel safe with you. You're probably the one person that I would want to be in a car with.'"
Since Jenner got her driver's license, she has been criticized several times for her "reckless" driving skills. A few years ago, she and her sister, Kylie Jenner, got some heat from their fans for recording theirselves while driving. While Kendall Jenner does seem to have some questionable driving skills, she has not been involved in any serious accidents. Maybe this means that her driving can be classified as "crazy but safe" after all.
Source: Read Full Article