Ina Garten is a fan of comfort food and her rich chocolate pudding recipe definitely fits the bill. The Barefoot Contessa star's pudding isn't hard to make and tastes so much better than packaged instant pudding mix.
Ina Garten makes a classic chocolate pudding that's better than anything in a package
Garten's double chocolate pudding is in her Barefoot Contessa Parties! cookbook and the recipe introduction promises it's almost as easy to make as packaged pudding.
Of course, Garten uses better ingredients, so the flavor is even better than anything that comes in a box.
"Remember My-T-Fine chocolate pudding? It's the ultimate comfort food," Garten noted. "Well, I like to take something familiar and bump up the flavor with high-quality ingredients. This pudding gets its flavor from good cocoa powder and imported semisweet chocolate. It's the real thing and, surprise!, it's not much harder to make than the packaged kind, and it's sooooo much better."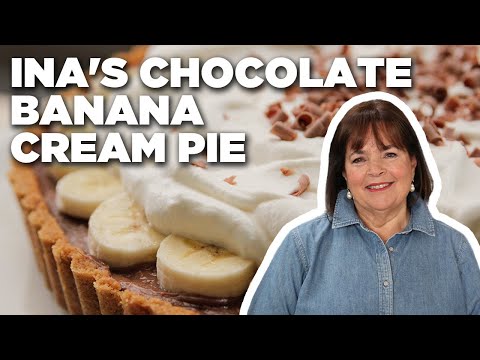 How to make the 'Barefoot Contessa' star's chocolate pudding recipe
Garten demonstrated how to make her chocolate pudding recipe on an episode of Barefoot Contessa. "I love old-fashioned comfort food — I mean, who doesn't," she said as she got to work making her "old-fashioned comfort dessert."
She mixed together egg yolks and sugar in a mixer. "I'm going to beat this until it's really thick and pale yellow and a ribbon falls back on itself," the Food Network host explained.
Garten heated milk in a saucepan while the mixer was running. "It's like making a custard," she explained. "I'm going to heat the milk, pour it into the egg mixture, and then pour it back and stir it for a little while until it's really nice and thick."
The Barefoot Contessa star added corn starch, salt, and ground sweet chocolate to the mixer and combined the ingredients at low speed.
Once the milk was heated, Garten poured it slowly into the mixer. She poured the chocolate mixture back into the pan, then cooked it for a few minutes to thicken. "It looks pretty chocolatey already but it's going to get even more when I melt chocolate into it," she noted.
Garten cooked the pudding over low heat. "It's one of those things that you really just have to keep stirring. If you leave it, you know you'll have chocolate scrambled eggs," she shared. She switched to using a whisk and turned the heat off.
Then she added chopped chocolate, butter, vanilla, and heavy cream to the mixture and stirred everything together until the chocolate melted. "See that wasn't much more effort than making instant pudding mix, was it? And believe me it tastes so much better," Garten said.
She poured the pudding into small dishes, covered with plastic wrap, and allowed them to chill.
The full recipe is available on the Food Network website.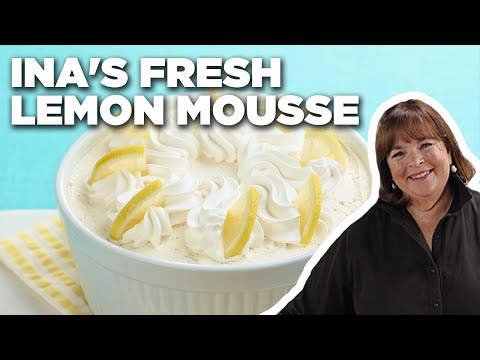 Ina Garten's chocolate pudding earns rave reviews
Garten's chocolate pudding recipe is a hit with her fans, who left their reviews on the Food Network's recipe page. "Tastes wonderful, very smooth and creamy," one person wrote. "Recipe sounds task intensive but it is not. Thank you — this is incredibly better than the box mixes."
Another person commented, "We stuck with the recipe as is and it is delightful. Not too sweet at all, but perfect."
Other people commented on having a little patience while cooking the pudding. "Really good! Super rich and chocolatey!" a Garten fan wrote. "I was cooking the mixture and it seemed to be taking forever but then all of a sudden it's thick so you have to move fast! I loved it fresh and warm!"
And another fan left the highest praise of all: "Amazing pudding! I will never buy the cups or box pudding again!"
Source: Read Full Article