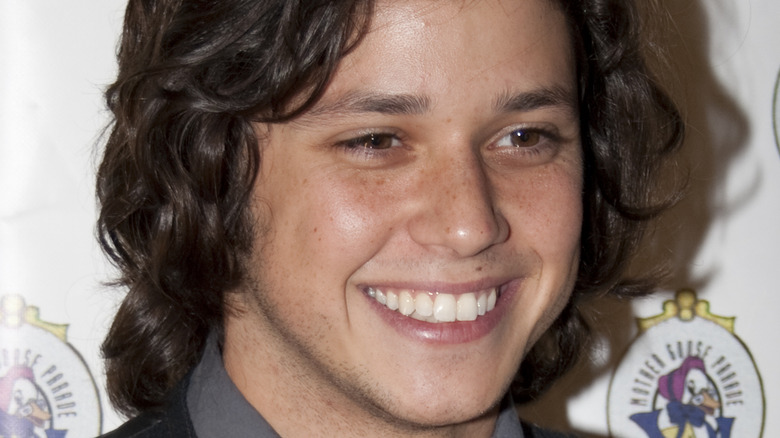 Charles Edwards/Shutterstock
By Mike Nied/Aug. 23, 2021 6:06 pm EDT
If you watched the Disney Channel in the early '00s, it's a safe bet you already know Raviv Ullman. Ullman played the title character in "Phil of the Future," a show about a family who travels back in time from the 22nd century and gets stuck in the early '00s. He starred in the series alongside the likes of Aly Michalka and Amy Bruckner. Back then, he went by Ricky. 
It's been well over a decade since "Phil of the Future" ended its run, and Ullman, who told Broadway.com that he went by Ricky to "land more generic roles," has certainly grown up. And he's kept busy since saying goodbye to Phil Diffy. What has he been up to other than becoming what BuzzFeed dubbed a "slab of Grade-A beef?" Well, the now 35-year-old also appeared on BuzzFeed's list of now-grown Disney stars who turned into total dreamboats. Oh, you mean what's he doing besides being a babe? 
Luckily, it turns out Ullman is the total package. He continued acting after his Disney days. By 2012, his resume included an off-Broadway production of "Russian Transport." The more adult casting came with different responsibilities. "My career is [now] more focused on storytelling," he told Broadway.com. He added that the booking signified a new beginning. However, unlike those who look back on childish roles with scorn, Ullman seemed to appreciate his roots. "Not that I'm embarrassed of anything in the past, but it's not all fun and games anymore," he said.
Raviv Ullman is taking on different projects of late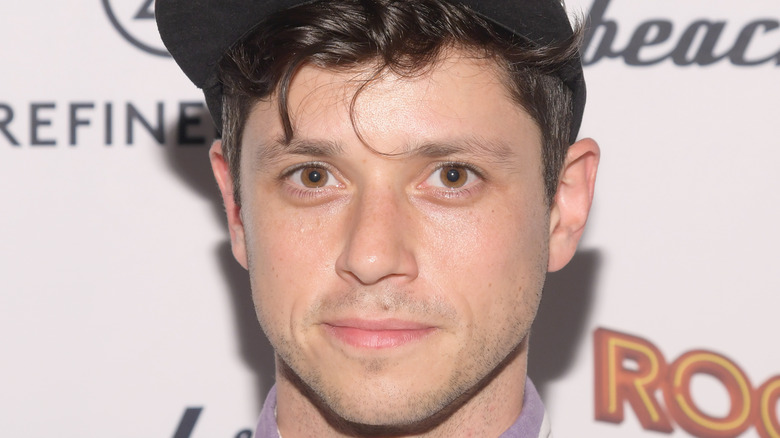 Although he continues to act, Raviv Ullman is certainly taking on different roles. After working off-Broadway, the actor found work in the opera world. "Boston Lyric Opera and Long Beach Opera commissioned an eight-part miniseries by James Derrah, the LBO artistic director, and Ellen Reid, who won a Pulitzer for opera, and they wrote this opera. I was invited to come act in it," he told Forward.
The whole experience was new for him. "Up until recently, I'd actually never been to an opera. Hearing opera singers, like [Metropolitan Opera star] Isabel Leonard, sing at full volume, feet away from you, is one of the most insane things I've ever experienced. It's like being on a roller-coaster ride; you feel it in your toes."
Ullman is also working on a documentary about the Dakota Access Pipeline, which he admitted is taking longer than expected. "When I started that project, a director friend said, 'Oh, you're making a documentary — have fun for the next six years!' And I said, 'Ha ha, six years.' Anyway, it looks like that's about how long documentaries take to make," he said of the "ongoing project."
He also keeps up to date with fans on Instagram and Twitter. Oh yeah, he also launched a podcast called "The Study."
Raviv Ullman was compared to a rabbi for his work with The Study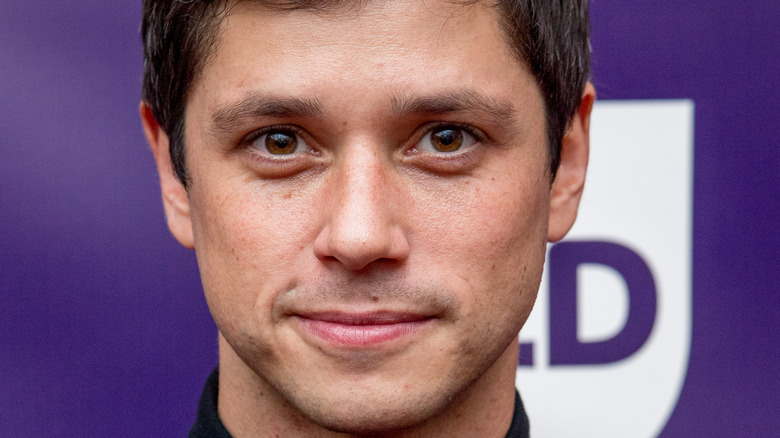 His work with "The Study" is likely part of the reason Forward declared Raviv Ullman was "ready to be your new rabbi." He launched the podcast, which dissects weekly Torah readings, during the pandemic. It has featured guest appearances from the likes of "Broad City" star Ilana Glazer and singer-songwriter Neshama Carlebach. How did it come together?
"It was born out of doing Shabbat dinners at home. In the pandemic, we kept it up and that was really helpful," he told Forward. He explained that he recognized the project wasn't going to resonate with everyone. "I recently had this realization that all of the different art that I want to make — the person that I want to make this for, the intended audience for all of these things, is me."
Metro, meanwhile, noted that Ullman "totally looks like the future" after he defied gender roles by wearing traditionally female clothes in a photoshoot. Ullman handled praise for the shoot with class. "As a cisgender straight white male I just want to acknowledge what a privilege it is to have these photos celebrated, while at the same time people in the trans and queer communities have been and continue to be persecuted worldwide just for living as their authentic selves," he wrote on Instagram. "It's important to recognize all of those who have sacrificed so much so that I could feel comfortable wearing what I want."
Raviv Ullman seems to appreciate a good throwback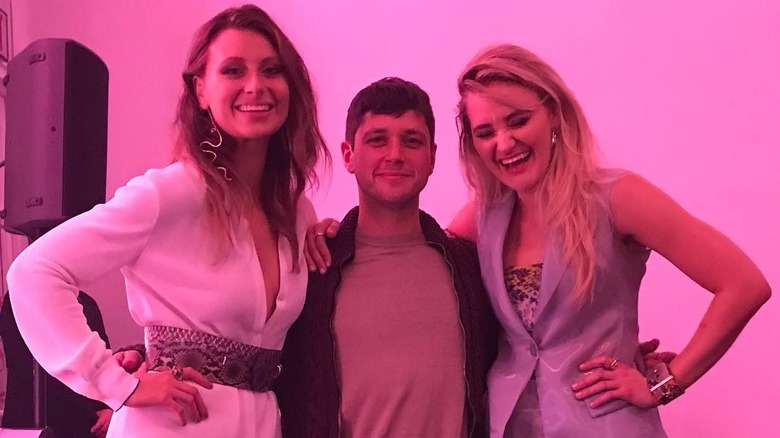 Although it's been years since "Phil Of The Future" was on air, Raviv Ullman hasn't totally left his Disney days in the past. The star acknowledged the show's relatively brief run but referred to its audience as "small but mighty" while chatting with Forward. He also reflected on it during a Q&A with fans that correlated with when the series appeared on Disney+ (via E). 
Ullman revealed that he'd be down for a reboot similar to the (now-cancelled) "Lizzie McGuire" sequel. "I'd like Phil to come back and help save the planet from environmental ruin," he mused. He also said he didn't know why the series ended after two seasons. "Actors are rarely privy to network decisions, so I don't know why the final decision to end it was made, but I'm always down for a romantic cliffhanger." Would he visit the future? In 2019, he wanted to fast forward to the day Donald Trump left office. Maybe it's worth asking him where he'd like to go now that Trump is no longer president?
There have been some reunions with his former Disney alums, too. In 2019, he linked up with "Evan Stevens" and "Kim Possible" actor Christy Carlson Romano for a cooking video on Romano's YouTube channel. He also posed for a photo with Aly Michalka in 2018 and congratulated his former co-star on her musical achievements as one half of sister-band Aly & AJ (via Instagram).
Source: Read Full Article