Kylie Jenner loves to post to Instagram. The Kylie Cosmetics founder often shows fans photos of her latest outfits, expensive handbags, and adorable relationship with her daughter. And for the most part, people love what she posts, but that doesn't totally exempt her from criticism, either. And Jenner's recent photo had fans saying she showed way too much.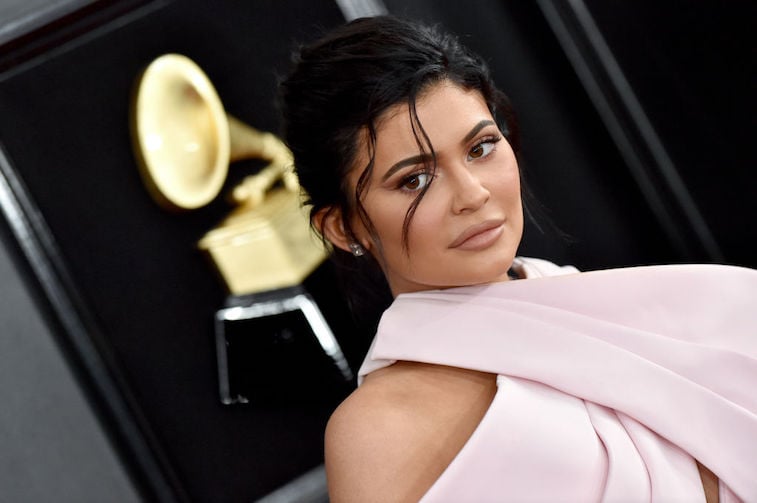 Jenner has been posting nonstop to Instagram
Last week, Jenner was on a trip with her daughter, Stormi, and some of her close friends. Her sister, Kendall Jenner, was also there. Though she has since come home (she showed herself back home on her Instagram story), she's still been posting plenty of photos from the trip.
The Kardashians tend to not post photos in real time ever since Kim Kardashian West was robbed at gun point in Paris a few years back. These days, they mostly wait until they have left a specific location before posting any pictures from their outings. It's unclear when Jenner arrived home, but from her feed, you'd think she was still on vacation.
Fans have loved her photos with Stormi
Jenner posted a few photos with her daughter while on the trip, and fans always adore those. Jenner welcomed Stormi with rapper Travis Scott back in 2018, and though her relationship with Scott has been in question for a while, the two co-parent their daughter extremely well. Jenner has a crazy busy schedule, but she still works hard to make sure that she is the best mother she can be.
Jenner posted a photo of her and Stormi wearing matching pink and white Dior dresses, and fans loved it. She's made it clear that she doesn't want to be the type of mother who leaves her kids home with nannies while she goes on vacation (though fans still question how she can change diapers with such long nails).
People called out her recent risqué image
Though many of Jenner's posts are well-received, fans had a problem with a recent image of her and best friend Anastasia Karanikolaou. The two women were wearing see-through dresses, and Jenner was facing the camera and simultaneously covering her breasts and groin area for the photo. Fans thought the photo was totally inappropriate.
"Tell me why this is necessary to post," someone wrote. "Is that the next trend? Let the world see everything?" another user asked. "So unnecessary!!! Let's see how she felt if her daughter was wearing underwear like that," another person commented. Fans also judged Karanikolaou's rear end, suggesting she "bought" it.
Jenner usually brushes off any haters
Though people will always comment whatever they want on Jenner's photos, she tends to brush off the haters. People have criticized her for her outfits in the past as well as what she spends her money on. Jenner's handbag collection is worth upward of $1 million, and fans have slammed her for not donating more money to charities (though it's possible Jenner doesn't disclose the money she donates). Regardless, though, she continues living her best life.
Source: Read Full Article