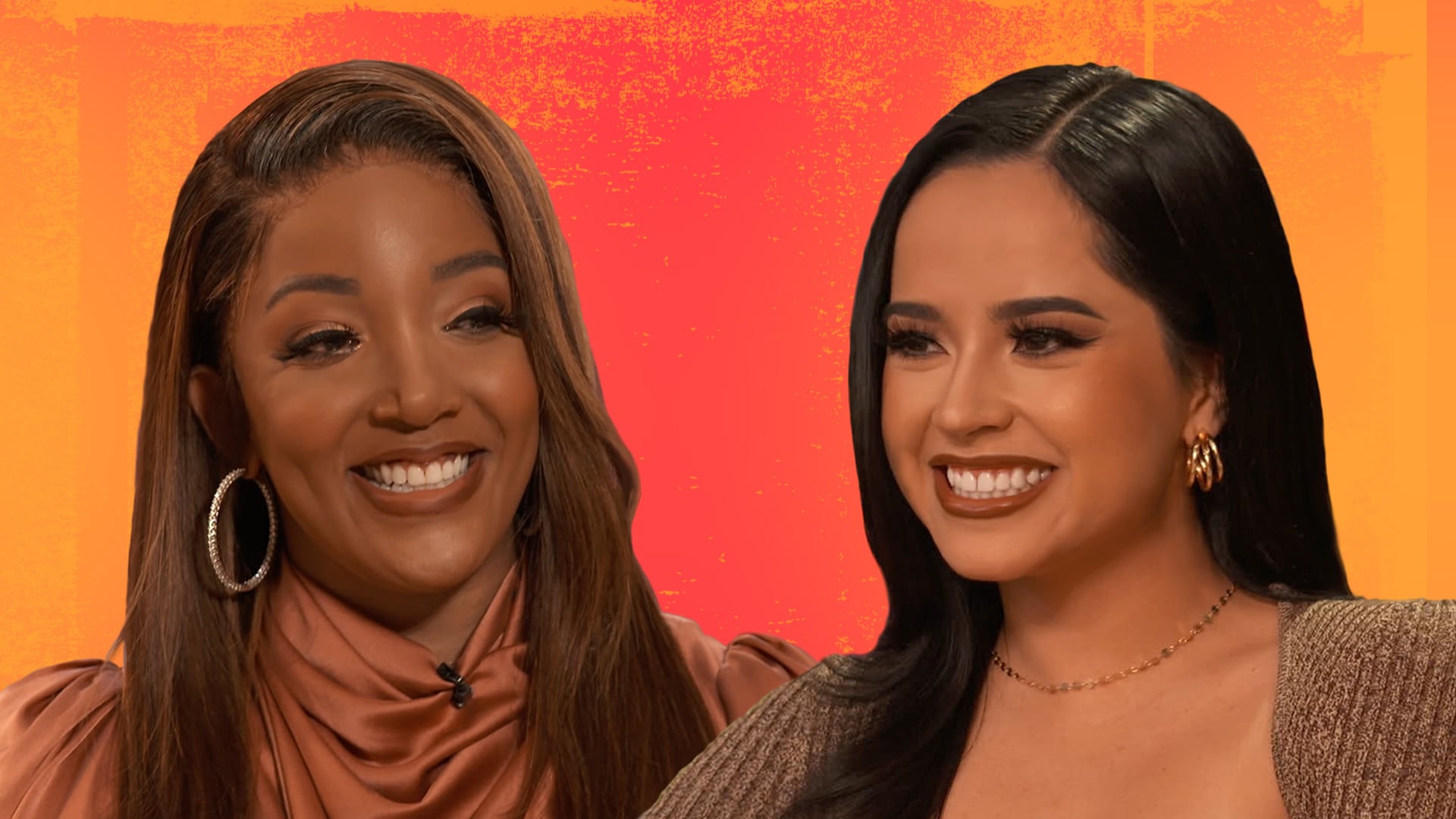 Becky G is on a mission. The singer, actress, and activist is determined to have her new Facebook Watch series titled Face to Face with Becky G, confront real issues while also amplifying brown and Black voices. Mental health is a common theme throughout the show and in the latest episode with country singer Mickey Guyton, the two discuss how experiencing racism can severely impact a person of color's mental health.
Guyton, who is the first Black female artist to earn a Grammy nomination in a country music category for her single "Black Like Me," begins the interview discussing her break into the industry. She talks about how meeting DJ D-Wrek led to her working with Julian Raymond, a Grammy Award winning record producer who helped put Guyton on the map. But the interview takes a much more serious tone when the country music artist and trailblazer begins to share the racial discrimination she has experienced since the beginning of her career.
"It was extremely difficult. And not only is it difficult for a Black woman, but it's difficult for women, period, in country music," Guyton tells Becky G. "Like, the data is there. Women are majorly discriminated against in country music, and that is wrong."
Guyton recalls some of the mentally debilitating racial trauma she has experienced in the country music industry. From makeup artists leaving her face "dusty and crusty and ashy and gray," stylists who didn't know how to work with her hair, to photographers not knowing how to shoot melanated skin.
'"And let's not bring attention to the fact that you're Black, Like, people already know that. So, let's not talk about that.' Imagine someone telling you that and what that does to you mentally," she says. "You lose yourself. And I lost myself for a very long time. And that was really hard."
But in 2020, Guyton started turning all the racism, microaggressions, and rejection she was experiencing into resilience. On June 2, 2020, she released her single "Black Like Me" on Instagram, during the George Floyd protesting. The song which was rejected by record labels and publishers, was eventually nominated for a Grammy award. But the more vocal Guyton became about racial issues in America and racism within the country music industry, the more hate she'd experience.
"February 6, 2021, I was 9 months pregnant, about to give birth to my son, and I got an influx of awful hate mail because I called out the industry and its racism and sexism, and people didn't like that," she added. "What was so hard is, I'm a Christian woman and I had all these people spewing hate using Jesus. People calling me an effing N-word. 'Take your Black a** out of country music.' All of that."
Guyton expresses how the constant hate and racism she experienced put her in a bad place and she quickly realized she needed to prioritize her mental health. She seeked professional help and even went on antidepressants, which she says was life-changing for her.
Source: Read Full Article