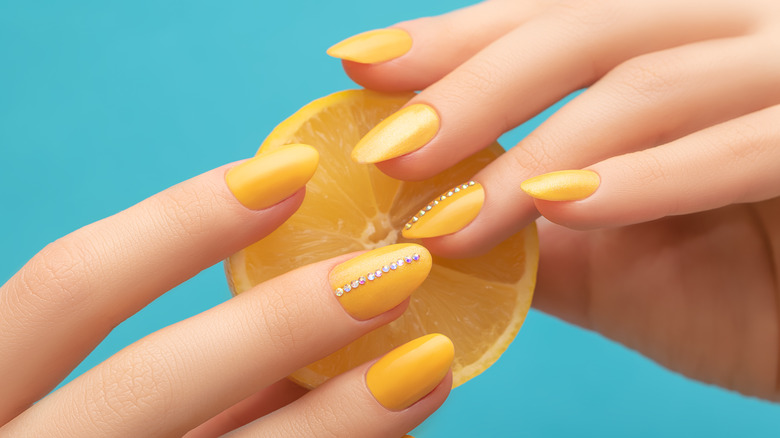 Summertime is finally here — which means it's time to get that ultimate summer manicure! Whether you're relaxing by the pool or attending a family barbecue, rocking a great nail polish color is essential to completing your best summer look — not to mention it's a great way to shake up your normal beauty routine. Luckily, there's no shortage of beautiful shades to try on your fingers and toes this year.
This, of course, leads us to the question: What will be the hottest trending summer nail colors of 2021? According to NYLON, you can definitely expect bright and bold colors this year (it's going to be a big summer, after all) — but that doesn't mean that pastel and more neutral shades won't get their time in the sun, either, even though they're typically more popular picks for the spring. As nail artist and Smith & Cult brand ambassador Jessica Tong told the outlet, "[This summer's] color palette will be like Miami Vice, '80s Florida vibes … A mix of pastels and vibrant tropical and, of course, a linen pants white." 
If you're on the hunt for the perfect nail polish color for the summer, here are some of the best shades to try next.
A vibrant yellow is the perfect shade for brighter, sunnier days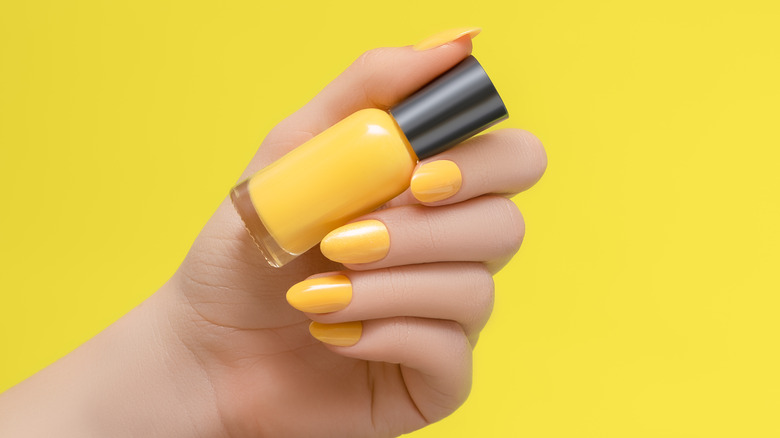 There's a reason why bright yellow is one of Pantone's Colors of the Year for 2021. Warm, cheerful, and illuminating, it conveys a much-needed message of hopefulness and vivacity — which, of course, makes it the perfect nail shade for the summer of 2021 as we finally say goodbye to a long, difficult year defined by the COVID-19 pandemic. In other words: Now that brighter days are here, it's time to break out all that yellow! 
Indeed, vibrant yellow was named by The Trendspotter as one of the hottest nail colors to try in summer 2021 — not only for its association with hope and happiness, but also because it's the perfect bold shade to make a statement at your next pool party or summer barbecue. But if you're hesitant about sporting such a bright color, don't worry — there's more subtle ways to wear it, too, as celebrity manicurist Mo Qin explained to Who What Wear: "If rocking a full bright nail look is too much for you, try using it as your French-tip color … Using this playful color as tips will for sure put you in a better mood."
Bright corals add a fresh pop of color for the summer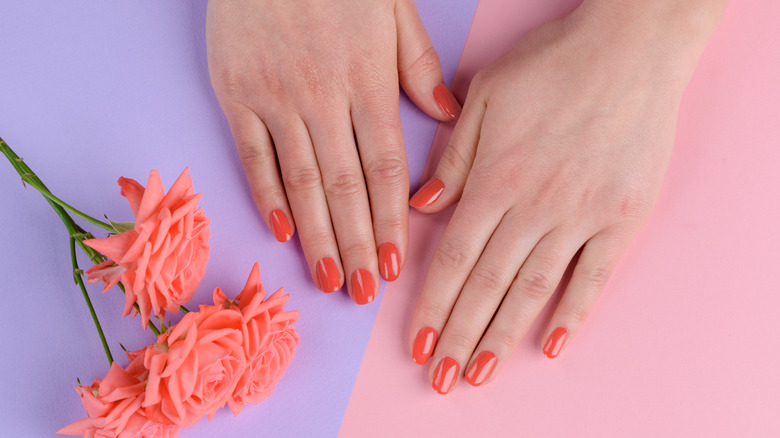 The Trendspotter expects that coral nail shades will be popping up everywhere this summer — and we're definitely not complaining! Bright and invigorating, this beautiful pink-orange color is undoubtedly another great shade to rock on your fingertips in the summertime, especially as if you're looking to add a fresh pop of color to your wardrobe. "This beautiful pink-orange color is inspired by marine life," Qin told Who What Wear. "It's fresh, invigorating, and feminine."
And if you're still not entirely sold on coral-colored nails, just think about how perfect the shade is for the summer season: Not only is it reminiscent of a warm, glowing summertime sunset, it's also a great stand-out color to wear during pool days or beach days (I mean, just think about how good it would look with your swimsuit!). Plus, you can even match it with a beautiful coral lip color for the ultimate summer beauty look.
Pastel lilac is a fun, fresh shade that will complement sun-kissed skin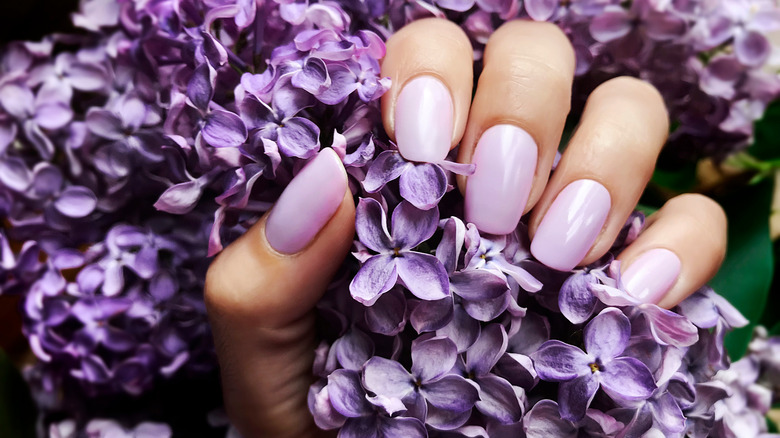 Along with bold and vibrant colors, soft and light pastels are also expected to be a hot nail trend for summer 2021 — especially because they're shades that will look great on sun-kissed skin, as NYLON points out. And one of the best pastel colors to add to your summer nail polish collection? A soft lilac color, which offers a sweet yet elegant look for the summertime. "I'm seeing fruity takes on the classic rainbow [like lilac] everywhere for summer," Thea Green, founder of Nails INC, shared with NYLON.
In fact, lilac is a popular color you can definitely expect to see everywhere — because who doesn't love a sweet pastel purple, after all? "This color is having a major moment in fashion, and design trends tend to trickle down to nail color," Essie global lead educator Rita Remark explained to Glam.
White nail polish is a classic and timeless summertime look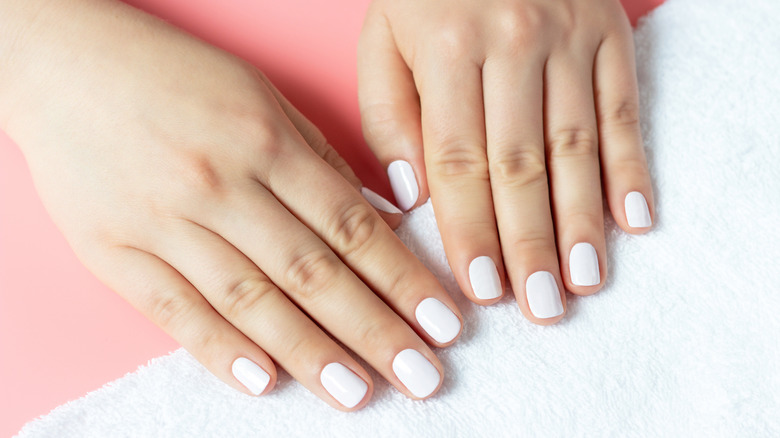 There's a reason why white is considered a classic summer nail color staple — and it's not just because it can match all the white linen in your summer wardrobe, either. If you're looking for a timeless shade, you can truly never go wrong with a crisp, clean white: It complements all skin tones, is neutral without being boring, and it's basically perfect for any and all occasions!
"It's just one of those colors that will always be on-trend," manicurist Roxanne Campbell told Allure. "White nail polish suits all skin tones and looks gorgeous in the summer! I have a few clients who only wear white nail polish and never get bored."
Truly, a white nail polish can be a great choice if you want a neutral, versatile shade that can still make a bold statement — not to mention, it's a great shade that will really let your summer tan shine, too.
Source: Read Full Article