On Wednesday, Hill House Home—aka the brand that basically coined the term "nap dress"—launched a special collaboration with Bridgerton, releasing three new styles inspired by the popular Netflix show as well as two bejeweled hair barrettes. This match-made-in-heaven partnership came about through Phenomenal, a brand and creative agency founded by Meena Harris that supports underrepresented communities.
There are two sleeveless styles, the "Bridgerton Floral Pink Ellie" and "Bridgerton Floral Lavender Ellie," featuring new prints designed by Diane Hill, a Black artist based in London known for her colorful and scenic Chinoiserie. Another dress, the "Whistledown Trellis Nesli," is white with a print designed by Hill House Home and exclusive to this collection. Each retails for $125 and is available in sizes XXS-XXL.
SHOP THE COLLECTION HERE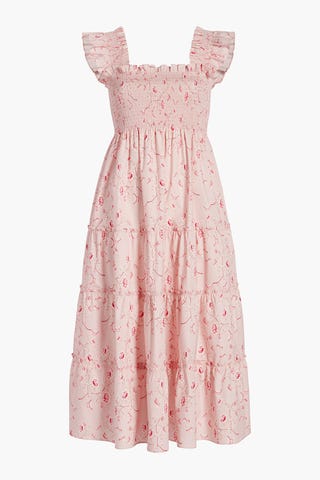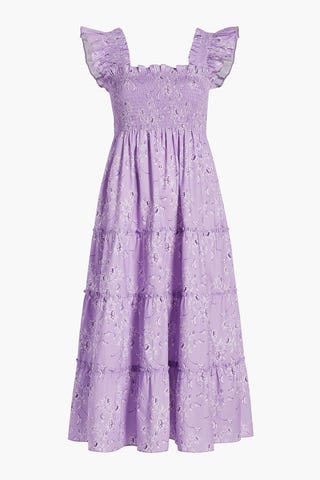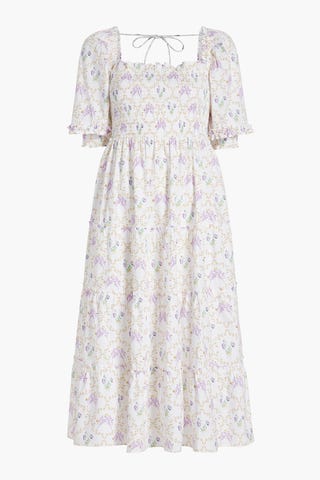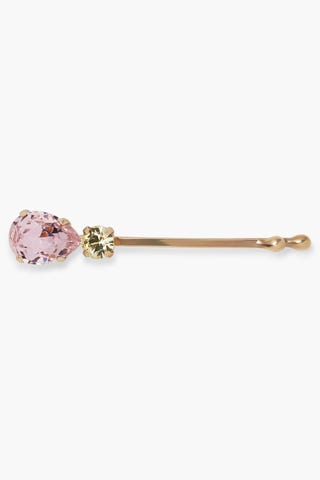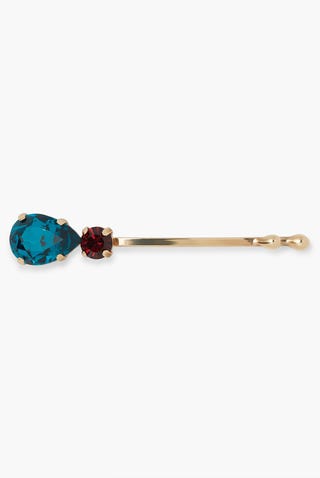 And let's not forget about the hairpins! They aren't the brand's first foray into hair accessories—there are headbands, bows, and other barrettes available on the site—but these Bridgerton ones (each is $40) are made in Italy and feature multicolored glass rhinestones in two color ways: pink and blue.
Basically, this collab makes so much sense considering how similar the aesthetics are between the airy, ruffled gowns that Daphne Bridgerton and company wore in the show and the romantic look of Hill House Home's comfy dresses. The styles are available until they sell out, so you better click fast!
Source: Read Full Article